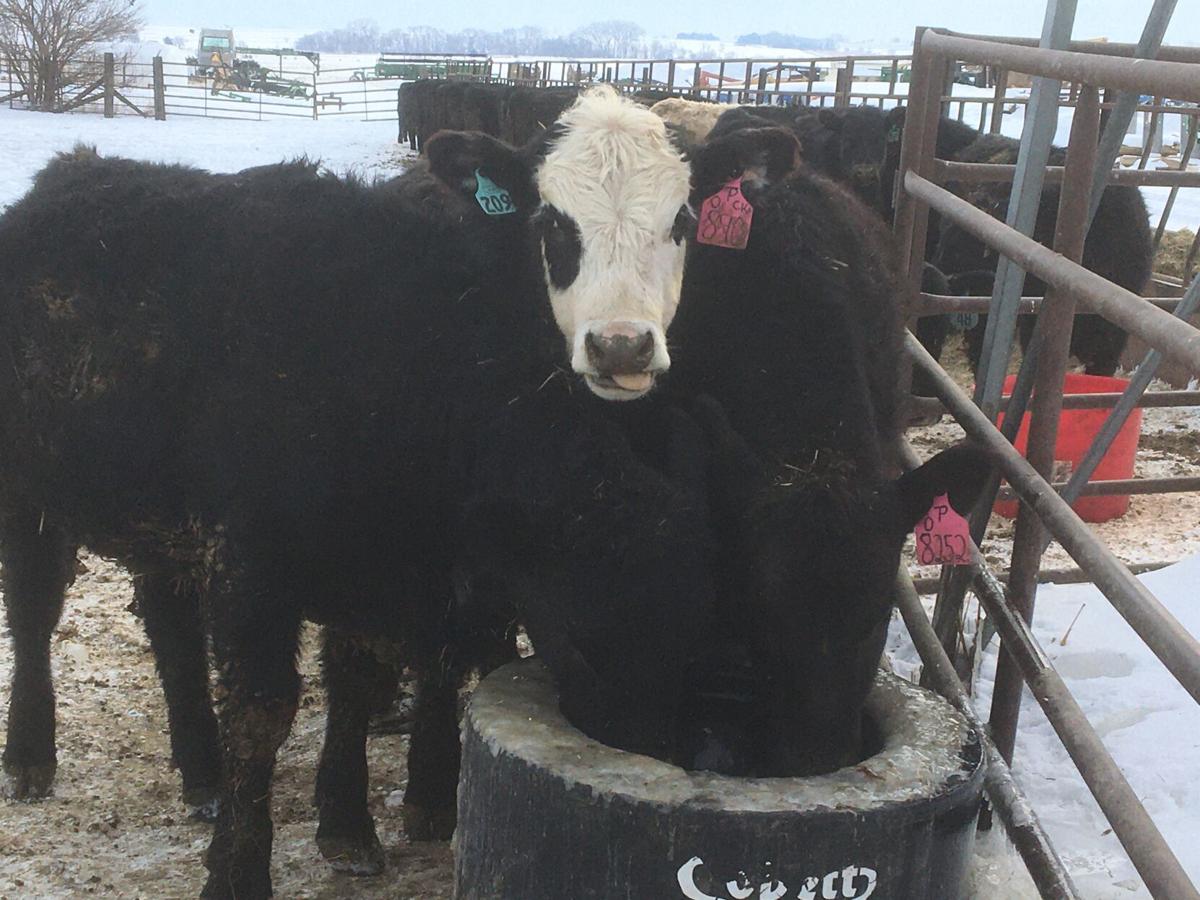 Right, this very minute down on the farm in Waverly it is COLD. The forecast for the time being looks to be rather typical Nebraska winter.
The most important job on the farm right now is making sure we have waterers open for the cattle. Having water available to our cows is just as essential in the winter as it is in the hot summer months. We get to chop open the ice off our waterers daily to make sure the cows have access to fresh water.
We were contacted by a local reporter, Yousef Nasser, who wanted to come out and spend the morning doing chores with us so he could see what we do for our cows when it is bitter cold. The day we had originally scheduled for him to come out was when it was -19 degrees in the morning, and of course our main chore tractor decided it was the day not to start. We discovered it was a problem with air in the fuel and not a gelling issue. I think he was secretly relieved, because we rescheduled for the next day and it was 2 degrees – a Nebraska winter heat wave.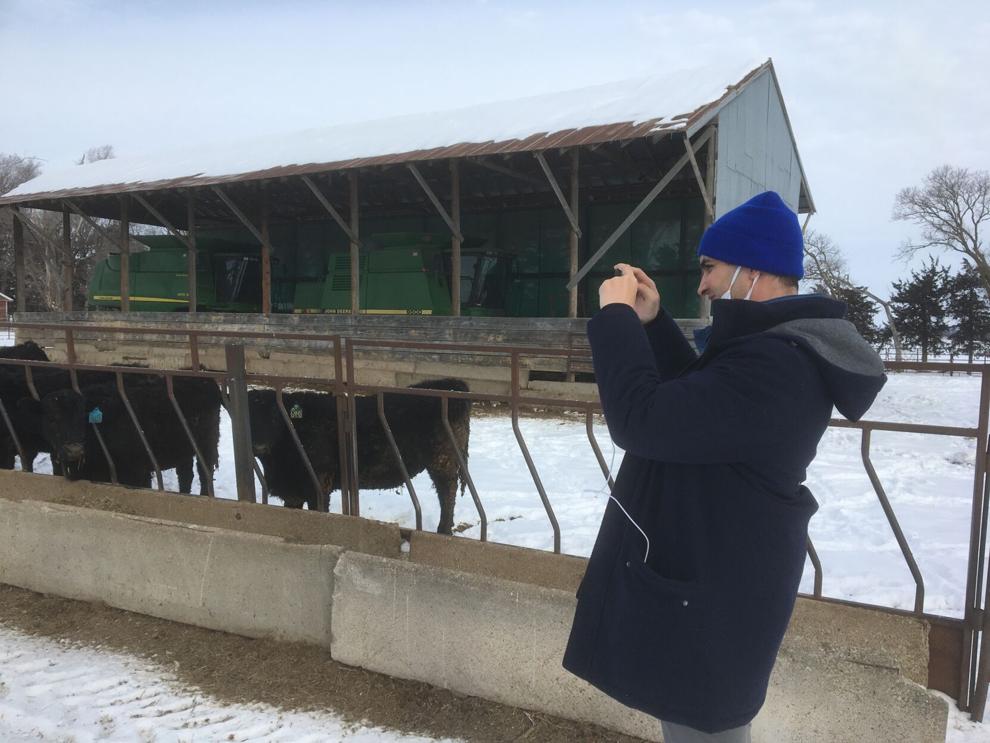 We love being able to share our farm with anyone from politicians and members of the media to school kids from across the area. We have been able to have guests from India, Greece, Italy, Germany, Taiwan and England come over the years. We welcome anyone that wants to learn more about what we do on an "ordinary" day. (Not that farmers have many ordinary days.)
We don't think what we do is that unique, but it is always so cool to see peoples' reactions to what we do on the farm, and to give them an opportunity to ride in a tractor or touch a cow.
Living the life I love.
Current local corn basis is -.36 and in Lincoln it is -.20 and soybeans local basis is -.53 and Lincoln is -.30.