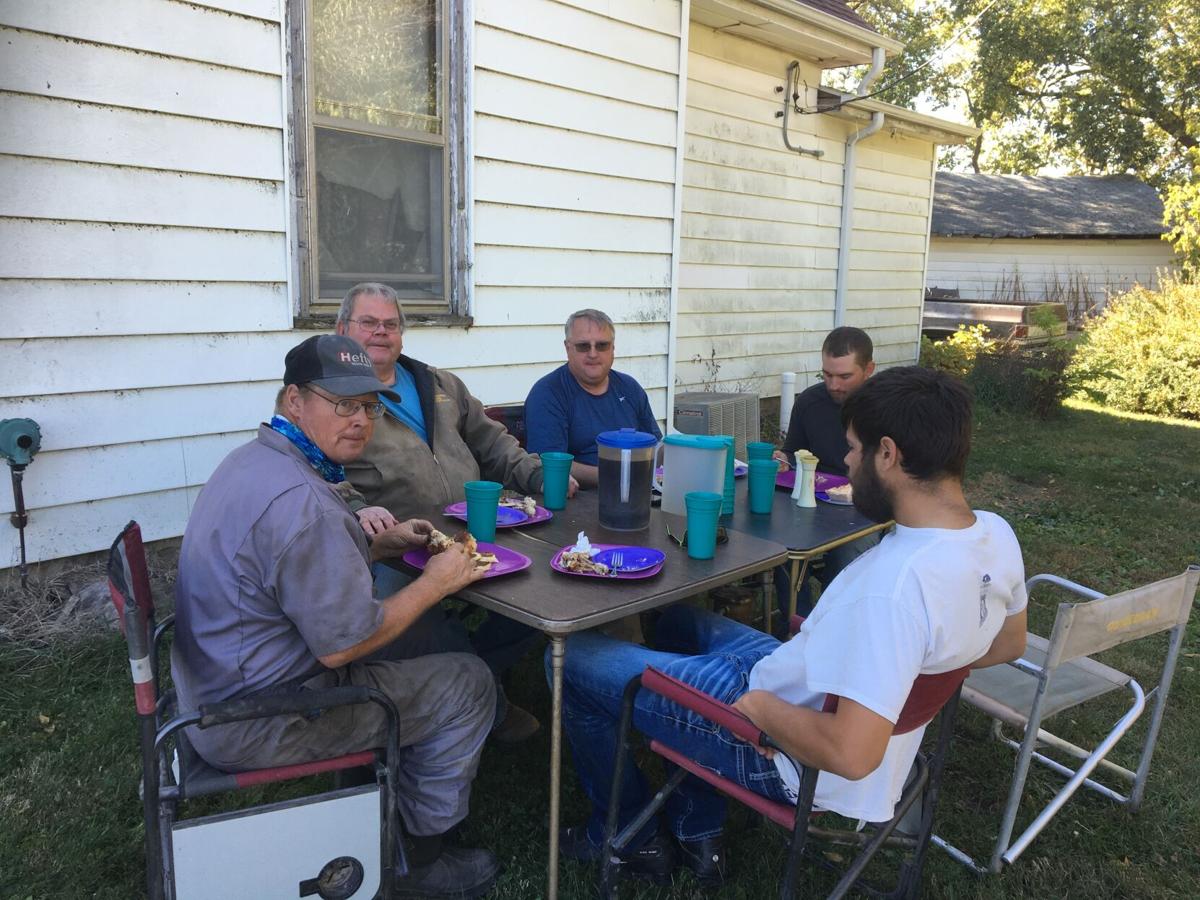 Right this very minute, down on the farm we are harvesting corn. We finished up on soybeans just a few days ago and are rolling hot and heavy on corn harvest.
Our harvest crew is very much family, maybe not all ours but we still count it as such. We are three families that work together throughout the year on whatever needs to be done. Tom, Tony and Rick all went to high school together.
Tom's family consists of Tom, the one who can handle any machinery and ends up working on most of it at one time or another; daughter Erica, who is a recent mom so that has changed her availability; and me. I am not in machinery very often. I can drive an auger wagon when there is a need and have driven the combine once again when there is a need but generally, I am the lunch lady and parts runner.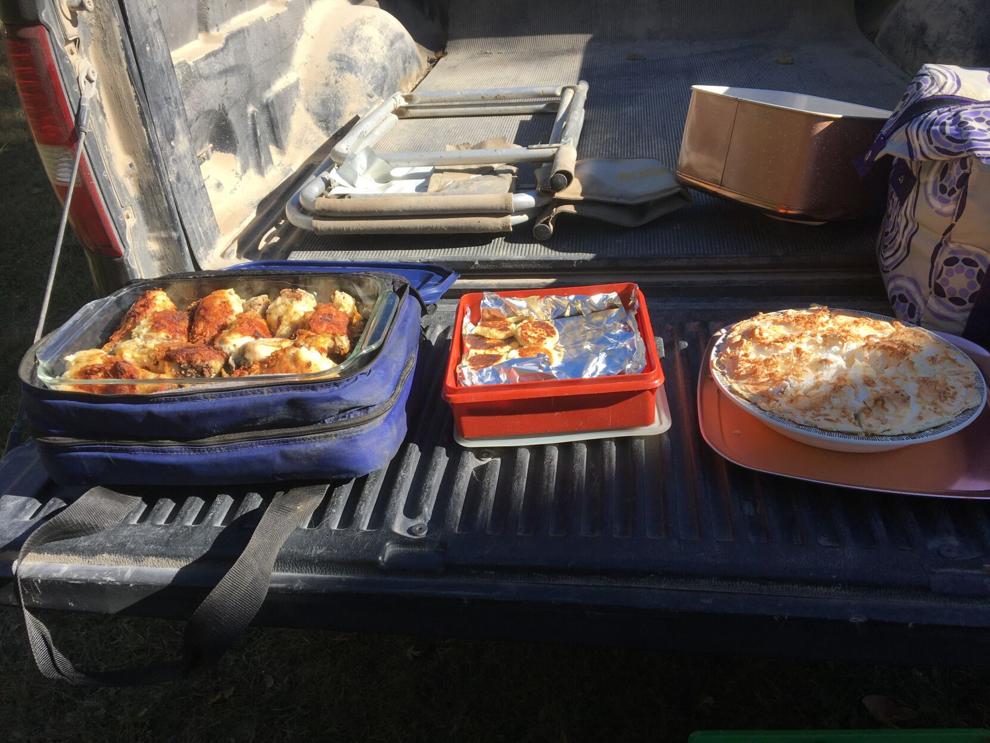 The Rick family consists of Rick, the even-tempered man that always knows how to come up with a plan; wife Lois, who takes the weekend shift of meals for the guys so I can get caught up on other items; son Trent, who drives truck and is always willing to unload the auger wagon when I happen to be driving it; and son-in-law Zach, (who also happens to work with Tom and Paula on a full-time basis) that is a man of little words but knows how to get the job done.
The Tony family consists of Tony, who keeps running from morning to night with his cattle operation and helping us, and his brother Dan, who literally spends his vacation coming up to drive truck, combine or tractor.
I can honestly say without this crew we couldn't do what we do. There are other players in this mix as well. My dad Dale who lives up near Fremont is always ready to do a parts run if needed, and Lois's brother John will come up on his vacation to run the auger wagon so we can keep corn harvest rolling.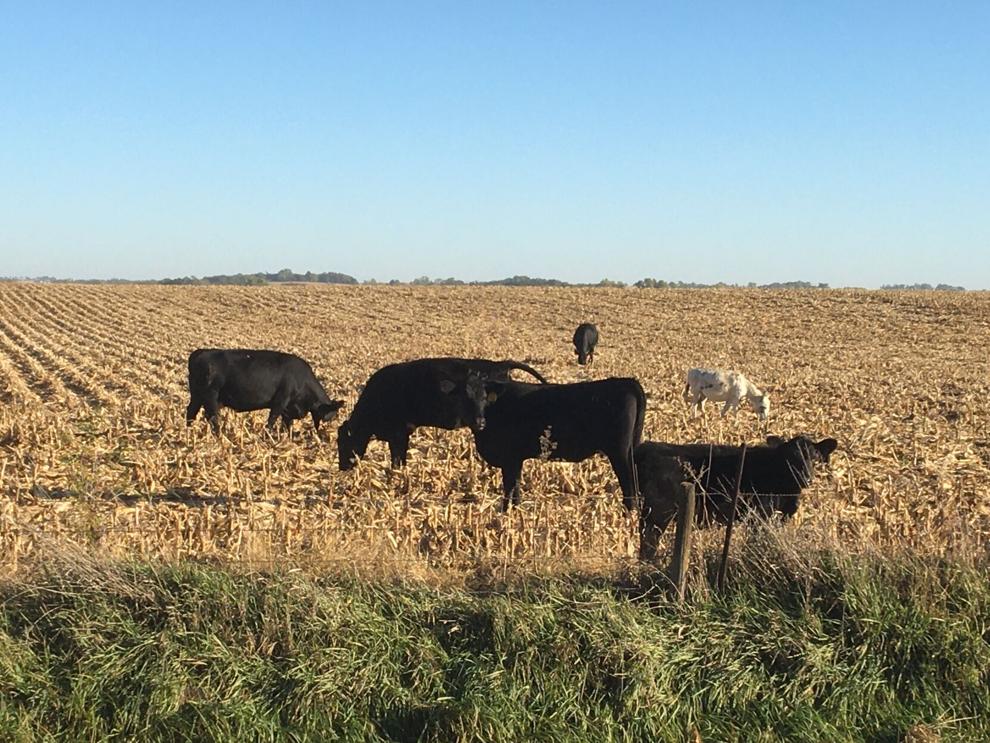 A side benefit to getting the crops out is now our cows have a yummy treat of cornstalks and bean stubble for the next few months. I can tell you they are happy happy cows right now.
We are hoping to get done with harvest in the next couple weeks, and if the weather cooperates, we will be fixing ditches and trying to get some terracing work done so we can get the ground in its best condition for next years planting. We always can find something to keep us busy.
Living the life I love. 
Corn basis in Lincoln is at -.20 and soybeans is at -.15. Waverly corn basis is at -.31 and soybeans is at -.46.