Today I'm thankful for bad days that do not equal a bad life and a reminder that things always look better in the morning. I've never really understood what "going to hell in a handbasket" means but I'm pretty sure we had a day that came close to representing that this week.
We were overdue to move the cattle herd back to stalks since the extreme cold had passed and we received only an inch or so of snow, not enough to bury the stalks. It seems like a pretty benign ranching activity. Cows are accustomed to where they need to go across the road, and we're accustomed to making sure the fence and waterer are up and running to accommodate the cattle.
The day started by the teenage Trail Boss, Kolter, filing up the waterer, starting the propane heater in it and checking the fence. WIthout the cattle being there, the deer had their way with the fence so he spent a good chunk of time chasing down yellow insulators in the snow and repairing. We know it was deer because the insulators were surrounded by deer hoof prints minus the sleigh tracks, therefore excluding Santa.
The trail boss reported that it looked like something took a bath in the waterer. Water was spilled out in front of it. Strange, but he kept moving on to refill it and start the heater, which also takes a good chunk of time. Thank goodness he has work ethic and is off of school for Christmas break.
Once I became available in the afternoon, he and I together decided to move the cows across the road. We've done it many times before. We have "bell cows" that are halter broken that we use to lead the herd. They are also highly motivated by grain, so we use a little grain shaking in a bucket to guide them.
You know who's smarter than cattle owners, who think they have their herd psychology down? Everyone. Everyone's smarter.
As we were moving cows toward the lot gate we intended to open, we noticed the lot fence needed some minor repairs. An annoyance, but no biggie. We'd handle that later. So we kept moving cows and opened the gate. We had cows running in every direction but the open gate across the road in the stalks field – ever direction including our only neighbor's front yard.
The teen Trail Boss was on the four wheeler desperately trying to keep herd somewhat intact while I ran back to get the side by side to assist. When I arrived he had the four wheeler stuck in the snow in the ditch and was doing all he could to get it out by himself. Cows were running amok.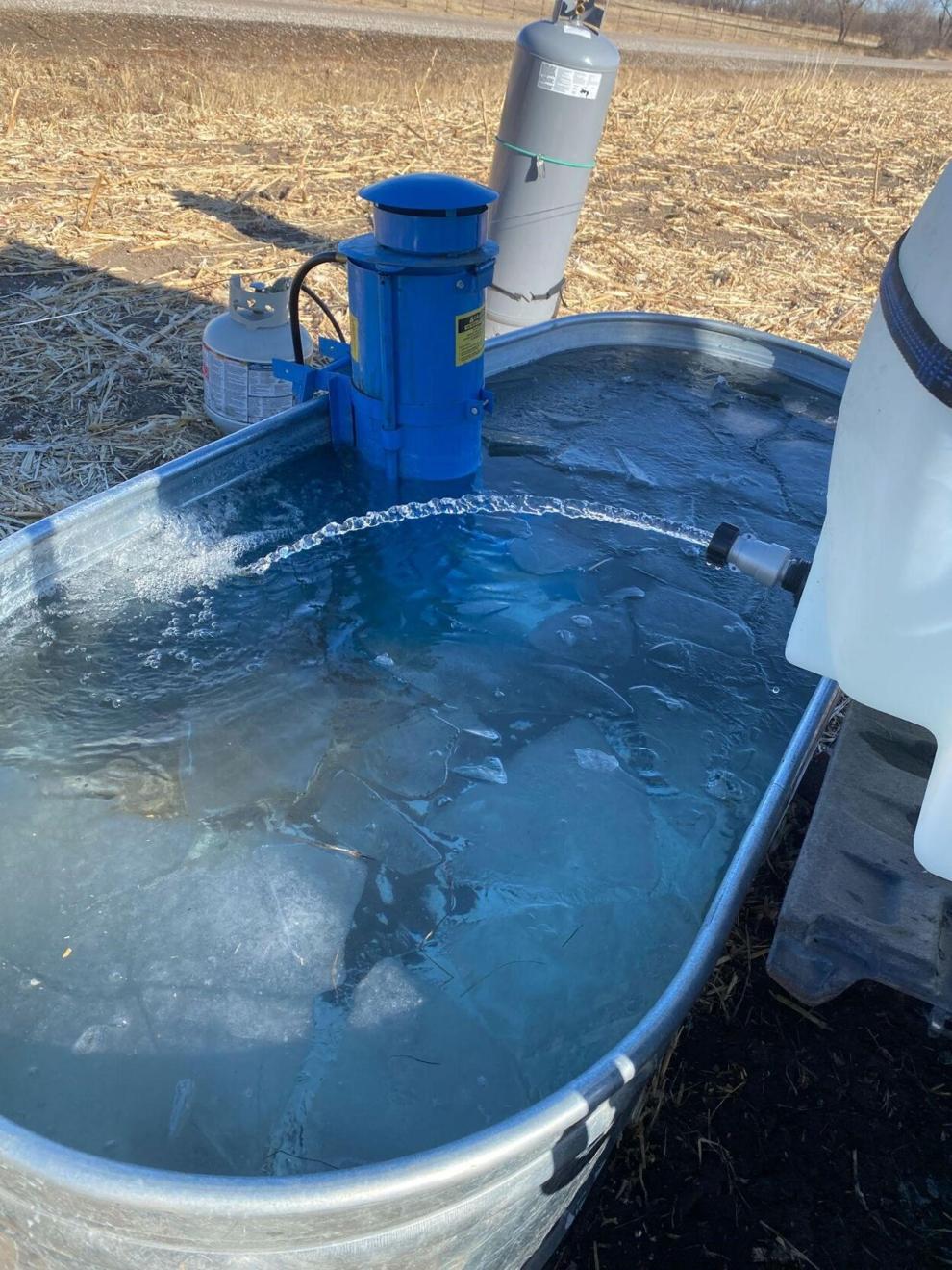 I knew we needed reinforcements, and thank goodness our neighbors are saints. One quick phone call and they were out on their side by side helping guide the herd back to the open gate in the stalks. They even found humor in having cattle in their front yard. I was not quite at seeing humor yet because I was so busy seeing dollar signs above each cattle head when I was listing them for sale, if only in my dreams.
We finally got the whole herd into the stalks field and shut the gate, only to discover three things: 1, I had been driving the side by side on a very flat tire. 2, No mysterious water bathers in the waterer. We indeed had a leak. All of Trail Boss's hard work in filling it in the morning was now laying on the ground in a ginormous puddle. 3, The minor repairs on the lot fence had grown into major repairs, as the calves running amok took out three gates.
What should have been a project that lasted 30 minutes at most turned into four hours of work.
Eventually we joined our neighbors in a chuckle or two about it. Things did indeed look better in the morning.
Warmer temps mean thriving, not just surviving. Chickens are venturing out of their coop and laying more eggs, cows are maintaining or improving body condition, the dogs are enjoying some winter hikes and hunting, and our neighbors are still talking to us.
"The best bridge between despair and hope is a good night's sleep." ~E. Joseph Cossman