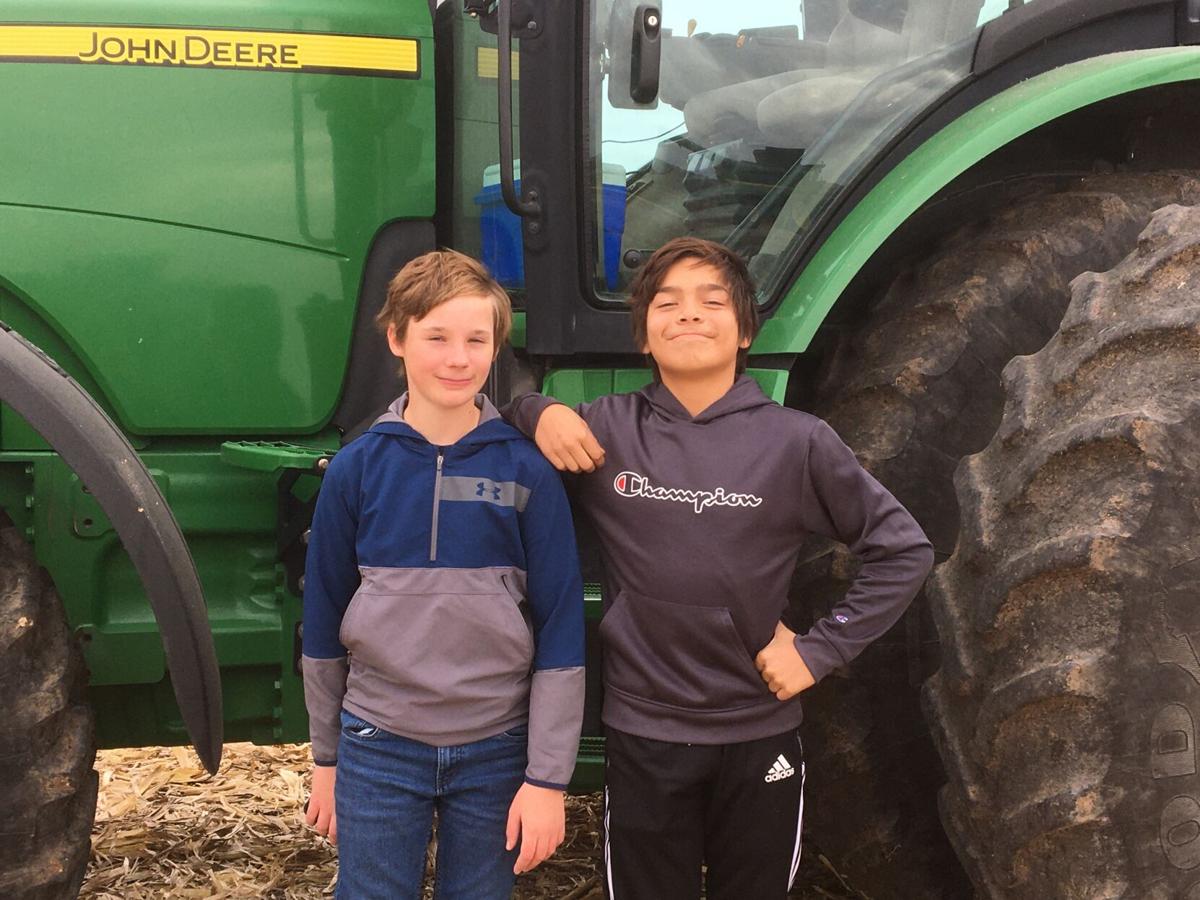 Right this very minute down on the farm we are still harvesting corn. We had a 10-day rain delay that gave us a chance to put up so fence so we could get cows out on stalks but it has made everyone pretty antsy on when we will get done and what the condition of the field was going to be like when we got back in.
I was pretty worried that we were going to be having to load the semis on the roads instead of in the fields. I always get so nervous because people just aren't used to having the trucks parked on the roads and sometimes get pretty impatient when we are trying to unload the auger wagons.
Last article I talked about how our families step up and step in to whatever we need done, and this week has been no exception. We got brand new auger wagon drivers this year: our grandson Christian and Tony's son Tommy both came out on their days off of school to give us a hand.
Tommy is a proud member of the Waverly FFA, and Christian is on deck for next year. They will both have amazing SAE's (Supervised Agriculture Experiences). Both boys are willing to do whatever needs to be done to help out on their farms, whether it is feeding calves, fixing fence or running auger wagons. Although what teenage boy is going to turn down the opportunity to run a tractor all day – one that has a cab even!
These guys are just two examples of the promise of better days. We have fine young men and women that are going to take the next generation farms to amazing heights. I know my dad talks about all the changes he has seen in his lifetime so far, and he is excited to see what is coming next as well.
I'm getting ready to head to a conference for a few days to help communicate and relate to consumers. Just for the record, it is incredibly difficult to even think about leaving home during harvest for even just a few days but once again family steps in to save the day. Lois (Rick's wife) and Kyla (Rick and Lois's daughter as well as Zach's wife) are ready to take over lunch detail, parts running and auger wagon work. The boys had to go back to school. We are all in this together, every single day.
The crops are coming out well and the soil looks like it is in pretty good shape. I don't think we had hard rains that would cause ditches that will need to be fixed. There is always some field work that needs to be done after harvest.
We still have a way to go to finish harvest this year but I know we will get it done. We have never not finished harvesting before planting season!
Living the life I love! 
Current basis in Lincoln for corn is at -.20 and soybeans is at -.20 as well. In Waverly corn is at -.30 and soybeans is at -.51.