Right this very minute down on the farm we are working cattle. We are still battling pinkeye this year even though we vaccinated prior going to pasture. It has been the perfect conditions evidently for pinkeye to spread through our cows. We spent two days running most of the cows and calves through the work chute to vaccinate them for pinkeye and while we had them there, we decided to go ahead and give vaccinations and band the bull calves.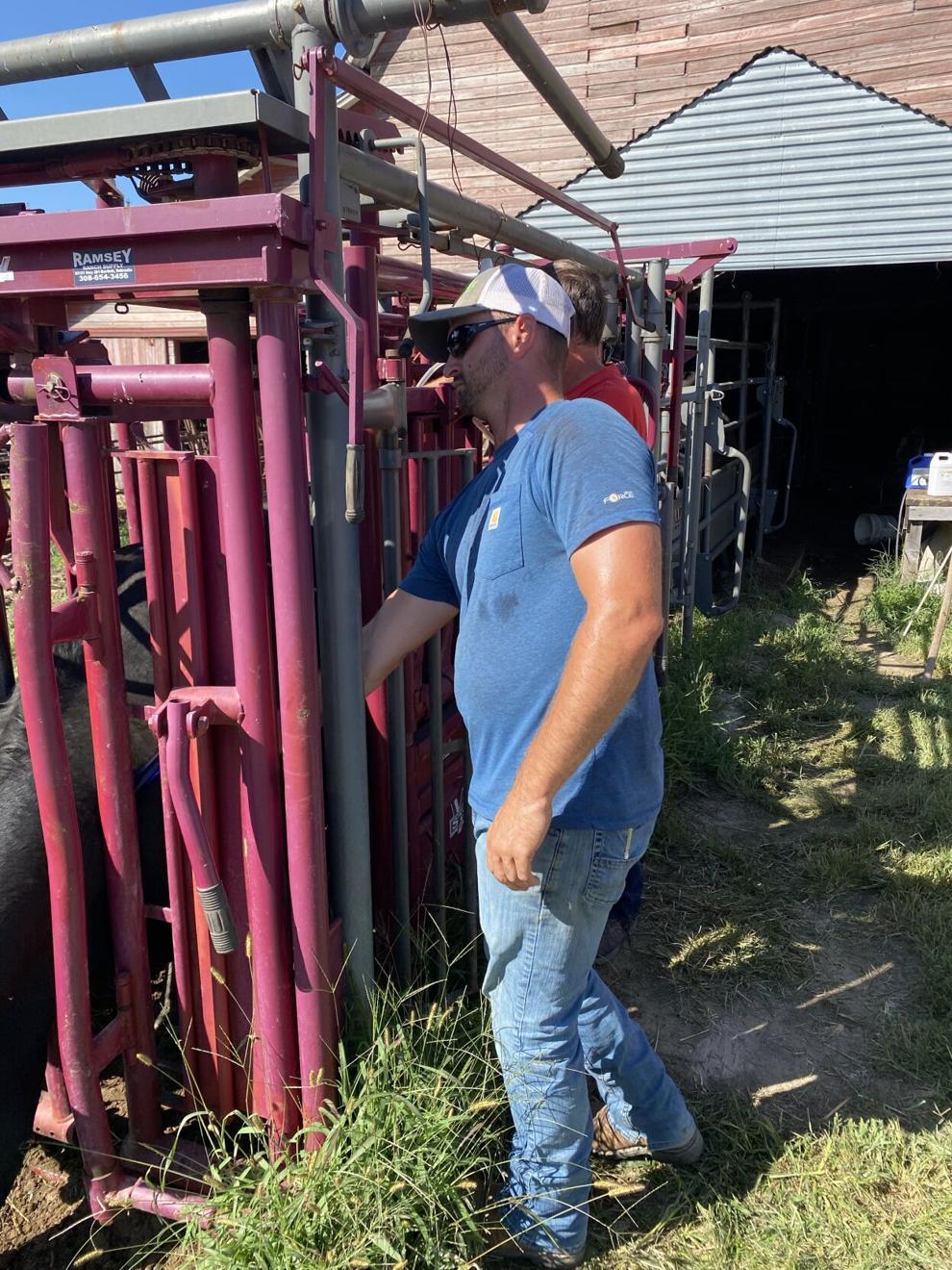 In the past few years, we have changed our castrating program from knife cut to banding. We started banding earlier in the season so we wanted to eliminate any problems with flies and also, we are able to do this ourselves and not have to bother to vet to come down and castrate for us. This gives us more flexibility to decide when to do it on our schedule instead of relying on his schedule.
This is an all-hands-on deck, all day adventure. This year I got promoted to babysitter and got to watch our new grandbaby, Gloria, while momma Erica kept records and helped the guys. Everyone gets in on the action. Tom runs the cows through the back and sorts and keeps the alley loaded. Rick runs them through the alley and Erica, Zach and Tony are up front handling the vaccinations, pour-on and banding job.
I stayed in the house and made lunch and played with Gloria. I know I got the better end of the deal. Erica has always loved coming down and helping with cattle jobs and it was the hardest thing she did when she just had to stand back and watch while we were waiting for Ms. Gloria to join us.
I did have the opportunity to head out to Grand Island and spend a couple Saturdays helping Nebraska Farm Bureau and Nebraska CommonGround. The promotion and education team for Nebraska Farm Bureau spent some time during the fair going around and answering questions about livestock and agriculture in general.
It is so much fun getting to talk to people that don't spend their days farming and getting to listen to their views. I love hearing stories about when they were little and either grew up on a farm or more commonly these days, they went to their grandparents' farm.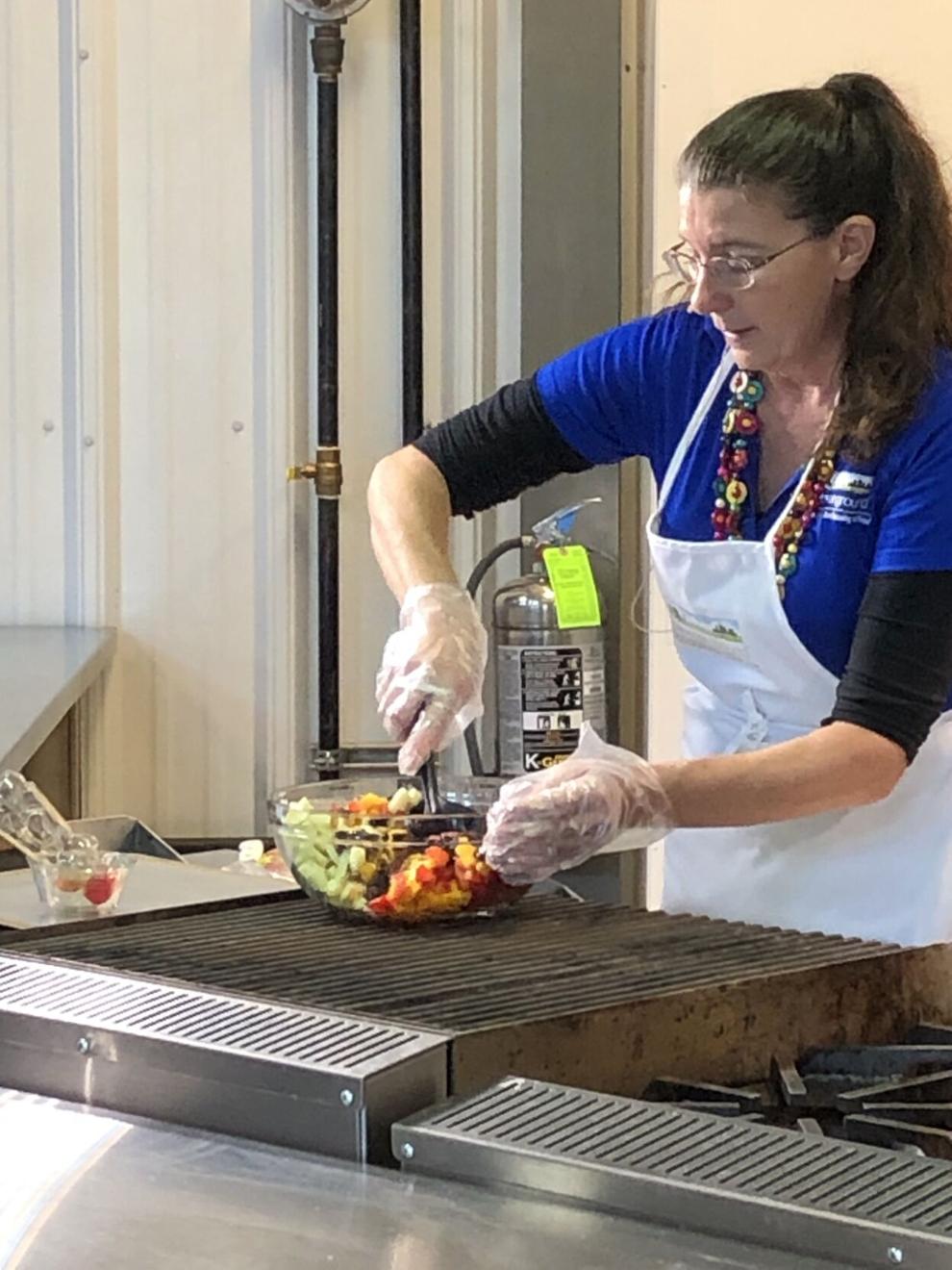 CommonGround gave me the chance to do a live cooking demo in the Raising Nebraska building with one of my dear friends from college, Anita Keys. We won't even do the math to explain how long we have been friends. I met her through UNL 4-H, which will give you all a good idea of how long ago that has been. Our daughters ran across each other over the years doing 4-H speeches and other 4-H related activities, so it is a lot of fun to be able to do CommonGround things with her even now.
Harvest is quickly approaching. Tom and Zach have been working on getting the combine heads ready to go. I know I'm going to get to start making my trips to wherever the needed parts happen to be located any day now.
Prayers to you all for a good and safe harvest! I'll be glad when we get going and even gladder when we cut the last acre.
Living the life, I love. 
Basis in Lincoln for corn is even for old crop and -.22 for new crop and soybeans is -.40 for new crop. In Waverly we are looking at basis for old crop corn at .01 and -.30 for new crop and soybeans is at -.51 for old crop and -.56 for new crop.