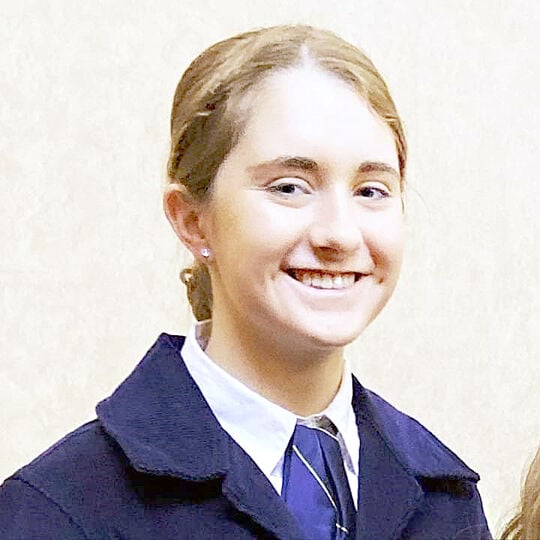 Hershey, Nebraska
Hi, everyone! I hope things are going well for all of you with all of the crazy weather we've been having. I know it's sure changed our plans.
Bringing the pairs home last week went pretty smoothly and we had several friends and neighbors help us haul them, so it went pretty quickly. My dad, sister and I had to gather them and drive them about a mile to the corrals and then sort the calves off to haul them home. After getting them home, we'd planned to put the pairs on corn stalks near home, but we heard the forecast was calling for a lot of snow. We decided that it would be best to wait until the storm blew over to put them there, so we left them in a pasture close to the house instead. We also put the bulls out and they'll stay with the cows for the next two months.
This weekend, we plan to work the cows; we'll give them a shot to synchronize them and pour them for lice. We plan to move them onto the stalks since the weather is supposed to be nice.
Last week we also branded the calves that we kept at home but there were only a few of them, so it was a fairly quick process.
Once we finish working the cows, things will slow down quite a bit until we drive them a couple of miles to more stalks in about a month.
Volleyball season is now over and my sister and I have more time to work with our horses and prepare for barrel races. I have a colt and a project horse that I'm really excited to run while my main horse gets some time off before we get back into roping and running later this winter.
FFA, on the other hand, is starting to get pretty busy. We've had one meeting already this month with another planned to watch the National Convention, which will be broadcast live this year. Instead of having chapters travel to attend, it was decided to record a few sessions that chapters could get together and watch on their own time. It'll be a pretty fun day, and everyone is really excited to watch the sessions that most wouldn't normally get to see.
CDE competitions are in full swing, and our chapter placed third in the state dairy judging competition. Next up is creed speaking, where members have to recite the FFA creed from memory and answer questions about it. It's typically a competition for freshmen, but this year it's virtual and open to all ages, and I'm excited to say that I get to try it.
Shortly after that will be the farm business, livestock judging, and agronomy CDEs. We're starting to practice pretty hard for all of these, and I can't wait to see how they all turn out. Additionally, our chapter turned in our spotlight to be featured in the Midwest Messenger, so be on the lookout for that to see what else we've been up to!
Well, that's all I have for this week. Until next time, stay safe, stay healthy, and keep up the good work. — Mekenna Fisher