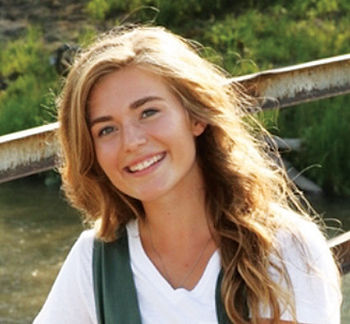 Verdigre, Nebraska
Hello all. We are waiting for the spring weather to return to the Randa Ranch.
We have been preoccupied with many activities despite the chilly weather. Last weekend, we worked 60 head of cows and calves. We vaccinated the cows for Vibrio Lepto, replaced tags that needed it, and then poured them with Ivomec, for parasites. I helped vaccinate our calves and band the bulls that we decided not to keep. I also helped my dad work 18 heifers. We branded, vaccinated and poured them, as well. I learned how to properly fill a syringe and give shots in the correct location. I got to try my hand with the branding iron. Thankfully, I didn't burn the corral down. Later that day, we hauled the pairs to pasture and beat the rain.
I have an update to share on my bottle calves, Hank and Tank: they are both eating calf starter and growing well. Hank had an ear infection where his tag was, so I cut the tag out and treated the wound.
Transitioning from fur to feather, the duck eggs that have been incubating at our farm (for my classmate) have just started to hatch — we have one very jumpy duck. Some other chirpy news, my chickens are developing well. Their feathers are coming in nicely, and they are really going through their feed.
Recently, my family and I have been spending a lot of time at our pond and on our dock. For Mother's Day, my sisters and I built two swinging benches beside our pond to surprise my mom. Hoping all you moms out there had a great Mother's Day weekend!
Last weekend was supposed to be my graduation. To celebrate that, my hometown honored our class with a police escort and cruise night. Many businesses and individuals helped honor my graduating class of eight. They provided banners, posters, meals, and an introduction at the football field. It was a great night, and we had a great turnout.
Hope everyone stays safe and healthy. Until next time. — Emerson Randa