A female farmer who's also a professional church organist and a journalist, will be sharing updates about her small poultry flock and life on her farm in south central Nebraska as the newest Producer Progress Reporter for Midwest Messenger.
Meet Carla Post, who seven years ago returned to live in the same century-old family farmhouse where she grew up near Pauline, Nebraska so she could spend more time with her elderly father. That precious personal time with her dad, Rolland Post, a Korean War veteran, continues, although he's now getting care at a nearby assisted living home.
Meanwhile, Carla Post, whose lively personality propels her energy to oversee the family farm, has found herself handling many new farm duties alongside several helpful cousins who live close by in rural Adams County.
As the fourth-generation on the farm, she enjoys working with the seven generations of her cousins in the area; growing corn, soybeans, alfalfa and raising cattle at Post Farms Inc. They have irrigated crops (two irrigated quarters, gated pipe) and dryland.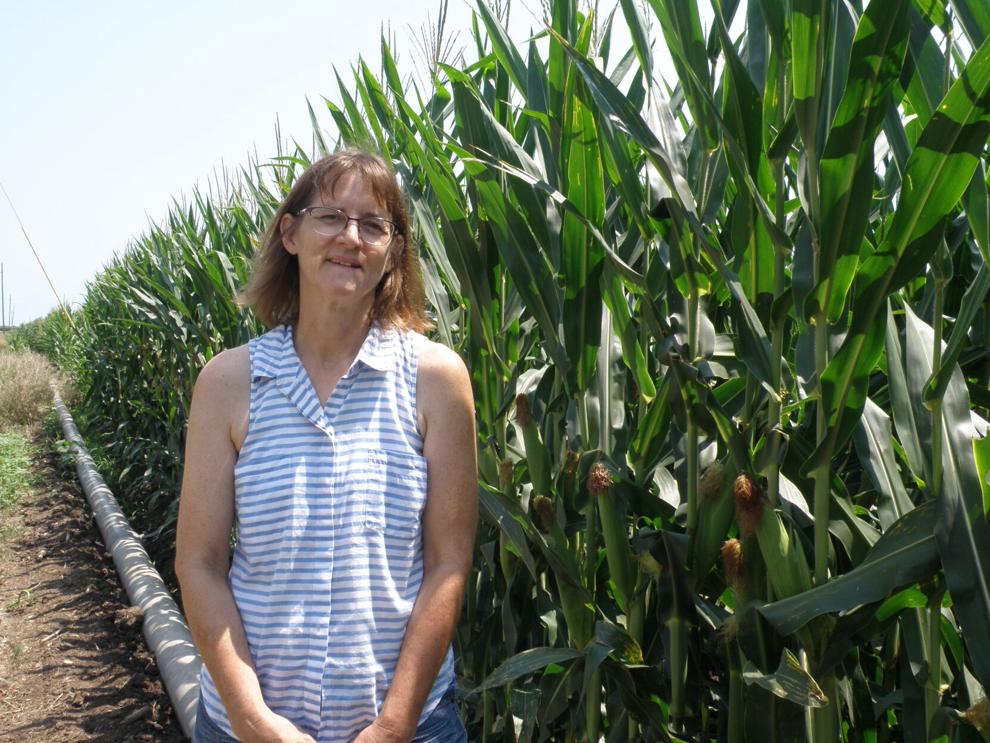 "I'm blessed to live here, and on my family farm," Post said.
She calls herself "kind of a pseudo-farmer." She moved back home in 2014 to be with her dad when he could no longer live independently. She officially manages his farming affairs, although her cousins do the actual farming.
Post was particularly fond of her 16 chickens. That is, until she returned home from performing an out-of-town patriotic summer concert to find only two chickens left. Predators had got ahold of them while she was away. Post is determined to purchase more chicks in the spring.
After reading Midwest Messenger writer Barb Bierman Batie's recent column on "Domineering Dominique," Post was eager to share a helpful hint to deal with unruly roosters. She learned some lessons after her Rhode Island Red rooster became very aggressive toward her, as he matured.
Researching online, she discovered that citrus is disagreeable to poultry. She bought a cheap water gun, filled it with half water and half lemon juice concentrate. She carries it with her whenever she works in or around the coop.
"One or two squirts keeps Skooter the Roo at bay," Post said.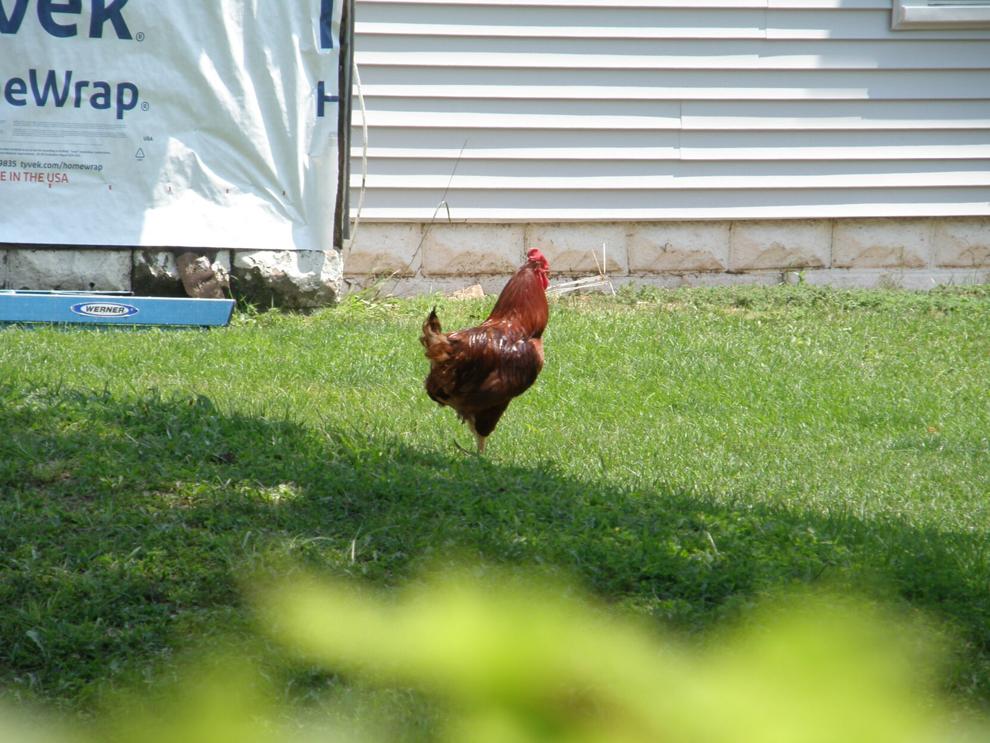 While her laughing rooster is still very prone to attack, Post says, they have lived together harmoniously for four years now, and she has yet to get spurred.
In addition to raising chickens, mowing the farmstead, and frequent visits with her dad, Post is a professional church organist, teaches piano lessons, and is a substitute teacher in her community. She also enjoys sewing and working on quilt blocks.
After growing up in the 1903 farmhouse, Post is now refurbishing and putting on new siding. She said she is glad to be back home after being a journalist in Seward and Norfolk, and a professional church organist in Lincoln and Omaha from 1981 to 2014.
She graduated from Blue Hill High School, and holds a bachelor's degree in journalism from having graduated in 1985 from Kearney State College, which is now the University of Nebraska-Kearney. Post also earned a master of music degree in organ performance from the University of Nebraska-Lincoln in 2002, as well as a K-12 band and vocal teaching certification in 2003, also from the University of Nebraska-Lincoln.
Her homestead has bountiful family history. In 1895, Post's great-grandparents built the farmstead, barn and outbuildings in rural Pauline where Carla Post lives now. They had emigrated 10 years earlier from Ostfriesland in northwestern Germany. Initially they settled in Glenvil, Nebraska, where others from their part of Germany had also moved.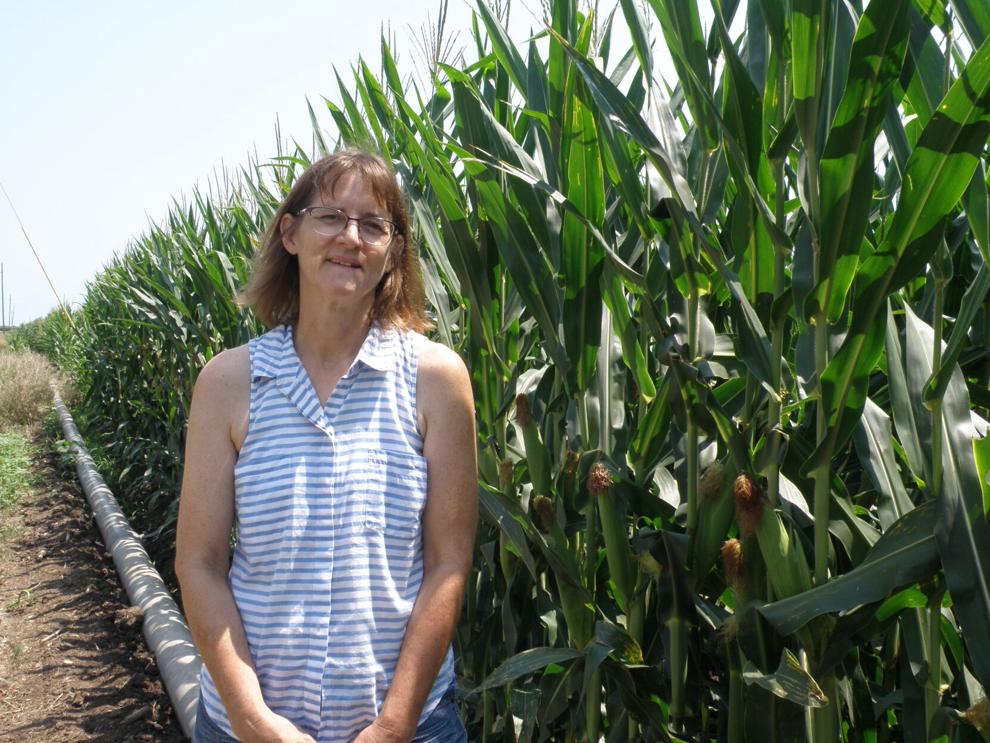 Many farming communities and families trace their roots to Ostfriesland, Post said. So, her great-grandparents found common ground and interests. They moved to the Pauline area, although they eventually relocated back to Glenvil. It was Post's grandfather who decided to remain in Pauline at the homestead.
"My dad was born here in this house," Post said.
She also has two sisters. Karen lives in Lincoln and Kelli is in North Newton, Kansas.
Carla Post also has a new family with the Midwest Messenger. As she put it, "I enjoy the weekly Producer Progress reports. Reading them is like inviting friends into my living room each week to visit."
Post will write reports from her farm biweekly for the next year. We at the Messenger look forward to following her adventures!
Reporter Amy Hadachek is a two-time Emmy Award winning meteorologist and a storm chaser who earned her NWA and AMS Broadcast Meteorology Seals of Approval. She and her husband live on a diversified farm in Kansas. Reach her at amy.hadachek@midwestmessenger.com.