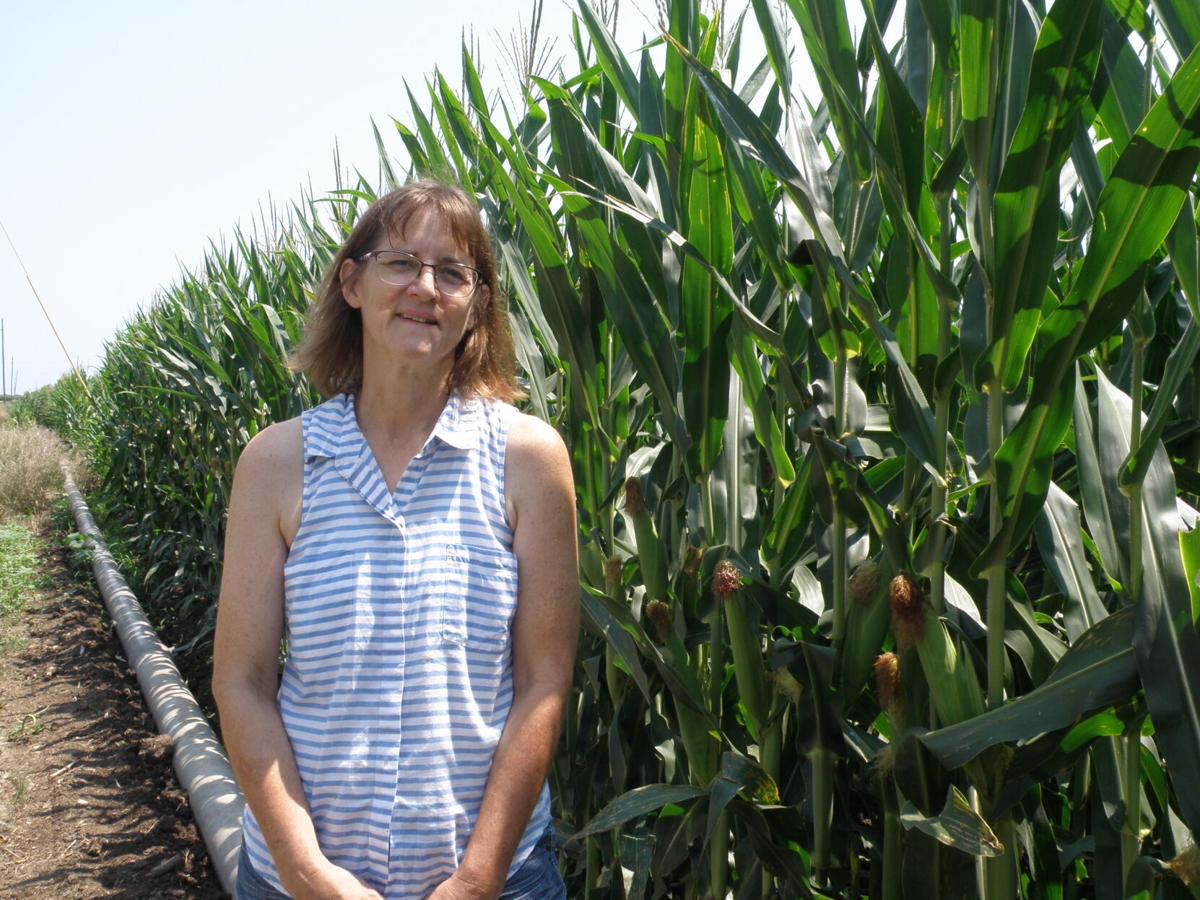 Greetings from the 126-year-old Post farm in south central Nebraska! We produce corn, soybeans, cattle, alfalfa and a small amount of silage. Our operation features one quarter-section each of pivot and gravity-flow irrigation, in addition to pastureland and some smaller dryland crop acreages.
This year's corn is looking mighty fine as it reaches maturation. We are still doing some late-season irrigation, as rains throughout the region have been extremely spotty over the summer. To give you an example, a few weeks ago we received three-quarters of an inch of moisture one night, while a community just nine miles away was dumped with four inches of rain plus damaging winds. That's Nebraska for you!
Meanwhile, my garden is producing well. I'm not a major gardener, but do plant a few vegetables each year. That way if it turns out to be a poor year for produce, I'm not pulling a long face like some of the die-hard gardeners I know! Nonetheless, it's gratifying to be able to dine on my own potatoes and to have squash, tomatoes, onion and garlic handy for the picking and eating.
Tomatoes are bountiful enough that I plan to do some canning or freezing. As I harvest potatoes, I'm re-packing some of the plants in the hope of having a few late-fall eats. I started a stand of wild garlic last year from a neighbor's patch, and it's taken off nicely. Several years ago, I put in a few strawberry plants, but they've never produced. On my bucket list is educating myself on the making and tending of a good strawberry bed so that I can enjoy fresh strawberries and share the bounty. I've taken to planting my garden just outside the feedlot, so that I have a ready supply of both fertilizer and water.
In addition, I'm eyeing the wild plum thickets. While the plums are not necessarily abundant this year, there appear to be enough for a batch or two of plum jelly. Not so abundant, unfortunately, are the canning flats. In these unusual pandemic times, where items can be difficult to obtain, one of my co-workers was forced to re-use some old flats, taking extra care to see that a proper seal was made. I joked with her that if she was a no-show at work, we'd know why!
Our small acreage of silage was cut this past week, and it produced well, given the dry conditions of our area. I recently began working in the office of an area cattle feeder, and at this writing, we are gearing up for the busy silage season. We'll be working longer shifts, six to seven days a week, while silage is harvested. Substitute teaching, working at the local dollar store, and playing church organ and piano help to round out my days. It's always a challenge to find the right balance of time for home projects versus having a fat enough wallet! As the saying goes, if you've got the money, you haven't the time, and if you've got the time, you haven't the money. So true!
All in all, I find myself constantly counting the blessings of living rurally. My cousins and I are the fourth generation of our family to work this land. I give thanks daily for the privilege of living on the farmstead that my great-grandparents began, and that my grandfather brought to prosperity amid the perilous 1920s, '30s and '40s.
While my grandfather has been gone for over 50 years now, my cousins and I today enjoy the benefits of both his and our fathers' labors. Although it's definitely not a carefree lifestyle, we strive to live and work in a manner that will allow future generations to continue to reap the same blessings that we enjoy each and every day.