Last we wrote, I told you about the enthusiasm that Jason was feeling about fixing some fence lines. While that was a bold, somewhat skewed reality of his actual feelings.
Where he was working last week could be one of the best views on this place. It's situated right along the scenic Loup River. I always have to blink a couple times, as I'm convinced we live in a postcard picture sometimes.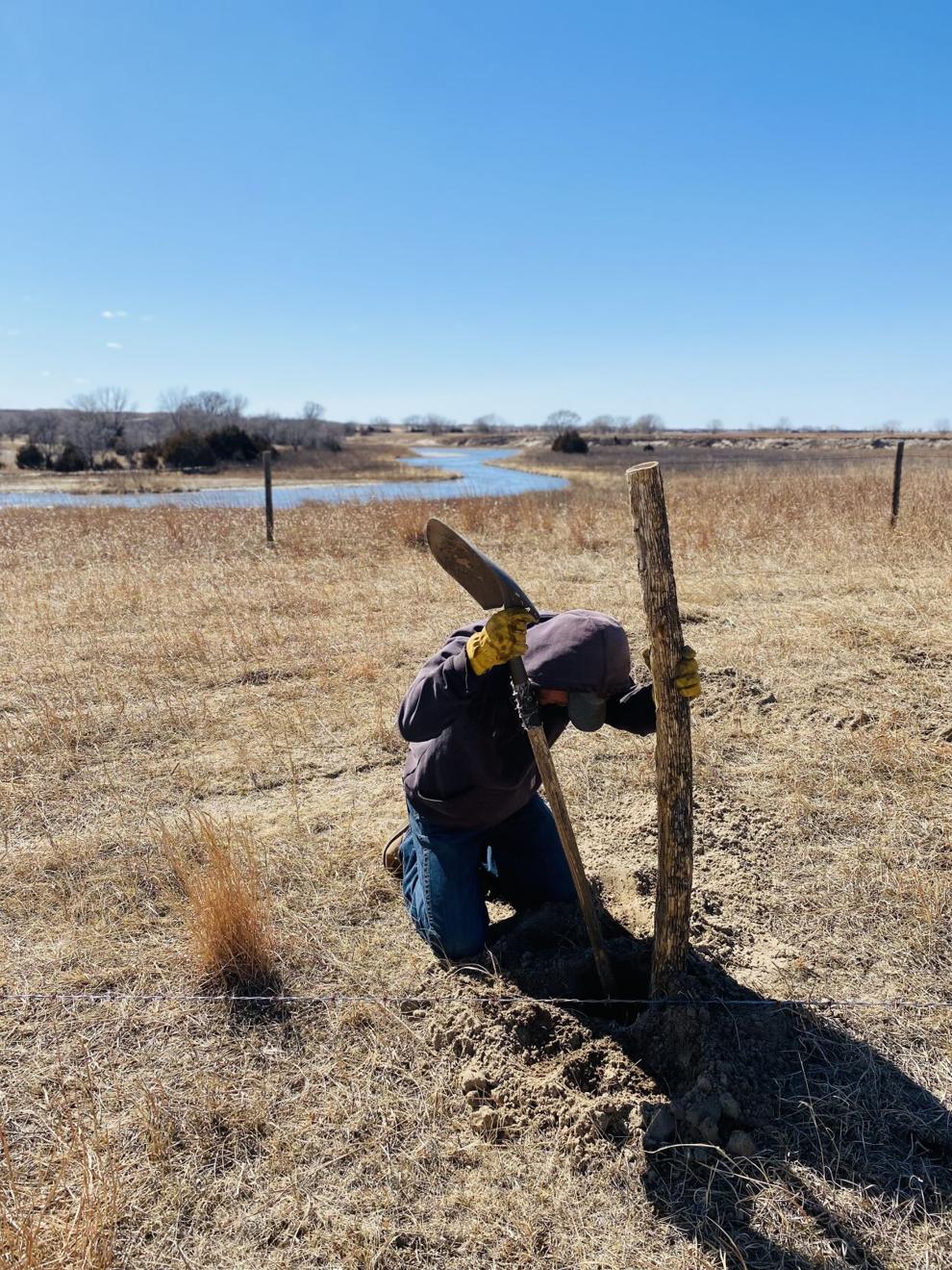 I'm sure someday our kids will be able to tell their kids how their dad replaced and put up all these fence posts. That part makes it all feel worth it most days. It's the hope you hold on to that someday you can pass along something that you were blessed to have – something you took and made yours, leaving it better than it was before.
Speaking of Jason, he's been super busy delivering bulls, talking on the phone, and keeping an eye on the bulls and calves. For the most part, we have a good idea what we will breed to now. It's always crazy to me that the decisions we make this year will be our offering for the 2024 sale. The fashion industry doesn't even plan that far out! It seems so far away to plan, and Jason does a great job of communicating with other producers, breeders and industry professionals to make the best choices for our herd.
Keeping an eye on the calves is also a high priority around here right now as well. Environmental conditions can make the calves prone to sickness this time of year. It's a full-time responsibility, as one little signal can show up and they can go downhill fast if not caught in good time.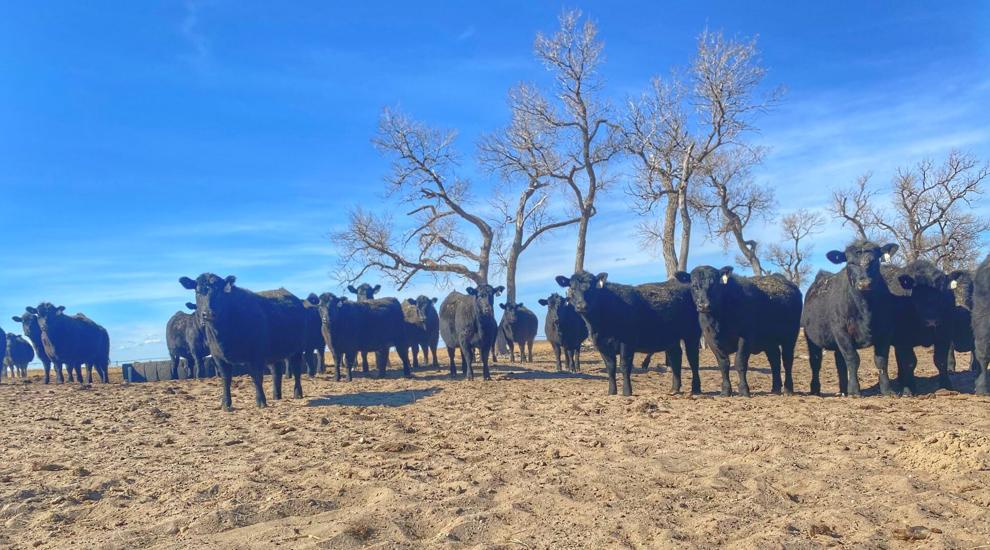 I'm getting about wrapped up on bull sale season at Rural Radio, and it's definitely been one of the craziest but most enjoyable years I've had so far. I started my career with KRVN in 2015, and when we moved to Brewster this last year, I transitioned territories to work with the majority of our bull sale advertisers. I've loved working with all of our clients I had before, but being able to work with other producers to tell their story has been inspiring. I feel like I learn something new every day.
Back home, my dad and brother have been busy fertilizing, and they are just around the bend of it being time to put some seed in the ground. Once all the corn was hauled, they moved right into field work.
My dad is now a proud granddad, and I'm proud of him for the time he takes to spend with my nieces. In between checking dryers or running back and forth between fields, he'll stop and see the girls if my mom is watching them and they are absolutely elated in his presence.
He likes to teach them phrases, and trust me, there is nothing cuter than a 2-year-old girl telling you "Grandpa is checking dryers" and "Daddy's in the big tractor."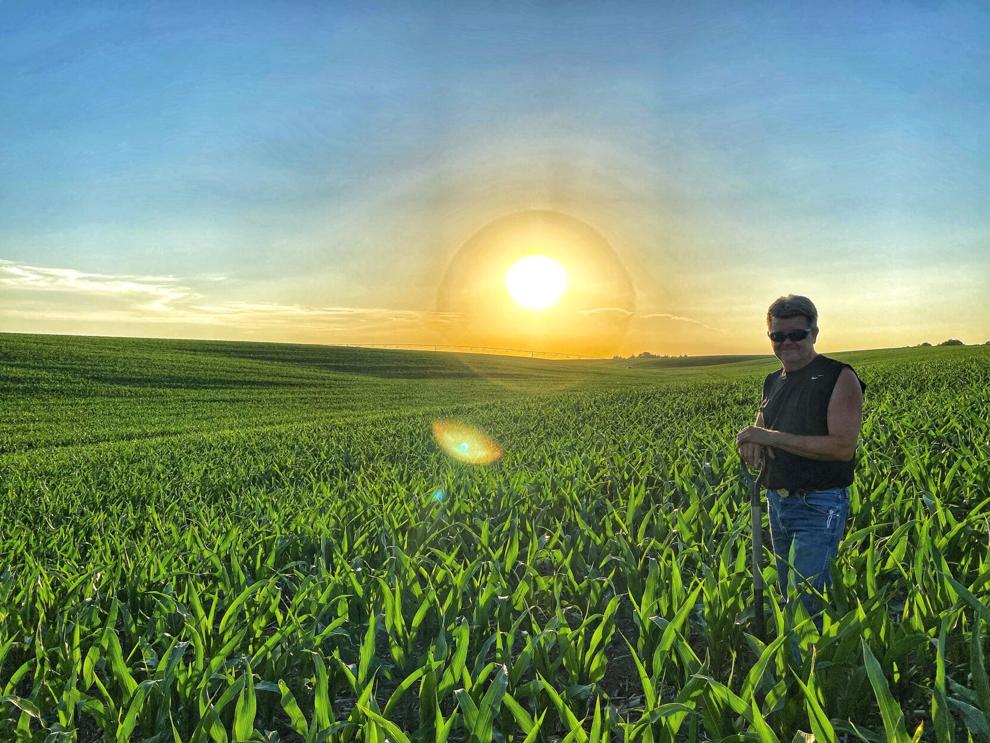 My dad is a great dad, but he's also really killing the grandpa game too.
My dad would pick me up from preschool in a semi from time to time, and I would feel like a queen being escorted away from that place. I guess I never asked how difficult it must have been to navigate the pick-up line in a rig like that, but it didn't matter. We had the best day in that truck eating all of our lunches within the hour.
I remember just thinking how he was the coolest guy in the world driving that big truck. Now, I sit back and hear stories of my nieces riding along with my brother in the sprayer and combine, or in the semi to haul corn. I'm happy knowing they get that "queen for a day" experience, too, as they look up to their dad, who seems so brave and strong, just proud of the life they're in together.