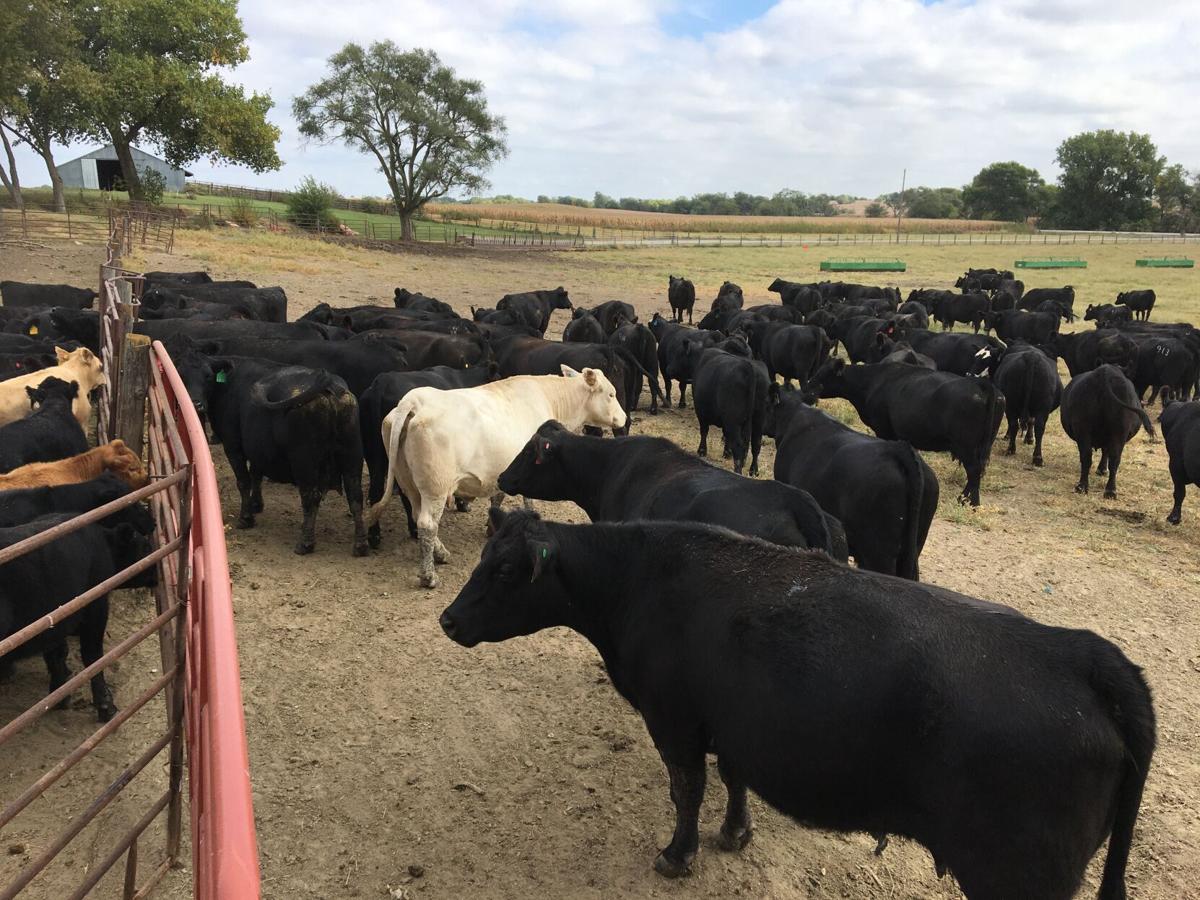 Right this very minute down on the farm we are listening to the Cattle Symphony in the key of C. We have weaned the March- and April-born calves and I have apologized to our neighbors because it is loud.
Our initial plan was to wait until after harvest to wean but a few of our cows decided that they were done staying in the pasture and went to visit the neighbors. Of course, those calls from the neighbors generally occur on the weekends, when it is just about dark, we are dressed up ready to go somewhere (doesn't matter where just some place that coveralls and work books aren't the standard attire), or when it is rainy and/or snowy. Of course, this was a weekend when it was rainy, so double bonus.
After about three days the noise quiets down and all is good.
We started our calves on creep feed in the early part of August so the calves have already been supplementing their daily diets with solid food. Honestly, the cows have more discomfort than the calves do. It always amazes me how some cows just walk right out of the pen and back into the pasture when we wean and other cows stayed glued to the fence talking to their calves for the first couple days.
When we wean, we leave the cows and calves nose to nose in the yard, we have a lot less trouble with cows jumping fences trying to get back to their calves if they can see them. This year we decided to just wean the March and April 2021 calves instead of the group from March, April, May and June which is what we normally do. The May calves seemed a little smaller and honestly there weren't too many of them. The majority of our calves actually came in March and April this year. We still have about a dozen that haven't calved this year but this group typically waits until later October and November.
On our farm we have different buyers who want different sizes of calves for their pastures in the spring so we don't have to be so picky about all of our calves coming at the same time.
We have gotten started on harvest, we had some shorter season beans that we got out early and got a little corn gone on a field where we hope to get some terracing done this year. We are hoping for a drier fall so we can get some extra work done on the fields.
We probably didn't need the added chores of the calves right when we were starting harvest but you do what you have to do. Harvest is going well in our area right now. Prayers for safe harvest for all those getting started out there.
Living the life, I love.
Current basis in Lincoln for corn is at -.20 and soybeans is at -.25 . Current basis in Waverly for corn is at -.28 and soybeans is at -.52.