I'm excited to visit with you all today because the last couple weeks have been pretty exciting, to say the least. We brought everything off of summer grass, and all the calves were weaned the first part of September.
First, I have to tell you about my wildlife encounters these last couple weeks. There's been an owl outside our bedroom window, and we have a small gang of turkeys living in our backyard. Now to some, this might be terrifying, and if the turkeys attack my dogs, I'll have a different outlook, but I have been totally enamored by the birds' presence.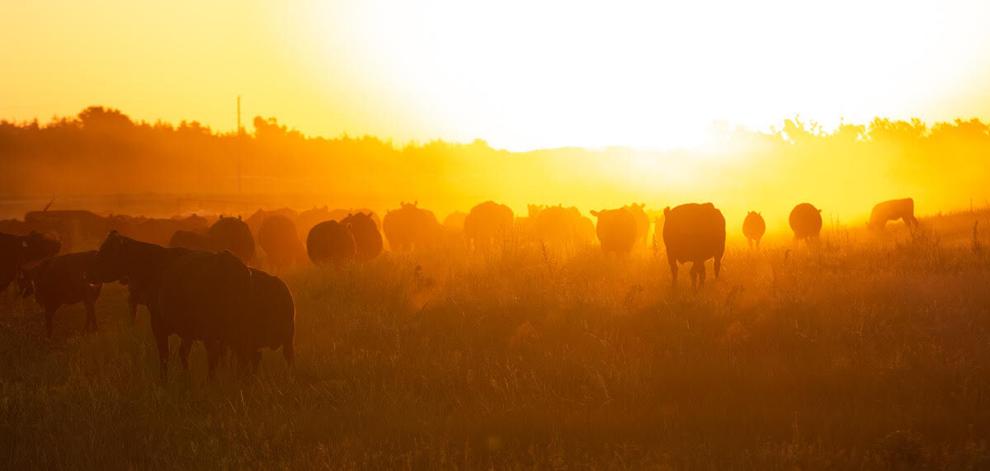 I've been reading off and on about cultural meanings behind certain animals crossing our paths. Interestingly, the owl is seen in some cultures as a bad omen and in others a protector and a sign of wisdom.
I was most taken aback by what I read about turkeys. It's believed that encountering turkeys is often a sign of prosperity. For the land to sustain a flock of turkeys, there must be food and water plentiful enough to feed the flock. It's extremely dry here, and we keep missing the rains, but something about seeing those turkeys reminded me there is still hope here, and I'm so fortunate to get to see these animals in their natural habitat. If these birds all turn on me though, you all are invited over for Thanksgiving.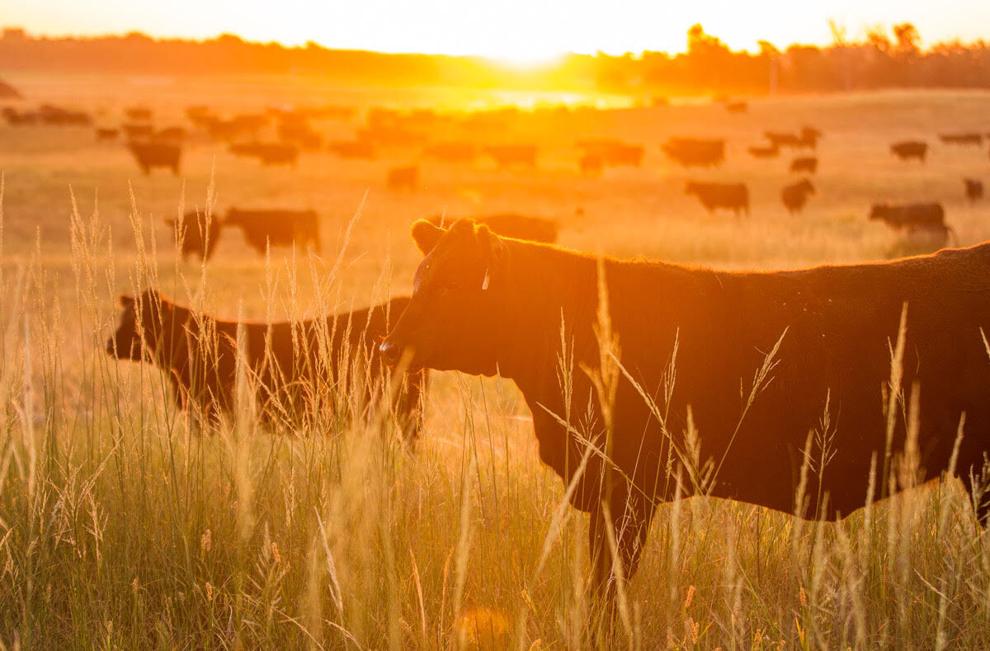 We weaned calves the last two weeks. I like to consider this time of year calf college. We fence line wean, meaning the calves go to one pen and their moms go to the pen right next door. It's kind of like when your parents drop you off at college for the first time and you both spend the next few days a little out of kilter but still close. The calves have access to clean water, and the same vitamin and mineral program that their moms have been on all summer to keep their immune system strong, and they also have a full-service cafeteria that primarily serves ground hay and distillers.
When I was in college the cafeteria and I got along just fine. Ice cream for every meal? You bet. Luckily, the calves don't gorge themselves at the bunk like I did at the ice cream machine, but from time to time they do find themselves among the wrong crowd, in a pen they shouldn't be in.
I decided to get involved with the Teammates program at an area school, and this semester I was matched. Once a week I have been meeting with my mentee at school. When I signed up I thought maybe I could help someone else, but as it turns out, it's helping me the most. The most important thing I think you can give someone is your time and full attention. Being able to see and listen to the world from such bright, innocent eyes has given me this sense of purpose and accountability, and honestly a true break from the adult world. Even if it's only for an hour or so each week, I've got to tell you it's one of the most valuable hours of my week.
Speaking of time, it has a way of flying, and on Saturday Jason and I celebrated our six-year wedding anniversary. It doesn't seem like six years is possible. I remember our wedding like it was yesterday, and the verse we chose for our vows was Ruth 1:16. "Where you go, I will go, and where you stay, I will stay. Your people will be my people, and your God will be my God." At the time we said those, there's no way I would've known where life would take us in six years.
In the last year I have repeated that verse over and over again in my mind and sometimes out loud, and there's been times that I've cursed it, too. I now know there was a reason that verse stood out in our hearts, and I've ruminated on it over and over.
I'd be lying if I told you marriage is always easy, and this last year for us has really been the hardest. Moving to a brand new place that is a little more isolated, the long days, the financial fears, and the endless dedication it takes to keep crops and animals alive has worn on me. I don't like to write about these hard parts because I know you all feel them too, and it seems oftentimes like we live and consume more negative things than we ever do positive.
But when I tell you I love this life, I hope you know I mean it, and I have Jason to thank for a lot of it. This last year has changed me in so many ways. I have him to thank for a life that has shown me true peace and a purpose, all in a place I wouldn't have ever dreamed of if we hadn't committed our lives to each other over that one verse. I wouldn't be able to roam so freely through these hills, and love so deeply animals and land that can never tell me they love me back. Every part of life is a season, and I'm so glad I get to see it all and share each one of them with Jason.