Shauna Meyring is adding, "Producer Progress Reporter" for the Midwest Messenger to the list of the many hats she wears managing her self-proclaimed main roll, "chasing kids and cows."
Meyring may best be summed up with words on her resume, "Shauna Meyring is just a, 'farmer's daughter, horse-lovin' country girl, ranching wife, partner mother of three, cancer survivor, overcomer of depression, child of the living God, running without rival and living for His glory!"
It's clear Meyring's faith in God and love for her family and agriculture fuel her everyday life that began while growing up on the dryland prairies of northeastern Colorado near her hometown of New Raymer.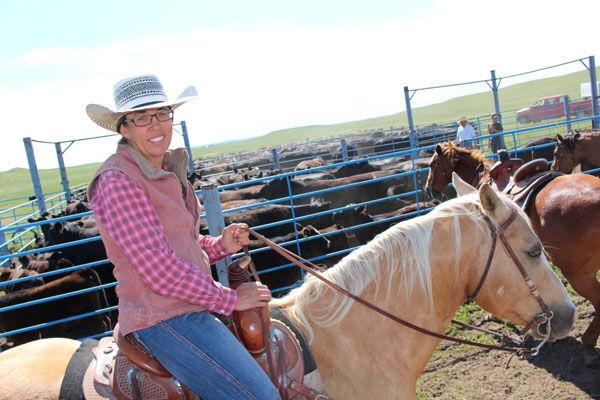 "I grew up with responsibilities on the farm that included early mornings feeding bottle calves, winter evenings pitching hay to calves and long summer days in the wheat field," she said. "My love for agriculture was founded on the farm, but my love for ag communications was developed through my high school FFA program."
Meyring developed many of her communication skills evaluating livestock and traveling the country through her involvement in collegiate livestock judging teams. After graduating from Colorado State University with double majors in agriculture economics and animal science, she and her husband, Jay, moved to the family ranch northeast of Alliance, Nebraska.
The ranch sits on the edge of the Nebraska Sandhills where Box Butte, Sheridan and Dawes counties meet. She and Jay became partners in Meyring Cattle Co. with his parents, Jerry, and Nancy. The ranch consists of a cow-calf operation, running yearlings on grass, finishing out fats in a small feed yard, haying and crop production off of irrigated pivots, and seedstock production where Sim/Angus bulls are marketed through Powerline Genetics.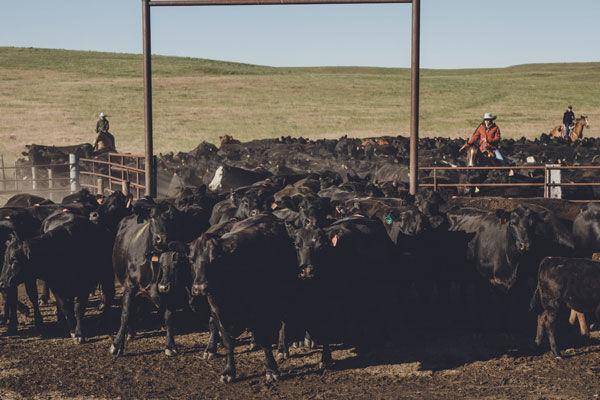 Meyring thoroughly enjoys life on the ranch and serves where she is most needed. She can often be found with her kids – Jayce, 17, Jayda, 16, and Seth, 14 – moving cows, delivering supplements to cows, or driving truck during harvest. She's often on the road to follow kids in their school and 4-H activities, on the road checking cows or hitting highways to go to bull sales.
"I am passionate about teaching this way of life to the next generation," Meyring said. "I am excited to serve as one of the Producer Progress Reporters for the Midwest Messenger because I am a believer in advocating for agriculture and our way of life.
"I also believe that we can all learn from one another in this business by sharing thoughts and ideas," she said. "I am pleased to be a voice from western Nebraska."