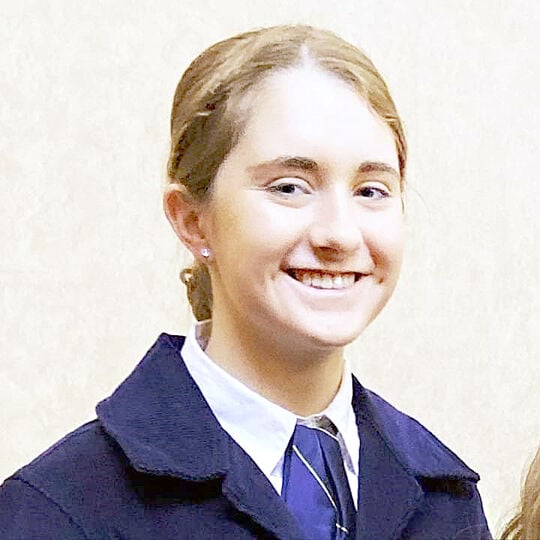 Hello everyone! I hope 2021 is off to a good start for all of you. For me, it's a little strange because I get to start it by ending my time as a Midwest Messenger reporter.
I've really enjoyed my time writing these articles, and I've learned a lot about journalism and agriculture through this experience. I'd like to thank everyone who took the time to read these articles and for your words of encouragement.
It was sometimes hard to find the time to write them all, but every time someone told me or my dad that they enjoyed reading my articles made it worth it. I'm grateful for the opportunity that I've had to share my works with so many people, and even more so for the support you've all shown me.
I'd especially like to thank Blaine Hoatson for introducing me to the Midwest Messenger while I was working for him this summer and giving me the chance to do all this.
On to the actual article. I've been on Christmas break since I last wrote, and there hasn't been much to do with FFA or our cattle. For the most part, I've been caking them, putting out salt and mineral and checking water in the afternoons while my dad has been at work. When it snowed, I also had to unroll hay for them because the cornstalks were covered.
Things have been going well, and I've really enjoyed playing a larger role in our operation over the winter. Currently the pairs are still on the cornstalks we first moved them to, but in a few weeks we'll be shifting them over to an adjacent pivot where they'll stay until March.
On the horse side of things, we haven't been to any barrel races lately but I plan to go to McCook later this month. I'm still running Orion, my project horse from the start of the winter, and now I'm starting to work with my No. 1 horse again. He came up lame earlier this winter, so he's had some time off. Now that he's been feeling better, I've been roping on and conditioning him for the spring rodeo season, which starts in April.
That's about all I have for this report. Once again, I'd like to thank you all for supporting me and reading all of these articles. It's been a lot of fun, and I can't wait for more opportunities like this.
I hope the new year brings all of you joy and success. Farewell, and best of luck!