Stacie Turnbull still gets goosebumps about the portion of the FFA Creed that states, "I believe in the future of agriculture."
Every day in her role as the Nebraska state director of agricultural education, Turnbull strives to work hard to display this belief in her words and actions.
"When I was in high school at North Bend, it blew my mind at the first National FFA Convention that agriculture was so vast," Stacie said. "I thought it was just corn and pigs – but they talked about everything from greenhouse production to beekeeping. At that point, I knew I was going to go to college and study ag journalism and ag education. I wanted everyone to know how big agriculture truly is."
Stacie's initial "ag education" was spending nearly every weekend on her grandparents' farm. "I loved every minute of being with my grandparents," she said.
They raised broiler chickens, hog and cattle. She would wash the farrowing and finishing barns, mow and herded chickens.
After high school, Stacie headed to the University of Nebraska -Lincoln. She married Clint in 1997, who started his career as an agronomist under the mentorship of Tom Hoegemeyer of Hoegemeyer Hybrids. This is also when Turnbull started her ag teaching career at Scribner-Snyder for three years.
Hoegemeyer inspired her husband to continue improving crop production, and the couple both decided they wanted to pursue more education. That's when they headed to Iowa State University.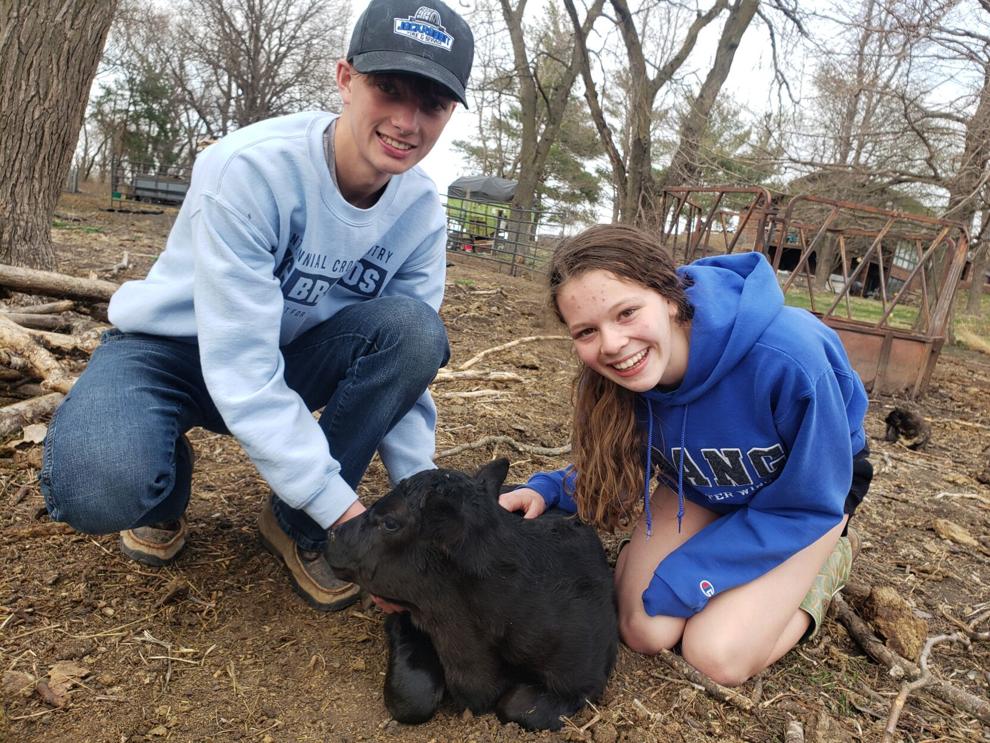 This was a busy, growing time for the family. Their oldest daughter, Rebekah, was 3 at the time, and she would sit in college classes with her mom. When it was time for her to head to kindergarten, she was nervous because she thought she would get loads of homework like her mom.
"When she started kindergarten, she came back home and said, 'This is easy,'" her mom said.
Clint was deployed to Iraq and Kuwait for 18 months in the middle of working on his masters degree. While deployed, the family adopted two kids – Zach and Bryce.
"My parents had been foster parents, so it was a natural fit. Once we got our first foster child, Clint was sold, too," Stacie said.
Stacie completed her masters while Clint was deployed and later earned her Ph.D. in ag education. Clint eventually got his Ph.D. in plant breeding.
Another child was born, Clinton, right before the family left Iowa. The next stop was Canton, South Dakota, where Stacie taught ag education at Alcester-Hudson. Baby Josephine was the final child to join the Turnbull family there.
One of Clint's old high school friends was Edwin Heinze in York County. The family worked out a deal with his to start a cowherd project for the kids. Their daughter Rebekah bought a calf of her own that died not long after.
"This was her introduction to how agriculture can really be," Stacie said.
The cowherd has been hands-on for the Turnbull kids. They figured out the rations and picked out genetics. They showed at the county fair every year and sometimes at the State Fair. And they continue to butcher the livestock and sell the meat directly to consumers.
The Turnbulls have always had a deep desire to provide real-life agricultural experiences for their children. These frontline experiences travel with them as they grow into adulthood.
In 2010, the Turnbull family moved to York County where Clint started working for Monsanto and Stacie did some consulting work for the University of Nebraska-Lincoln. She also taught agricultural courses for five years at York University in York, Nebraska.
Then her dream job opened up and she began serving as the state director of agricultural education.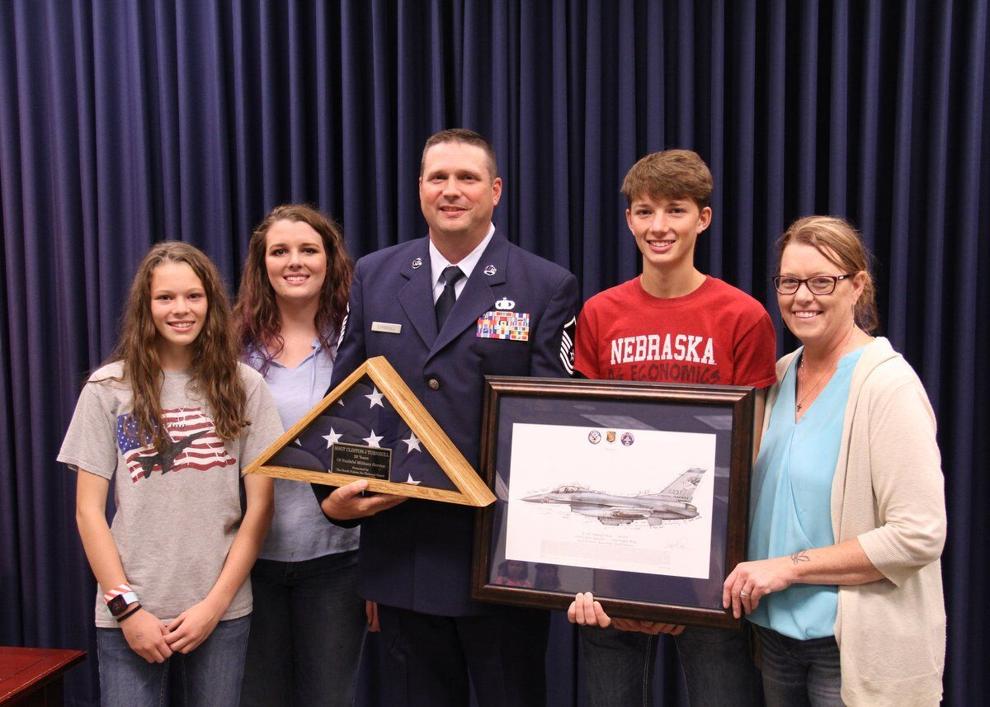 "My role is to support teachers. That is the goal," she said. "They are working their tails off, and my job is to help find curriculum, professional development and funding for them."
She greatly appreciates the support ag education receives from ag business, the relationships with community colleges, and other colleges that help offer pre-service trainings and other educator resources, she said. She also credits the many individuals who support teachers on a local level and through Nebraska FFA Alumni and the Nebraska FFA Foundation.
Nebraska has 248 agricultural educators in formal secondary programs. There are also a lot of other types of agricultural education taking place, including at tribal schools, after school programs, urban programs and cultural gardens.
"There are lots of cool things going on in agricultural education," she said. "Ag education is fun, but it's also challenging to stay current on everything that is going on."
It has also been challenging in some areas for educators after the pandemic. COVID impacted communication and coping skills for some students, she said.
"Teachers are required to do so much and there is a lot more pressure on them than ever before," Stacie said. "Educators wear a lot of hats during the day, from making sure students are alert in class to the mental health needs that are on the rise."
She told the story of a teacher she knows who left the profession. A year later, Stacie said she could tell she missed the classroom, but she told her she felt more respected one year in her current position than 12 years in the classroom.
"That is not OK," Stacie said.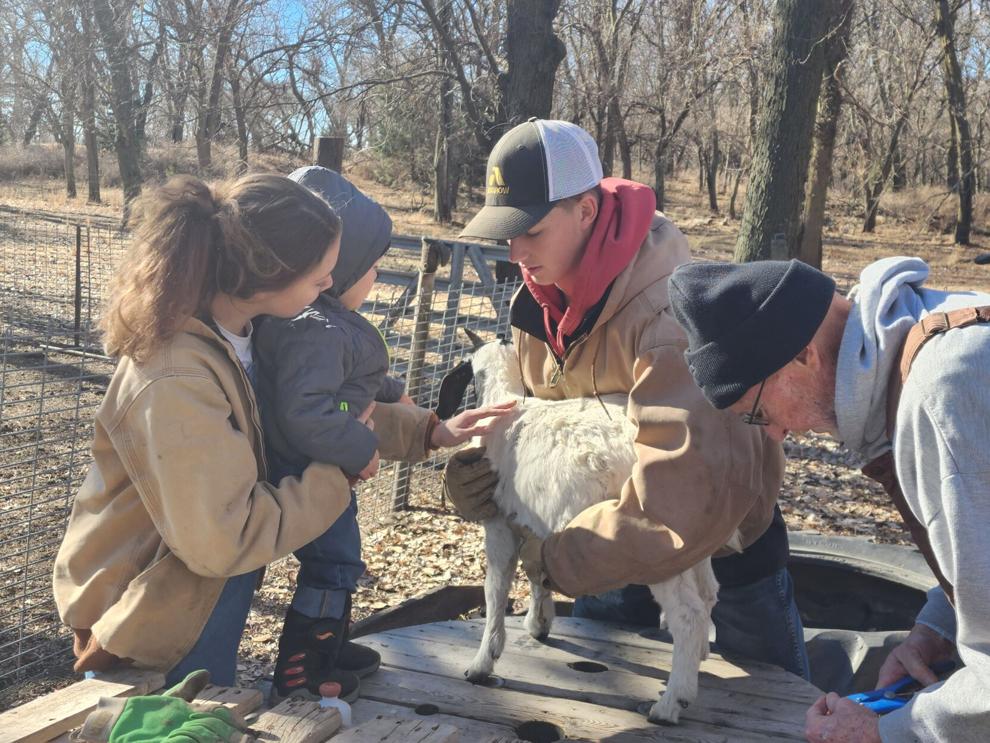 She's continually working to improve. What gives her the most hope, she said, is the diversity students and teachers are exposed to through ag education programs and FFA.
Programs are growing in eastern Nebraska, including at the Bryan High School FFA program in Omaha. Those students are as passionate about being involved with agriculture as much as students from Ogallala, she said.
Students from a broad background are very interested in how to address food security issues, she said. There are a lot of food deserts in Nebraska, in both remote rural areas and in the middle of cities. Ag programs are addressing that, too.
In Litchfield, Nebraska, much of the food served in the school cafeteria is grown in the greenhouse they have at school. In Burwell, they grew kale on vertical towers and ate some fresh off the tower and processed some into kale chips.
Omaha Bryan High School has started a pen pal program between urban ag students and peers across Nebraska. They were able to get together at the State FFA Convention. Stacie said it was a great experience for them.
"It's so important to recognize the diversity across the state of Nebraska, not only color and nationality, but also economic, the crops growing, and the variety of livestock and other ag products grown and produced," she said.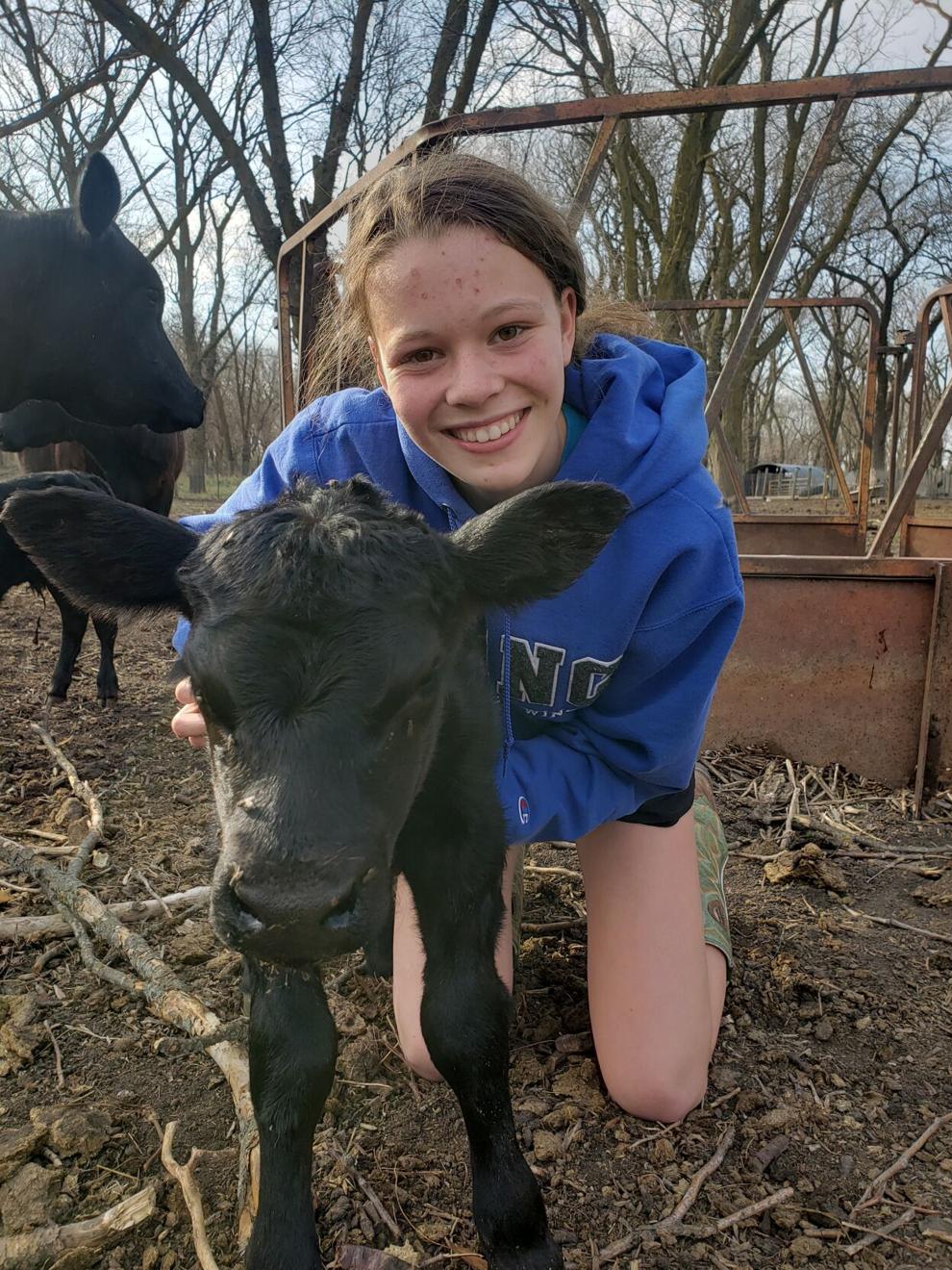 Goats are one example. There are show goats but also a growth in goats for meat production because there are new markets growing for these types of products, due to the ethnic diversity in the state, she said.
Regardless of the backgrounds of both students and teachers, it's all about bringing agricultural education full circle, Stacie said.
Her son Clinton, for example, takes an animal science class and gets excited about genetics and feed rations, she said. He takes that information and uses it to raise livestock in his Supervised Agricultural Experience (SAE). He furthers the experience by testing his skills in FFA competitions, such as agribusiness and livestock judging.
"Each of these aspects – the classroom learning, a students' SAE, and leadership development through FFA – tie together, ideally with people in the community interacting with and supporting these students along the way," Stacie said.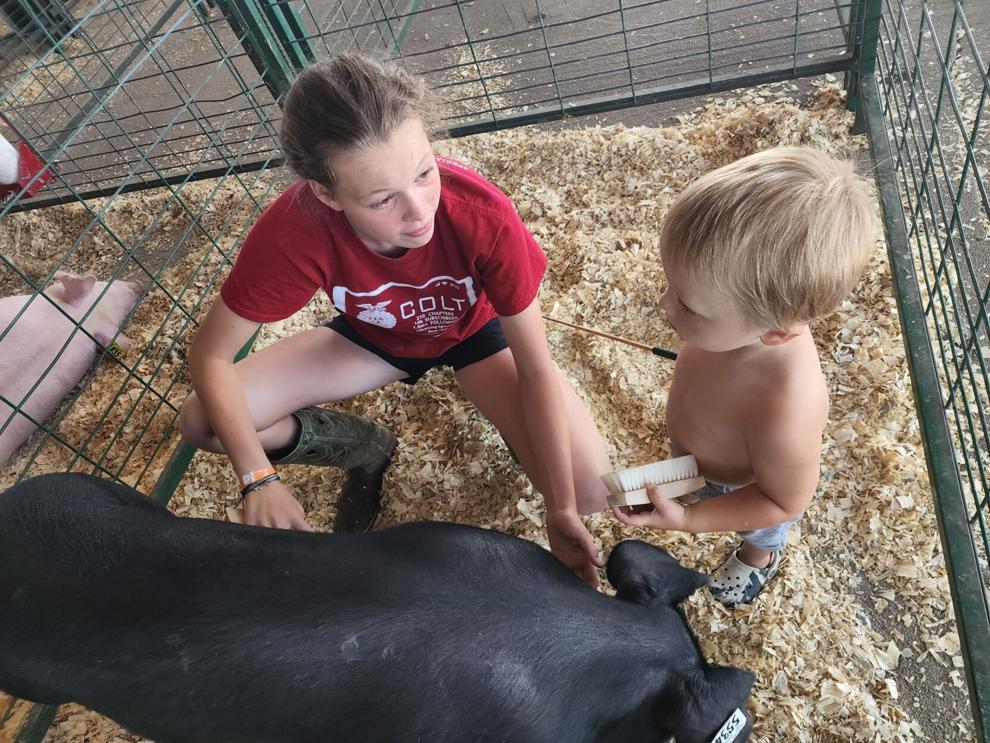 "FFA is really all about leadership development – and we are developing tomorrow's leaders in agriculture and in the State of Nebraska," she went on. "It's all about that three-circle model – ag education in the classroom, supervised ag experiences and FFA."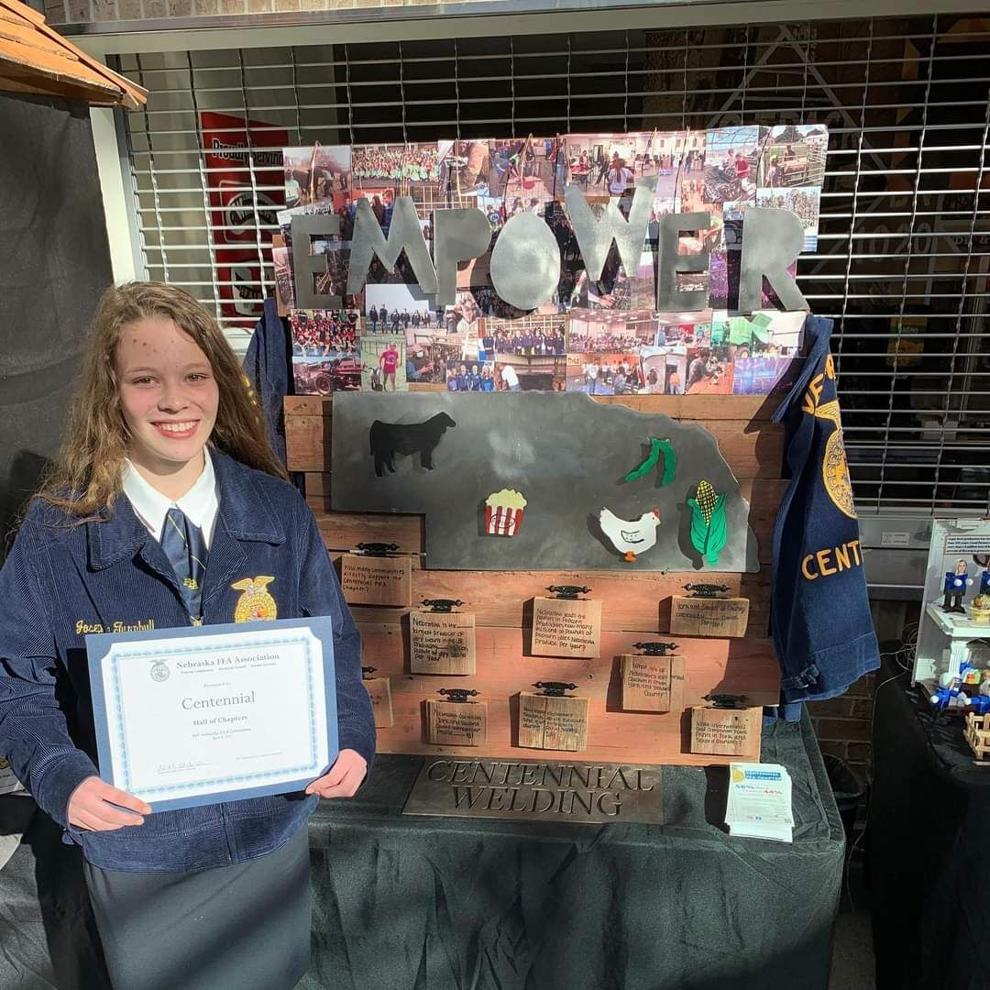 There are 15,000 students in Nebraska going through 209 traditional ag programs. There are also unique programs like those with the zoos in Lincoln and Omaha where students learn animal science.
Tribal schools are also leading the way in ag education opportunities, she said. Members of the Omaha Nation are growing food by hand, taking food home to eat and selling food at farmers markets.
"Programs like these are helping the larger community greatly," Stacie said.
He hopes communities support their teachers in return.
"They are great people who know their community, their students, their content, and care deeply about their students," she said. "We need to let them do their jobs."
It's all about keeping communication alive and always challenging the ag industry to do better while everyone continues learning along the way, she said.
"The public doesn't always know the farmer," she said. "We need to be able to advocate for ourselves and share our stories."