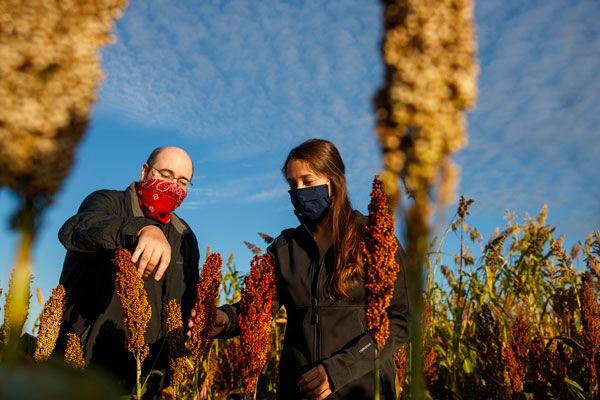 Agriculture is a big reason why Nebraska's economy is thriving. The industry accounts for 34% of business sales, 22% of the gross state product and nearly a quarter of the state's jobs, according to a report released by University of Nebraska-Lincoln researchers Oct. 1.
During a webinar announcing the analysis, researchers praised the resiliency of Nebraska farmers and ranchers, especially in years when farm and ranch incomes are low. That's when other areas of agriculture including ag-related manufacturing, transportation and wholesaling and agri-tourism still showed amazing strength, they said.
Ag economists Brad Lubben and Jeffrey Stokes authored the report, along with Eric Thompson of the university's Bureau for Business Research. The 48-page report called The 2017 Economic Impact of the Nebraska Agricultural Production Complex was released by university's department of agricultural economics.
The researchers used 2017 data because it was the year of the most recent Census of Agriculture, conducted every five years by the U.S. Department of Agriculture. That was also a challenging year for the farm and ranch industries, and the lowest-income year for farmers and ranchers in the decade.
Despite the rough year, about one-fourth of Nebraska's economy was still linked to the $81.8 billion agricultural production complex, which was 34% of the state's total output.
More recently, upheaval with international trade deals and COVID-19 have impacted agriculture. Lubben acknowledged the trade conflict has hurt export demand substantially, particularly U.S. exports to China.
"However, it should be noted that the lost U.S. exports to China were at least partially offset by increased U.S. exports to other markets as cargoes were displaced," said Lubben, who serves as director of the university extension risk management education center in the north central region.
He noted that more Brazilian soybeans went to China instead of other markets, but some U.S. soybeans went to other markets to pick up slack not filled by Brazil.
"U.S. and Nebraska farm income actually increased from 2017 through 2019 in spite of the trade conflict due to some general market price recovery along with substantial trade assistance," he added.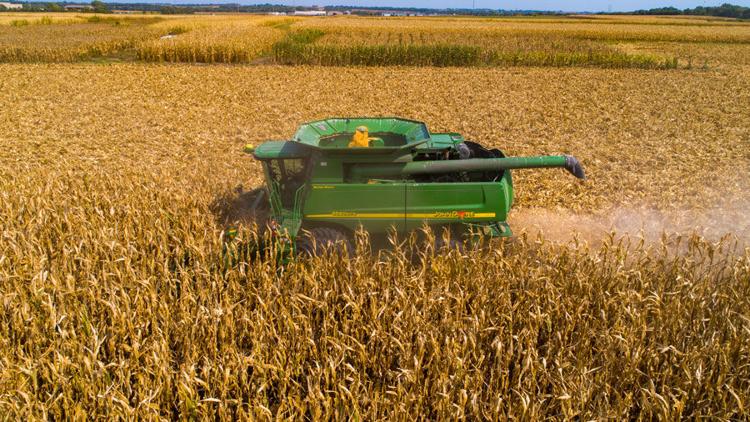 Thompson doesn't believe the status would look much different after new trade deals.
"I think 2017 was a year with commodity prices on the lower end – a little lower than we'll see in a typical year – but I think commodity prices going forward would look close to 2017 than earlier in the decade," said Thompson, who is director of the university's bureau of business research.
They did not study the impact that the trade deal would have, he pointed out, noting that there's some uncertainty about how much of the trade deal would ultimately be implemented.
"If you require a single country to purchase a certain amount of products, you may find you could lose competitors," Thompson said.
Even with 2017's low commodity prices, producers still hired workers and bought and repaired equipment, solidifying Nebraska's strong agricultural production complex. Lubben attributed that to farmers and ranchers typically making investment decisions based on long-term trends, rather than on a single good or bad season.
Meanwhile, the COVID-19 pandemic had dramatic effects on market prices and supply chains in the first six months of the year. However, markets have generally rebounded. Prices for commodities have rebounded as trade agreements materialize as more exports, particularly in the recent rapid pace of agricultural sales to China. That would translate into higher U.S. and Nebraska farm incomes, Lubben said.
He was conservative in his forecast for how improved farm incomes will impact other ag-related businesses.
"The ag manufacturing, processing, and services sector is driven more by production volume than by ag commodity prices, so those numbers representing more than half of the estimated impact, would likely not adjust too much," Lubben said.
Like many other Midwestern states, agriculture plays a big role in the economy. Nebraska ranked third in terms of ag share of the economy, based on data from the U.S. Bureau of Economic Analysis.
"This report by the University of Nebraska detailing the critical role agriculture plays to our state's economy is an important and unbiased illustration of the need for Nebraskans to continue to work together to support our state's largest single industry," said Steve Nelson, President; Nebraska Farm Bureau, in a statement. "The work of our farm and ranch families continue to serve as seeds that subsequently help sprout into jobs in the areas of food processing, ag-based manufacturing, biotechnology, and transportation."