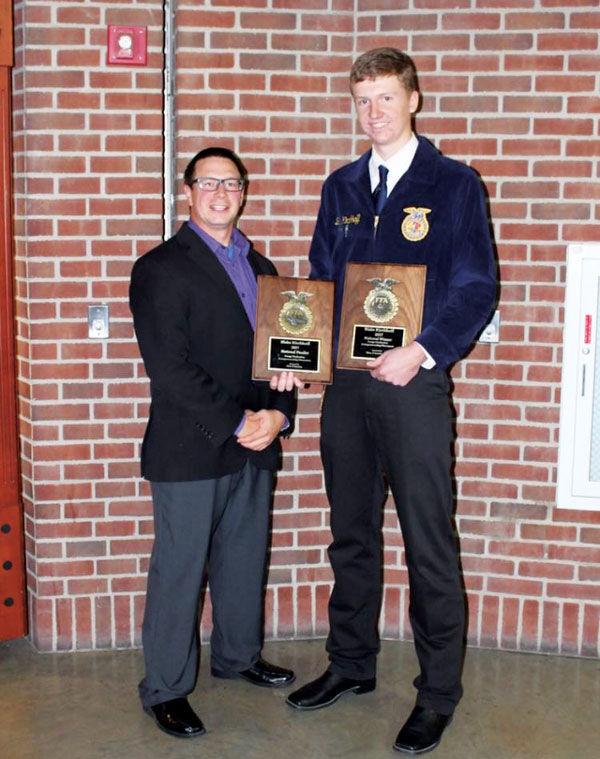 Each year the National FFA recognizes members who have reached the pinnacle in the organization with the American Star award. According to the criteria stated by the FFA, these members have gone above and beyond in their attitude, involvement, community service and supervised agricultural experience.
Blake Kirchhoff of Hardy, Nebraska, is one of those stellar achievers. He is one of 16 overall finalists and one of four finalist who will be competing in the agribusiness category.
The American Star in Agribusiness is awarded to the FFA member with the top non-production agribusiness supervised agricultural experience in the nation. The member must also demonstrate outstanding achievement, active FFA participation and an exemplary scholastic record.
His Star Project — agribusiness Supervised Agricultural Experience — was a custom haying operation.
"I started with a custom small square bale business," Kirchhoff said. "I progressed to round bales; then established a hay brokerage. At the end, I was also offering an alfalfa growing service."
A fourth generation farmer, Kirchoff has been involved with FFA activities since junior high. He officially joined the group as a freshman in high school. He was chapter president his senior year.
Now a senior at Kansas State University, Kirchhoff said it is difficult to emphasize just how important his FFA experience has been.
"It's indescribable how much of an impact FFA has had on me," he said. "The stuff I'm doing now all stems from FFA."
He said the FFA agronomy Career Development Events showed him the possibilities in agribusiness and has shaped his path.
"When I graduated high school I was into crop production," Kirchoff said. "That's what drew me into agronomy and ultimately into precision ag options."
A member of the K-State crop team, he has been participating in crop judging. In fact, the team travelled to Australia for a competition last fall and placed first in crop judging. The Wildcats also went to the national contests in Kansas City and Chicago — placing first in both to earn the national championship. Kirchhoff placed first individually, overall.
"I enjoy doing site-specific projects like finding ways to save on input costs," he said. "That's something I'll be able to take back to my family farm."
A panel of judges will interview the Star Award finalists and select one winner from each award category for the 93rd National FFA Convention and Expo, which will be held virtually this fall. The four winners will be announced during the convention.