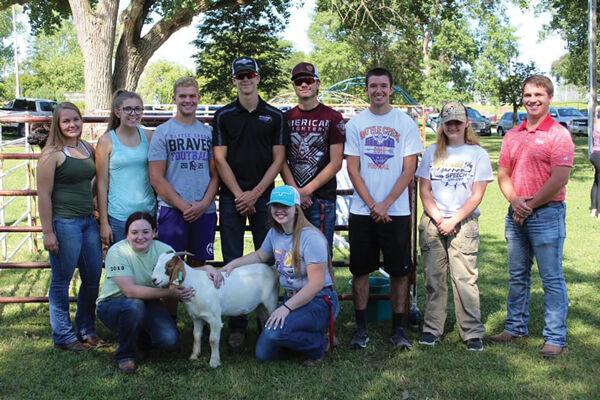 FFA welcomes another new chapter into District No. 4 in Nebraska this year. Battle Creek in Madison County has a brand new FFA chapter.
"The school board and members of the community decided it was time to have an FFA chapter again," said first-year ag teacher and newly minted FFA advisor Billy O'Brien. "They had one decades ago."
The new group has 42 students enrolled. That includes eight junior high students. All of the high school students ordered their jackets at the end of September. The chapter held a July kickoff with parents, alumni, students and staff.
"People in the community have been very generous," O'Brien said. "It's nice to come to a community where people really want to support your program."
One of the major supporters of the program is Farmer's Pride of Battle Creek. The local business pledged $25,000 to chapter, he said.
O'Brien is a graduate of Northeast Community College and the University of Nebraska-Lincoln. A former FFA member, he hopes to establish an FFA alumni group, as well. The plan is to work towards that goal after harvest, he said.
Right now, the students are learning about FFA in general. They are also getting a working knowledge of parliamentary procedure, which is used at meetings. The opening ceremony process is next, O'Brien said.
They club is also planning fundraising activities for their fledgling chapter. The annual fruit sales will take place in November, O'Brien said. But, funds will be needed for activities prior to that. To help, Battle Creek FFA President Rebecca Arkfeld is raffling off a hog she raised.
At this time, the students are practicing land judging, O'Brien said. Some of them are also conducting exploratory Supervised Agricultural Experiences. They will be participating in leadership development events in December, he said.
"We hope to get some students to attend state and national conventions," O'Brien said. "We are getting a level of excitement and some curiosity about the chapter."