Frontier Cooperative has pledged $50,000 to the Nexus capital campaign to build new agriculture facilities at Northeast Community College in Norfolk.
"Frontier Cooperative is proud to support ag education and the next generation of future ag leaders," said Jeremy Wilhelm, CEO of Frontier Cooperative in a news release Oct. 15.
The company, headquartered in Lincoln, has hired many interns and employees who have come through the Northeast program.
"The future success of modern agriculture and rural America will be in the hands of our current students," Wilhelm said. "It is important that we are investing in the education of our young people, so they can improve upon the future of agriculture in Nebraska."
Formed by the merger of Frontier Cooperative and Midwest Farmers Cooperative in September 2019, Frontier Cooperative is a full-service, member-owned cooperative operating approximately 55 locations throughout eastern and southeast Nebraska.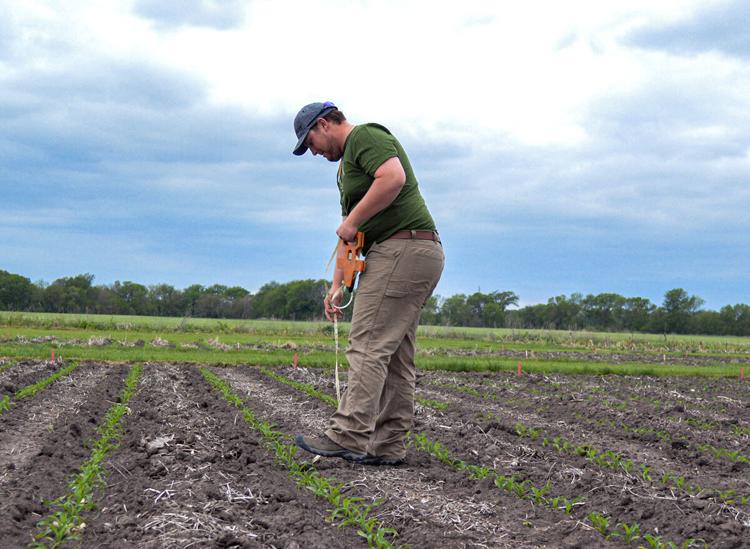 Groundbreaking ceremonies were held Sept. 10 for the project at Northeast, which includes a veterinary technology clinic and classroom located to the west of the Chuck M. Pohlman Ag Complex, and a combined farm operations and large animal handling building and a feedlot, located north of the Pohlman Ag Complex on the Acklie Family College Farm. Construction began in April and the facilities should be ready for students by Fall 2021.
"Frontier's contribution will help provide state-of-the-art learning facilities for agriculture students at Northeast," said Dr Tracy Kruse, associate vice president of development and external affairs and executive director of the Northeast Foundation. "Northeast already has a nationally-recognized ag program and these new facilities will help our instructors further strengthen that program, providing our students with training in the latest technology and best practices."
Funding for the agriculture facilities will come from the College's commitment of $10 million, as well as external fundraising to fill the gap. With a total project cost of $22.3 million, Northeast has raised enough funds to begin construction; however, fundraising for the Nexus campaign will continue, as additional funding is needed for equipment, technology and furnishings.
Students and ag-related clubs are competing to sell animal silhouettes that will be engraved with the purchaser's name and displayed on a farm-scape plaque in one of the new buildings. For more information, text "animal" to 402-383-3276 or visit the website agwaternexus.com. Online donations may also be made through agwaternexus.com. Checks may be mailed to Nexus Campaign, Northeast Community College Foundation, P.O. Box 469, Norfolk, NE 68702-0469.