When looking for improvements to his family's farming operation, Taylor Nelson seeks solutions that will lead to greater efficiency.
In that search, he's embraced technology and how it can help get work done faster, better and with fewer workers.
"It's about having a mindset that embraces change. Not every problem will be solved with technology, but a lot of them will. It's got to be a willingness to learn and adapt to change," said Nelson, a fifth-generation farmer who operates Nelson Farms with his father, Doug.
That willingness to seek improvement is one reason Nelson was recently named one of America's Best Young Farmers and Ranchers, an honor given annually to five farmers nationwide by DTN/Progressive Farmer magazine. The award recognizes the next generation of ag producers who demonstrate business innovation, betterment of agriculture and community improvement.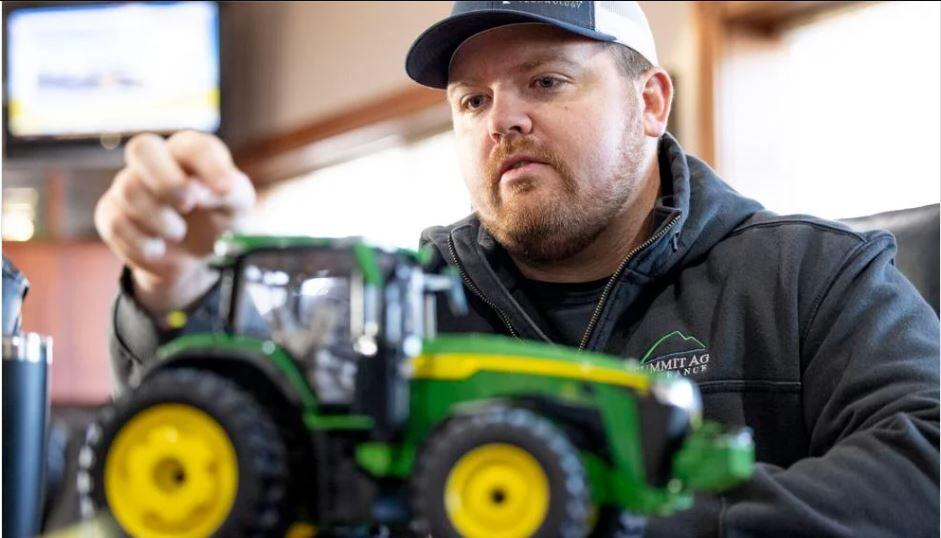 "You work hard and do the best you can. To be recognized nationwide is an honor," the 32-year-old Nelson said. "It's not just a credit to me, but also a credit to the generations before."
Nelson Farms grows corn and soybeans on 9,000 acres in Dakota, Dixon and Thurston counties. Look inside the farm's machine shed in rural Jackson, and you'll see John Deere tractors and farm equipment similar to what others use. Nelson is helping John Deere take the next step forward, serving as a spokesman for the manufacturer's autonomous tractor technology.
John Deere engineers have spent hours at Nelson Farms testing one of the tractors, which through GPS and other technology, operates remotely without a driver and performs fall tillage while Nelson is in the combine harvesting crops in other fields. Autonomous tractors ultimately will be programmed to perform other jobs, allowing farmers to do two or more tasks at once, saving them time and the need to find as many capable hired hands in a tight labor market. Nelson foresees a day when autonomous grain carts will aid harvest.
"We're always looking for what's a better way to do something, a more efficient way," he said.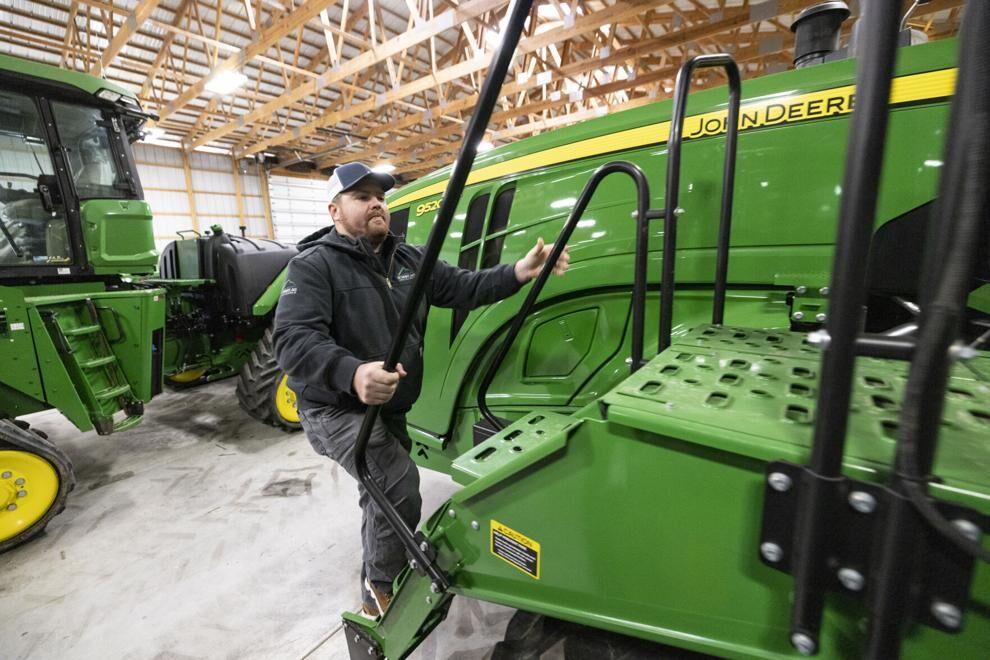 Nelson met the Progressive Farmer editor a year ago at a John Deere symposium and was interviewed about his relationship with the tractor manufacturer. That interview led Nelson to apply for the Young Farmer award, something he'd seen featured in the magazine over the years. He submitted his application, highlighting his farm's quest for efficiency and also his community involvement.
He was notified in May or June that he'd been named one of the award recipients, and magazine staffers came to the farm for an interview, photos and video. They returned for another round of interviews and photos at harvest time before announcing the recipients in November. Nelson and the other four honorees were recognized at an awards program in Nashville.
Nelson wanted to farm since he was a boy. The cost of getting into agriculture after he graduated from college was steep, so he started Jackson Express, a convenience store and fuel center, in 2012. Before selling the business in 2020, he'd learned how to build and manage a business and employees, helpful skills for full-time farming. He's relied upon his familiarity with technology to implement changes he hopes will make Nelson Farms more efficient and increase production.
Along the way, he and other farmers his age helped re-establish the Northeast Nebraska Corn Growers Association, through which they launched the Growing Potential Ag Youth Festival, an annual event in which up to 300 fifth-graders in a six-county area spend a day in hands-on, interactive activities that teach them about agriculture and introduce them to career opportunities.
"I've taken the position of wanting to embrace the future of farming and future of agriculture," Nelson said.
A young farmer hoping to plant the seeds of agricultural possibilities in the minds of the next generation.