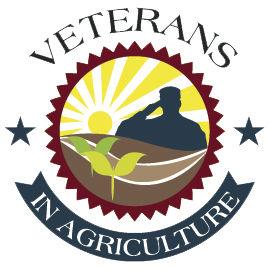 Patriotic Productions of Omaha, Neb., is commemorating the service of United States military veterans and personnel by hosting this year's Nebraska Purple Heart Flight to Washington, D.C.
In addition to numerous Purple Heart recipients, the Flight of Honor manifest also includes several Gold Star families —children and mothers who lost a loved one in Iraq, Afghanistan, Vietnam and Korea, as well as parents whose children were killed in action in Iraq and Afghanistan and buried at Section 60 in Arlington. Nearly 130 veterans and Gold Star family members will be recognized during this year's Purple Heart Honor Flight.
Honorees will spend Friday, May 24, visiting the military monuments and memorials in Washington, D.C. before returning home to a grand celebration in their honor in downtown Omaha.
The Welcome Home Celebration kicks off at 9 p.m. May 24 with a veteran's parade. Hosted by the Durham Museum, the parade will begin at 10th and Jackson streets and flow south toward the Museum. Rep. Don Bacon, Gov. Pete Ricketts and first lady Susanne Shore, Mayor Jean Stothert, and the Millard Legion Post #374 Color Guard will lead the parade in honor of the veterans and Gold Star family members, who will be escorted on trolleys down the parade route.
The parade sights will also include the Omaha Police Department Mounted Patrol, Omaha Police Department Honor Guard, Omaha Fire Department Honor Guard, Omaha Police Department Pipe and Drum Corps, classic cars, motorcycles and horses.
Bill and Evonne Williams, founders of Patriotic Productions, encourage everyone to attend the parade to help honor these veterans during "an evening of celebration and patriotism", reminiscent of the welcome home gatherings for veterans of the past, who arrived home by train. Event-goers are invited to tailgate on the parade route, or visit food trucks and restaurants in the area while they wait to cheer on the returning Purple Heart veterans. Attendees can also enter the Durham Museum as space permits, or line the streets while watching the parade.
The public is also invited to attend a pre-flight dinner in recognition of the honored veterans, beginning at 6 p.m. Thursday, May 23 at Embassy Suites in La Vista, Neb.
The honorary guest speaker will be SSG Bobby Henline, "The Well-Done Comedian", and Gov. Pete Ricketts is also scheduled to speak. Hal Daub, a U.S. Army veteran, former U.S. representative, Omaha mayor and University of Nebraska regent, will serve as the master of ceremonies.
To purchase tickets to the pre-flight dinner, read more about guest speaker Bobby Henline, or get more information on the flight itinerary, visit www.patrioticproductions.org and click on "Veterans Flights" on the homepage.
Katy Moore can be reached at katy.moore@lee.net.