Tilting massive antlers, an elk calls out with an eerie screech that slices through the hazy stillness of dawn.
Not to be outdone, another elk trumpets a short distance away. Their bugling ends in a hiccupped chuckle, and then silence settles once again over the morning, broken only by the gentle swishing of tall grass as they roam.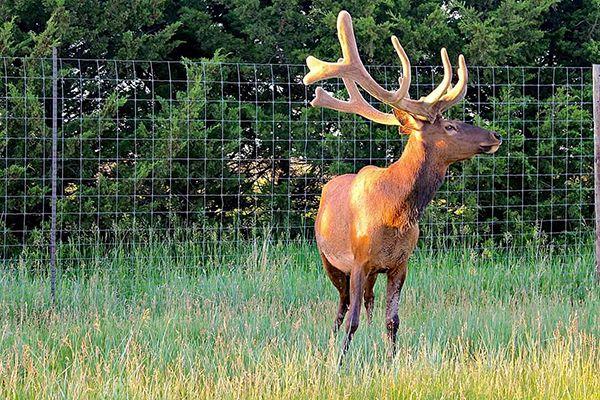 Welcome to the wilds of northern Nebraska, where it's just another day at Heartland Elk Guest Ranch.
"We love to watch (the elk) in the summer," Brenda Hamilton began. "The mommas and babies will talk to each other like crazy on the way to the water, and the little ones play and run around.
"It's definitely not your normal ranch operation."
Brenda and her husband Shane are the management team behind Heartland Elk Guest Ranch, which is settled at the top of a timbered canyon abutting the southern side of the Niobrara River in Valentine, Neb. For six years, the Hamiltons have welcomed people from across the country to the ranch, where business is banned and relaxed entertainment is the only item on the agenda.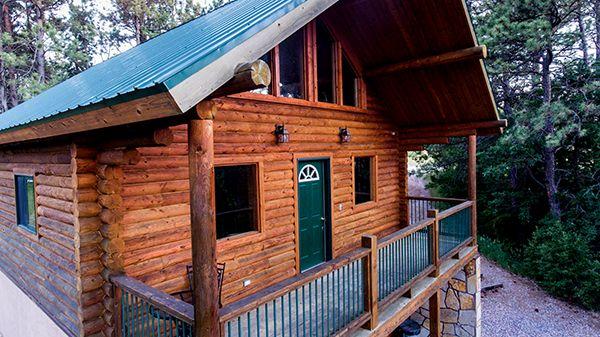 The people
A native of Plainview, Neb., Shane has long had a passion for animals and the outdoors.
During his early years, Shane observed the inner workings of his grandfather's farm near Creighton, Neb. He was heavily involved in FFA, raising rabbits in a "grow your own ag business" project, and even managed his own lawn-mowing service.
Later earning his degree in biology and wildlife management, he worked in the Nebraska Game and Parks Department and the Natural Resource District before the marvels of Heartland Elk Guest Ranch drew him like a siren's call.
It took very little persuading for Brenda to jump onboard, as well — the Douglas, Wyo. native was already working at the elk ranch for its previous owners, utilizing her degree in hospitality to assist them with management of the cabins and guests.
"It fit us so well," she said of their decision to lead the ranch as a team. "Between our degrees, and we have two little boys, so it gave us the opportunity to be home with them."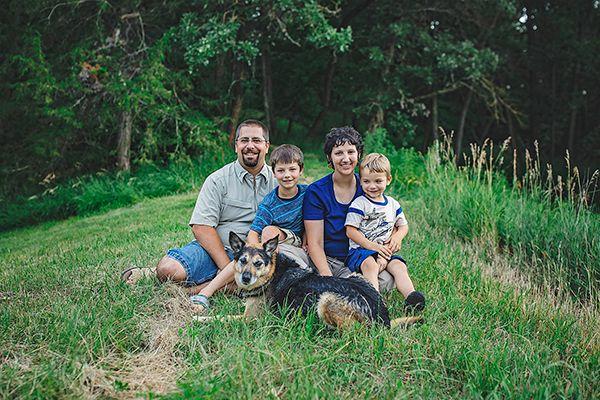 Not missing a beat, Shane picked up where his wife left off, a note of excitement in his voice.
"To be able to have an opportunity to spent time on a 1,500-acre ranch, with fish ponds, canyons and trees, hiking, hunting, fishing — it has it all right here, it's a peaceful calm place to live," he said. "That's the kind of lifestyle we wanted to live."
The ranch
On its sprawling 1,500 acres of land, Heartland Elk Guest Ranch offers the ultimate destination for agri-tourism enthusiasts.
Ranch guests stay in one of the four rustic log cabins on the main site, which is surrounded by tall, lush trees and elk pasture-adjacent.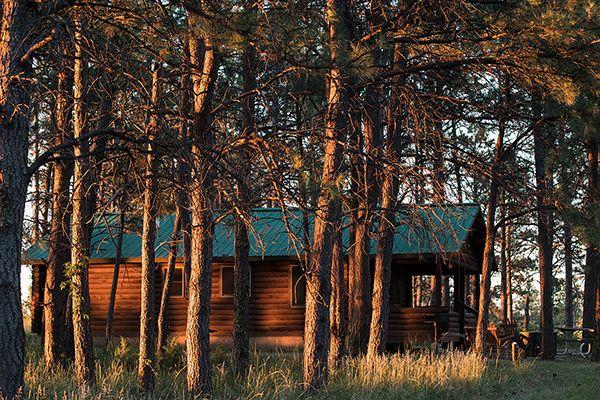 To truly honor the ranch's mission amidst the wilderness, the guest cabins are fully unplugged — no phones, no television, no internet, and due to the remote locale, limited cell service. Guests are challenged to ignore the call of technology, and encouraged to settle in for a quiet, cozy respite from bustling city life or set off for outdoor explorations.
"You have to go outside and enjoy nature, and you see incredible views," Shane said. "When people come here, they're out of their element. They find things to do, and then they love it."
During the day, Shane and Brenda accompany guests along the short jaunt to the elk pastures. Though they can't touch or feed the elk, Shane said people are awed by the sights and sounds as the animals meander their wide swath of acreage, and very eager to try their hand at a bugle or two.
"We can kind of play with (the elk) that way, we take people out as they call and talk back to them," Shane explained. "It's an interesting interaction with the guests. Most people haven't heard it before."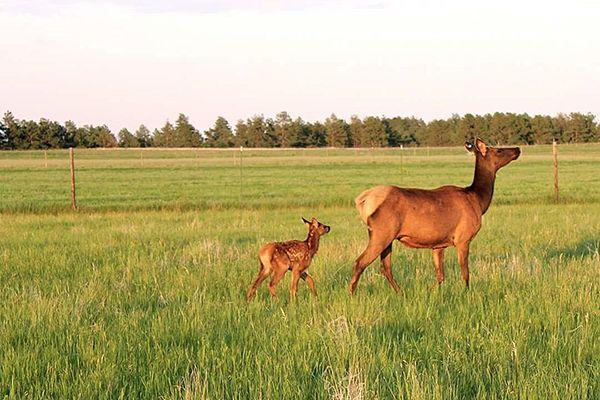 The Hamiltons limit close interactions with the elk to keep them as wild as possible, as the elk are also harvested for meat. They butcher about six cow elk a year, selling the meat to be used exclusively by The Grey Plume restaurant in Omaha, Neb.
Shane added that they've only hosted one bull hunt so far, because the bull population is still young, but that as their herd continues to grow and age, they plan to increase the number of hunts. And the herd is flourishing under Shane's genetic management — he rotates a new breeding bull into the operation every two years to refresh the genetic makeup and maintain their natural characteristics.
Visitors are likely to get a peek at the farming operation on the ranch, as well. About 120 acres is set aside for the elk to graze, and providing them good forage keeps Shane busy year-round.
In addition to native and non-native grasses, Shane has the elk on a strict grazing rotation, swapping between oats and peas, brome and alfalfa, and then rye and turnips. He also closely maintains their water sources, ensuring their wallows are up to snuff, as they are the elks' most efficient weapon against flies.
"There's always something to do, on top of the trouble you come across once in a while," Shane chuckled, remarking that wild elk often venture into the area to challenge the ranch bulls for their cow herd.
He added that a wide array of other animals typically give visitors a bonus exhibition during their stay — they often see turkeys, porcupines, raccoons, deer, and coyotes wander through, even the occasional bobcat or mountain lion. They have such a vast array of birds and foliage in the area, Shane said the ranch often hosts eager birders.
Oh, and Shane just happens to be a beekeeper.
"That's fun, too," Shane said, laughing. "It's definitely an environmental benefit."
Despite all the time spent on crops, livestock, and guest house management — which is solely Brenda's domain — the couple still finds time to give their guests an experience above and beyond all expectations.
"The elk is the biggest fascination, and tourism gets people here, but the river is what draws most," Shane explained. "The public landing (for the river) is just below the elk ranch … so we've kind of got the best of it all. We're able to customize river trips for people … and we have canoes and kayaks, so we help them get on the river and pick them up at the end and take them home.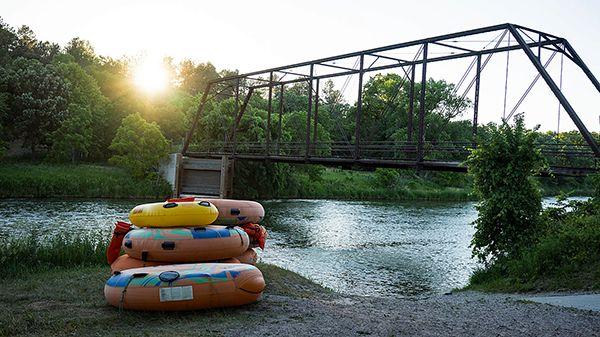 "I think people really enjoy it because we can be so personal with them. It's not just a 'check-in and be gone' — we guide them through tourist activities, and we're not afraid to push them out there to check out places. We're almost hands-off tour guides.
"It's always different, there's so many different things to do. The daily experience of working here is unique."
Katy Moore can be reached at katy.moore@lee.net.