For prospective students about to embark on a major chapter in their lives through the college experience, the whirlwind of the COVID-19 pandemic has limited campus visits to virtual tours online, but university officials believe it will all work out.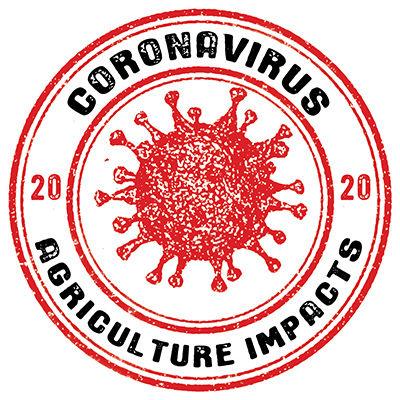 The University of Nebraska-Lincoln (UNL) is offering what they call one-to-one appointments by request only. Otherwise accommodations will be made for those already registered to connect with them virtually.
"Currently, we are asking all students and families to connect with us remotely through one of our online information sessions," UNL spokesperson Leslie B. Reed said. 
The school has canceled in-person visits for the foreseeable future, and new student enrollment will be done remotely.
At another large regional university, officials say the virtual visits are not that big a deal for incoming students.
"This generation is so used to getting their information online anyway. We've moved everything to virtual visits, and we have a lot more resources online than before," said Jeff Morris, spokesman for Kansas State University in Manhattan, Kansas.
The school is still recruiting aggressively, he added. The biggest change comes for current students.
"It's the current students who really miss their friends," Morris said. "They were at spring break and were going to come back. That's bothered them, and that's natural."
Morris hasn't seen any changes in their long-term plans, though. As far as he can tell, they're not switching their majors or opting to stay at school closer to home. K-State has students from Oklahoma, Texas and elsewhere.
School officials are closely tracking the COVID-19 data in the Manhattan, Kansas area. Morris said he feels positive about the fall semester.
"Right now we're assuming we'll be operational for the fall semester, which begins in mid-August," he said.
Officials are predicting the local peak in COVID-19 cases in late April into early June of COVID-19.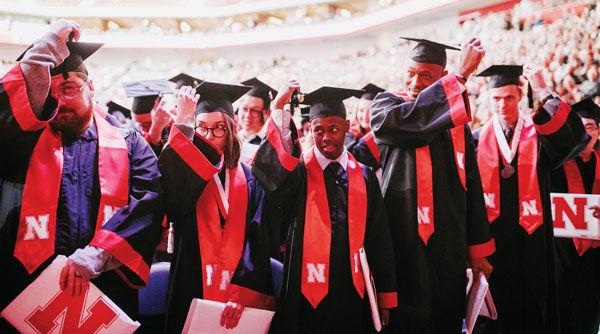 Meanwhile, everyone is hanging on tightly to ride out the pandemic.
"COVID-19 has affected every part of our operation — classrooms, student housing, the student experience, how we teach, how we conduct research," Morris said. "There will be a severe financial impact."
He's pleased to see how faculty and students have adapted. Classes moved online in two weeks' time, and there wasn't a single complaint from staff, he said.
"We need to have a lot of resiliency," Morris said.
At UNL, Reed agreed.
"This devastating situation is impacting all universities on many levels — how we deliver instruction, how our employees are working, and general operations," Reed said. "The full impact of this isn't going to be known until we know when it is going to end."
Meanwhile, another major large event is looming. Graduation ceremonies will see major changes.
K-State's graduation scheduled for May 9, 15 and 16 has been postponed on both the Polytechnic and Manhattan, Kansas campuses to avoid large crowds. The ceremony for spring 2020 graduates will be combined with the December 2020 ceremonies scheduled for Dec. 11 and 12.
"We're working on how to make that special," Morris said. "We know many will have jobs, and can't get back."
He said some colleges at K-State may have graduation ceremonies in a virtual format and a more formal ceremony in December.
UNL is planning an online graduation ceremony May 9.
"Students will have their degrees officially and legally conferred. This will be a place where they can celebrate this milestone, at least virtually," Reed said.
May graduates are also invited to participate in commencement ceremonies in August, December or May of the coming academic year.
The caring behind both universities is strong.
"Academic advising, coaching, and mental health support are included among the services we are offering at UNL via remote access to our students," Reed said.
"I'm most impressed with the strength of the K-State community — how everyone has come together and is doing the best they can for their students," Morris said.
For more information:
g UNL: https://registrar.unl.edu/student/commencement/schedule/
g UNL Prospective students: https://covid19.unl.edu/prospective-students
g Kansas State University: https://www.k-state.edu/covid-19/
g For a Virtual K-State Visit: https://www.k-state.edu/admissions/visit/
Amy Hadachek can be reached at editorial@midwestmessenger.com.