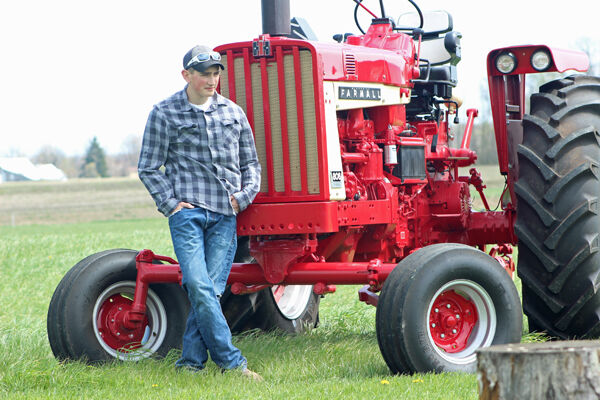 LINCOLN, Neb. — The U.S. Department of Agriculture's (USDA) Natural Resources Conservation Service (NRCS) is partnering with Northeast Community College in Norfolk, Nebraska, and eight other Midwest community colleges to support hands-on student learning about conservation. Community College Alliance for Agriculture Advancement (C2A3) representatives and NRCS recently signed a national memorandum of understanding, agreeing to enhance training and adoption of best practices to improve agricultural productivity and natural resources stewardship.
"This partnership provides the necessary framework to work together on common needs from a national perspective while also providing the flexibility to address local concerns," said Nebraska NRCS State Conservationist Craig Derickson. "The more successful we are, the more likely we are to drive further innovation and adoption of practices and to impact the long-term sustainability of our nation's resources."
The agreement aims to reach not only agriculture students but also the broader community, through events such as field days. NRCS and the member institutions are developing local plans to address regional and statewide challenges and to support student internships and other training opportunities for college faculty, producers, and NRCS employees. The colleges are also using the C2A3 network to share resources, knowledge, and expertise with one another.
All C2A3 member institutions have college farms where they can implement conservation practices to educate and inform students and producers. Collectively, they are working on a grant through USDA's North Central Sustainable Agriculture Research and Education (SARE) program, which seeks to increase awareness, knowledge, and skills related to soil health, cover crops, and no till agriculture. Newly developed content, like videos and case studies, will help illustrate profitability, sustainability, and productivity concepts. They will share these assets with all member institutions.
According to Nebraska NRCS State Soil Health Specialist Aaron Hird, Northeast Community College has implemented a Conservation Plan and Demonstration Field Project to showcase the benefits of applying soil health farming practices to their students, faculty, local citizens, farmers and ranchers, and NRCS employees.
Hird said, "Northeast Community College piloted a new idea in 2020 and hosted an undergraduate internship to conduct a research inventory project. I supported the overall project by completing an inventory of the farm with Waylon Petsche, NRCS Resource Conservationist in Norfolk, and Robin Southerland, NRCS District Conservationist in Stanton. This resulted in the completion of a conservation plan and the project layout for the next five years."  
Northeast Community College is also working with the Soil Health Partnership (SHP) supported by the Corn Growers Association. They are conducting a cover crop vs. no cover crop field trial with support from NRCS. According to Hird, this proved a unique hands-on learning experience. 
"The Northeast Community College intern gained working experience with our conservation planning process, specific conservation practices and activities, ArcGIS tools, GPS, field tools and our Rapid Soil Health Assessment Protocol by the Nebraska NRCS. The internship and the research inventory project were a success," Hird said.
The C2A3 collaboration was formed to provide more ongoing education, training, and demonstration projects for future farm producers and agricultural service providers to improve soil health, long-term productivity, resilience, and sustainability.
C2A3 member institutions include Central Lakes College (Staples, Minnesota), Clark State Community College (Springfield, Ohio), Illinois Central College (Peoria, Illinois), Ivy Tech Community College (Lafayette, Indiana), Northcentral Technical College (Wausau, Wisconsin), Northeast Community College (Norfolk, Nebraska), Northeast Iowa Community College (Calmar, Iowa), North Dakota State College of Science (Wahpeton, North Dakota), and Richland Community College (Decatur, Illinois).
For more information, visit nrcs.usda.gov or contact your local NRCS field office. For more information about C2A3, visit the organization's website at agalliance.net.