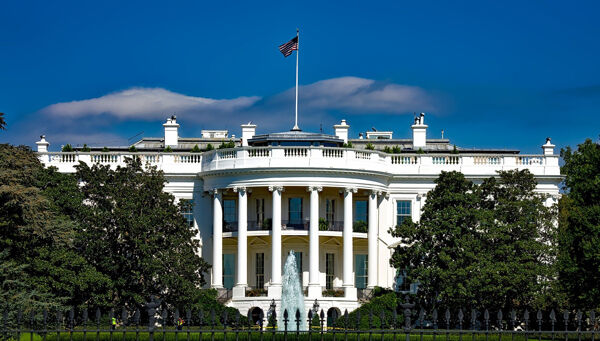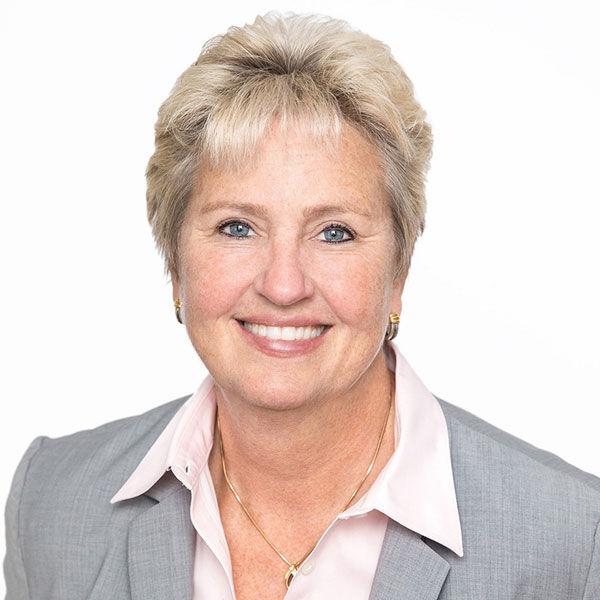 Climate change, trade and environmental regulations are three areas where a change in the White House could affect agriculture, according to political analyst Mary Kay Thatcher.
Thatcher, who manages a farm in Iowa and spent 30 years as a lobbyist for the American Farm Bureau Federation, is head of the Washington, D.C.-based government relations team for Syngenta. She gave her take on what a Biden presidency could mean for farmers during a webinar Nov. 5.
While the winner in the race for president wasn't yet declared as Thatcher gave her analysis, she relied on the latest numbers that showed former Vice President Joe Biden in the lead over President Donald Trump and a good likelihood that the House of Representatives would have a Democratic majority, while the Senate would be under Republican power.
Without a Democratic sweep, changes on issues such as the climate won't be as drastic as they could be, she said. Still, she expects a shift in how the White House views climate change and regulates industries in response.
There will be big changes coming in agricultural committee leadership. Rep. Collin Peterson, D-Minn., lost to Republican Michelle Fischbach after 30 years in Congress. Peterson is chairman of the House Agriculture Committee and has been a ranking member of the committee during the crafting of the last three farm bills.
"He knew which buttons to push," Thatcher said of his impact in Washington. "He was very willing to reach across the aisle. 99.9% of aggies in Washington say, 'absolutely, this was a terrible loss for agriculture.'"
Other top ag influencers are retiring, including Rep. Michael Conaway, R-Texas, a ranking member of the ag committee. Senate ag committee chairman Pat Roberts, R-Kan., is retiring after working on the last eight farm bills.
Washington is losing a wealth of knowledge, Thatcher said, and though new delegates grow into the job fairly quickly, they'll have a lot to learn.
"I'm glad we're not doing a 2021 farm bill," she said.
There's also a big change coming to the Senate Finance Committee, Thatcher pointed out, with Sen. Chuck Grassley, R-Iowa, reaching his term limit as committee chairman. He'll be replaced by Sen. Mike Crapo, R-Idaho.
"The difference is in what matters in Iowa versus Idaho," she said, noting the concentrations of ethanol plants in the Midwest.
With ethanol-heavy states such as Iowa, South Dakota, Nebraska and Kansas all represented by two Republicans in the Senate, party alignments could impact the audience those states have with the president on biofuel issues as well as on rural infrastructure.
As a former senator, Thatcher expects Biden will work closely with Capitol Hill. She compared him to President Gerald Ford, who served in the House for 24 years.
"It is normal for him to reach out to the Hill to get things done," she said.
When it comes to trade, Biden will likely take a different approach than Trump had for negotiating deals, Thatcher said. She expects we'll see the U.S. engaging as a group rather than negotiating deals on its own as Trump has done. That doesn't mean Biden would be soft on China, but he'll bring friends to help him, she said. She expects Biden to focus on enforcing current trade deals in the first year or two of his presidency. One area that needs attention in the U.S.-Mexico-Canada Agreement, the Syngenta policy leader pointed out, is the Mexican president's stance on pesticide and biotech. He has vowed to phase out the use of glyphosate over the next four years.
As for environmental issues, the Waters of the U.S. ruling that Trump overturned would likely change again under Biden, Thatcher said. Farmers, especially those in the Prairie Pothole region celebrated Trump's move that took effect this summer because it meant some of their flooded fields would no longer be considered wetlands and they could be farmed again.
Biden has said he'd spend $2 trillion to address climate change, and that could be good for farmers, Thatcher said.
"If he's spending that much, there's got to be some carrots and not all sticks," she said.
One area that's not likely to see sweeping changes any time soon no matter who is in the White House is immigration, which impacts farm labor. While there's a possibly of immigration reform under Biden, it still not an easy lift, Thatcher said. She believes no immigration bill would pass without some positives for agriculture.