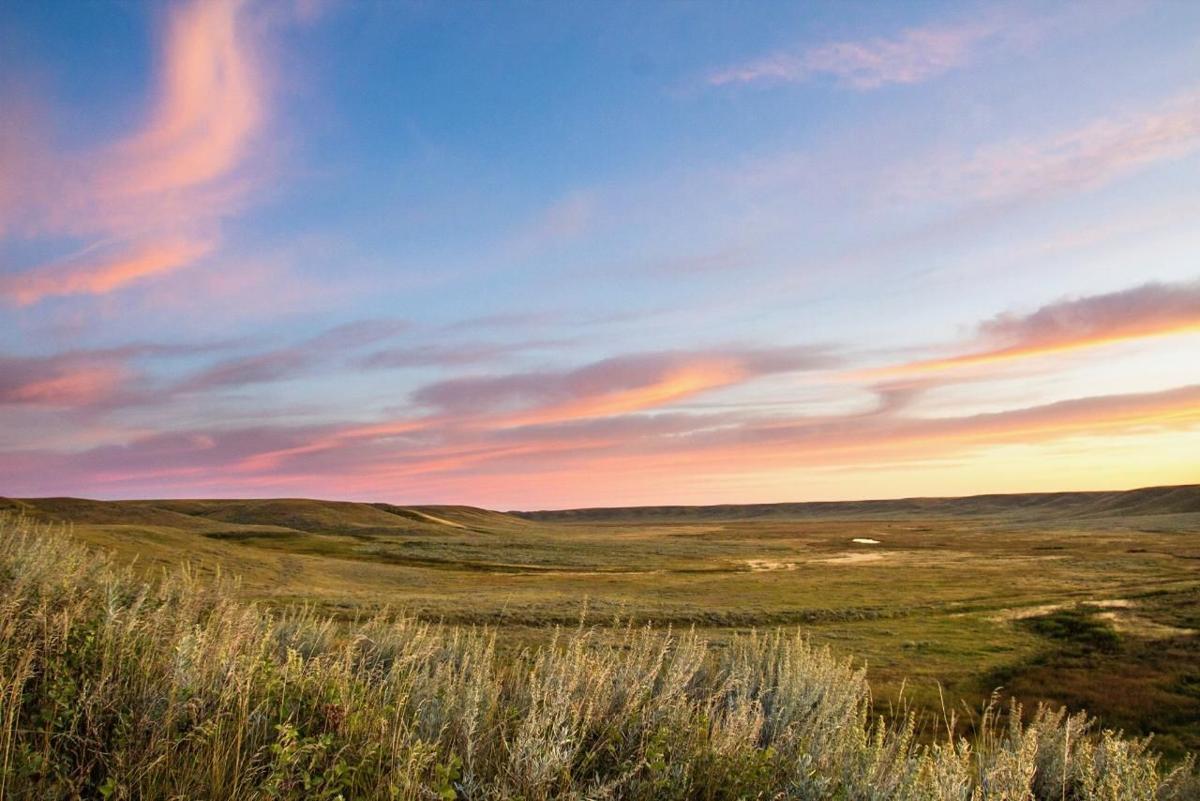 Under President Donald Trump, many South Dakota farmers celebrated relaxed environmental regulations, such as the Waters of the U.S. (WOTUS) rule that had previously kept some water-logged land from being drained and planted to row crops.
With the majority of South Dakota and rural voters having favored a second Trump term, some are worried what could change for farming under President-elect Joe Biden. But farmers have reason to be optimistic, according to Kevin McNew, chief economist for Farmers Business Network (FBN).
"He looks at agriculture as a partner," McNew said over the phone before the Thanksgiving holiday.
In South Dakota, that could mean new initiatives and programs that foster sustainable agriculture and encourage the use of cover crops, he said.
Biden laid out an ambitious climate plan in his campaign. It involves putting $2 trillion to work over the next four years on environmental projects, and that means there will likely be some government-backed incentives to encourage climate-friendly practices.
McNew suspects that most new regulations would be levied toward the oil and gas producing companies. The agricultural industry, however, is seen more as an ally in battling climate change.
"Incentives are really key," McNew said, noting that the market is already moving in that direction.
In recent years, food companies like General Mills have partnered with farmers on producing ingredients in a sustainable way. POET ethanol was one of the first companies to collaborate with FBN for a program that pairs farmers using low-impact practices with companies looking to reduce their carbon footprint and market sustainably growing goods.
A new bill introduced last month by members of the Senate Agriculture Committee, including Sens. Deb Fischer, R-Neb., and Mike Braun, R-Ind., aims to make it easier for farmers to be part of the carbon credit market. The Growing Climate Solutions Act of 2020 would have the U.S. Department of Agriculture certify farmers looking to sell carbon credits and help connect them with private companies.
"Nebraska's farmers and ranchers have long been good stewards of the land and innovators of ways to conserve our precious natural resources. By reducing barriers to carbon credit markets, Senator Braun's bipartisan legislation will enable more ag producers to be part of the climate solution and it will help them expand on existing practices," Fischer said in a news release.
Some see the Conservation Reserve Program as an area where the Biden administration can push things in a new direction.
The 2018 Farm Bill raised the total CRP acreage cap from 24 million to 27 million acres, but there are 21.9 million acres currently enrolled. That's the lowest enrollment since 1987, noted the Theodore Roosevelt Conservation Partnership, a coalition of conservation organizations, in part because the Farm Service Agency changed how rental rates are calculated and effectively reduced incentives.
"Congress sent a clear message in the 2018 Farm Bill that USDA should boost enrollment of CRP acres, but instead we saw the 13th straight year of declining CRP acreage," said Duane Hovorka, agriculture program director at the Izaak Walton League of America. "The soil, water, and wildlife benefits of the program are too valuable to put at risk by shortchanging farmers on CRP payments."
The conservation partnerships urged the new administration to boost the CRP program by again using soil productivity as a factor in rental-rate calculations, as well as increasing incentives and cost-share opportunities.
Jim Inglis of Pheasants Forever called CRP a key ingredient to economic and environmental sustainability in rural America.
"There is room for CRP on many farms and ranches to help protect soil health, improve water quality, sequester carbon, and create habitat for wildlife," he said in a news release.
McNew predicts less movement on the ethanol front. While Trump loosened restrictions on year-round E15 sales, Biden embraces renewable fuels, McNew said, but he's been more focused on advanced biofuels rather than corn ethanol. He doesn't expect many new initiatives on corn ethanol under Biden.
"I wouldn't expect a huge upsurge in that industry," he said. "It will probably be status quo for a while."
Some area Congress members are looking to help plants increase the production of renewable fuels made from cellulosic biomass — including corn residue. Congressman Jim Hagedorn, R-Minn., was one of the sponsors of the Streamlining Advanced Biofuels Registration Act introduced Nov. 18.
"EPA has consistently prevented our applications from moving forward and left us with little to no incentive to continue our vital research and development in this area of energy innovation," POET's Josh Shields said in a news release. "This legislation will remedy the EPA logjam and get our nation back on the right path to pursuing the zero-carbon liquid fuel option that drivers will need to overcome our reliance on fossil fuels."
Farmers are ending the year on a positive note. The worst of COVID-19-related disruptions appear to be behind them and the economy is turning around. Recent weather challenges in South America have boosted commodity prices.
It's been a big 180-degree in terms of the economic outlook for agriculture, McNew said.
"Farmers are pretty optimistic," he said. "I hope things will look more positive in 2021."
Janelle is editor of the Tri-State Neighbor, covering South Dakota, southwestern Minnesota, northwestern Iowa and northeastern Nebraska. Reach her at jatyeo@tristateneighbor.com or follow on Twitter @JLNeighbor.