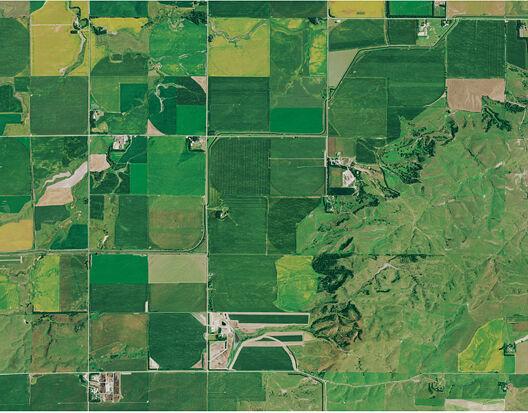 A plane covering Nebraska this past summer has been updating images of farms.
Images collected during the growing seasons across the U.S. are used by the U.S. Department of Agriculture's (USDA) Farm Service Agency for crop disaster measurements, to understand the impacts of natural disasters. It allows agencies to estimate financial resources needed for producers when delivering disaster assistance programs.
The imagery is collected every two to three years with approximately 15 to 25 states flown every year, according to USDA's Farm Production and Conservation Department.
In addition to crop disaster measurements, it helps monitor changes occurring in forestland, cropland, water bodies and urbanization.
The data is part of a number of programs, including USDA's National Agriculture Imagery Program, which main goal is to make digital ortho photography available to governmental agencies and the public, within a year of acquiring the photos.
Orthorectified imagery involves removing the effects of tilt and terrain to create a constant scale where features are shown in their "true" positions.
The USDA contracts with private aerial photography vendors using specialized mapping cameras to produce orthorectified imagery with a ground sample distance of 60 centimeters – almost two feet.
At this resolution, an average car would be a rectangle with a total of 45 pixels – detailed enough to determine it is a car and its approximate color, but doesn't have the resolution to determine make or model.
When collecting images for the National Agriculture Imagery Program, the plane is typically flown with long north-south flight paths in large blocks. The lengths of flight paths are determined by local terrain, constrains of the equipment and other components. They usually fly in 100- to 200-mile spans, according to USDA.
The aircraft fly in a grid pattern over project areas to make a consistent data layer. The grid layout and flight path lengths vary based on the project. USDA's Natural Resources Conservation Service (NRCS) had one project in progress earlier this year in southern Nebraska, and is planning another for central and northeast Nebraska in 2021.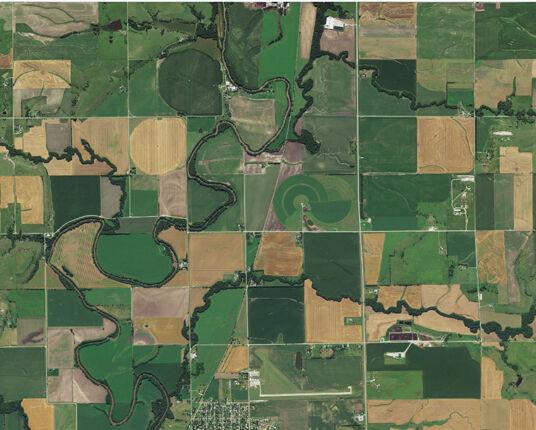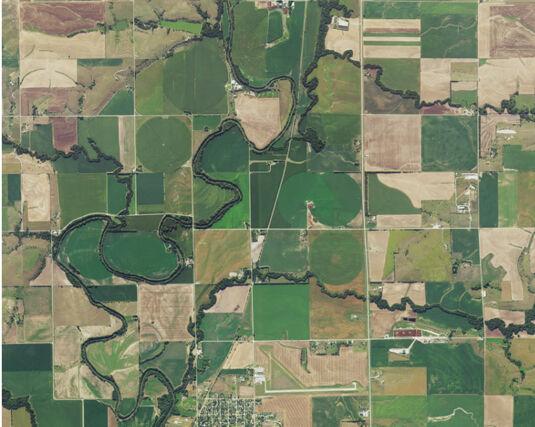 The resulting data is made available to the public by NRCS in the USDA Geospatial Data Gateway at https://datagateway.nrcs.usda.gov/ and by the USGS at NationalMap.gov.
All planned and in-progress collections are published in a public online map service at http://fedmap.seasketch.org/.
USDA has been collecting airborne imagery since the mid-1930s. The National Agriculture Imagery Program has been in place since 2002. Before it, aerial imagery was acquired under National High Altitude Photography in the 1980s and National Aerial Photography Program in the 1990s.
The program's original intent was to provide images for Farm Service Agency programs as the state and county offices transitioned to geographic information system (GIS) software. Within a few years, several federal and state agencies joined on to use the data.
NRCS uses it to support the statistical survey of land use to Congress – called Nation Resources Inventory – when higher, current resolution imagery is not available. The U.S. Forest Service uses it to manage forest inventory, while the Census Bureau might use it to "geolocate" housing units.
The imagery is also a part of the U.S. Geological Survey's 3D Elevation Program or 3DEP, which was created to provide high-quality topographic data and a wide range of other three-dimensional representations of the nation's natural and constructed features.
The program is jointly funded by USDA and the Department of the Interior.