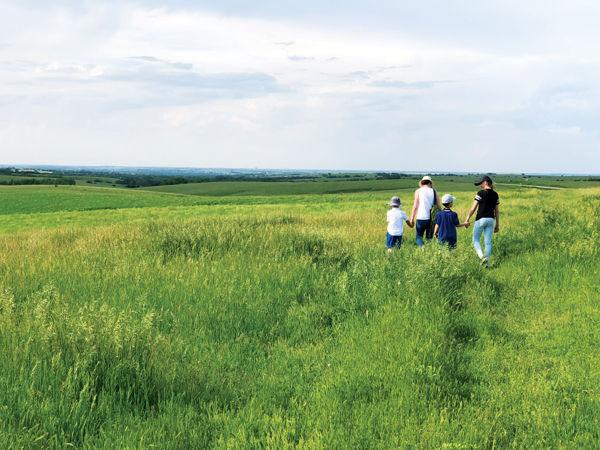 One silver lining of our pandemic reality is that it allows us to rediscover, or visit for the first time, places much closer to where we live. Like Dorothy's reckoning with her place on the family farm in "The Wizard of Oz," we all have the power to create — and to appreciate — our own reality wherever home may be.
Here in Nebraska we are blessed with scenic beauty, historic and farming traditions in our small country towns, and so much to see. We are surrounded by wide open horizons and the natural world of the prairie and if we can't walk right out into it, we can easily drive there. Many of us recall that this used to be the family entertainment, and often on a Sunday afternoon — sometimes with a picnic in tow.
Red Cloud is located at the crossroads of scenic highways 136 and 281 in Webster County on the Kansas border in south-central Nebraska and is internationally famous as the childhood home of Pulitzer Prize-winning author Willa Cather. Since 1955, the Willa Cather Foundation has preserved and interpreted the historic sites related to her life and writings while furthering her legacy through education and the arts from the National Willa Cather Center (completed in 2017) and Red Cloud Opera House (restored in 2003). This collection of sites is the largest dedicated to any one author in the United States and the Willa Cather Childhood Home is a National Historic Landmark — one of only a few dozen such distinguished buildings in Nebraska.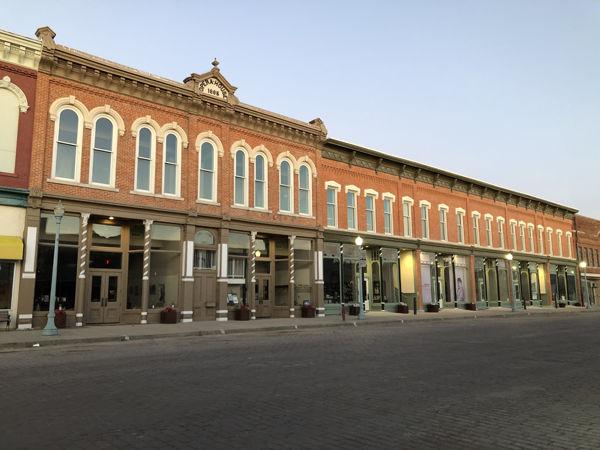 Although Cather spent most of her life elsewhere while her writing was published to great renown, she returned to Red Cloud frequently to visit family and friends and to "get out among the folk who like me for myself," as she said in a 1921 interview.
"The ideas for all my novels have come from things that happened around Red Cloud when I was a child," she continued. "I was all over the country then, on foot, on horseback and in our farm wagons. My nose went poking into nearly everything."
While interviewed extensively during a lecture tour of Nebraska art clubs and other groups in 1921, Cather spoke with deep affection for her hometown and for the farmers and their wives who worked the land: "The farmer's wife who raises a large family and cooks for them and makes their clothes and keeps house and on the side runs a truck garden and a chicken farm and a canning establishment, and thoroughly enjoys doing it all, and doing it well, contributes more to art than all the culture clubs."
For those who work today to support and carry on the organization's mission and to promote the heritage tourism of Red Cloud, we can't say it any better than Willa Cather herself of her love for our Nebraska prairie land: "I was always being pulled back into Nebraska. Whenever I crossed the Missouri river coming into Nebraska the very smell of the soil tore me to pieces ... My deepest affection was not for the other people and the other places I had been writing about. I loved the country where I had been a kid, where they still called me 'Willie' Cather. I knew every farm, every tree, every field in the region around my home, and they all called out to me …"
So much so that her 12 novels, including her popular prairie novels — "O Pioneers!", "The Song of the Lark", and "My Ántonia" — are still widely read over a century later. She won the Pulitzer for her World War I novel, "One of Ours", in 1923, and published several collections of short stories, and poetry, to great acclaim. Willa Cather's writing remains relevant today and her impact on American literature and the arts continues: in 2021, her statue will be installed in the United States Capitol to represent Nebraska along with Ponca Chief Standing Bear.
The National Willa Cather Center (NWCC), our bookstore, art gallery, and exhibit spaces will reopen three days a week, beginning on July 9. While our historic sites are not yet open (watch our website and social media for information on our phased reopening), we encourage you to take a driving tour of our town buildings with our self-guided tour, or our "Country Tour" of other sites in Webster County related to Cather and her writing. (Guided Country Tours will also be available by reservation only.)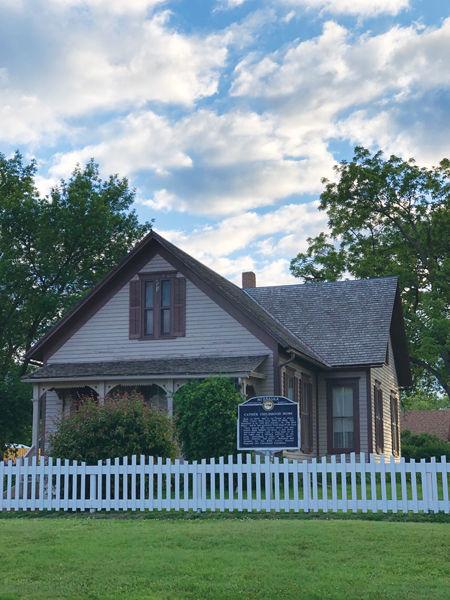 To safely socially distance anytime, visit the Willa Cather Memorial Prairie on the Kansas border where you can hike 612 acres, experience wide open vistas, wildlife, and summer wildflowers. Here you can also catch glorious sunrises and sunsets and experience dark-sky viewing of the heavens. (It's also a great place for your picnic!)
Red Cloud Tourism & Commerce and the NWCC are also involved with the Heritage Highway 136 "Trail of Treasures" initiative which will happen this year during the first weekend of October. Other local festivals and events, while canceled or curtailed in 2020, will happen again in the future.
This summer, with gas the most affordable it's been in over a decade, why not venture out with your family in the secure and air-conditioned comfort of your own vehicle? So grab your worn out Rand McNally, or plug in your favorite map app, and come enjoy the scenic wonder of "Cather Country."
For more information: www.WillaCather.org and www.VisitRedCloud.com — Please "Like" and follow us on social media for updated information: Facebook, Instagram, and Twitter (all @WillaCatherFdn) or YouTube at "National Willa Cather Center". (You can also virtually visit Red Cloud and our historic sites on our website.) Also feel free to contact our marketing coordinator, Catherine Pond at cpond@willacather.org, education coordinator Rachel Olsen at rolsen@willacather.org for tour information, or Jarrod McCartney, director of Red Cloud Tourism & Commerce, at jmccartney@redcloudnebraska.com.