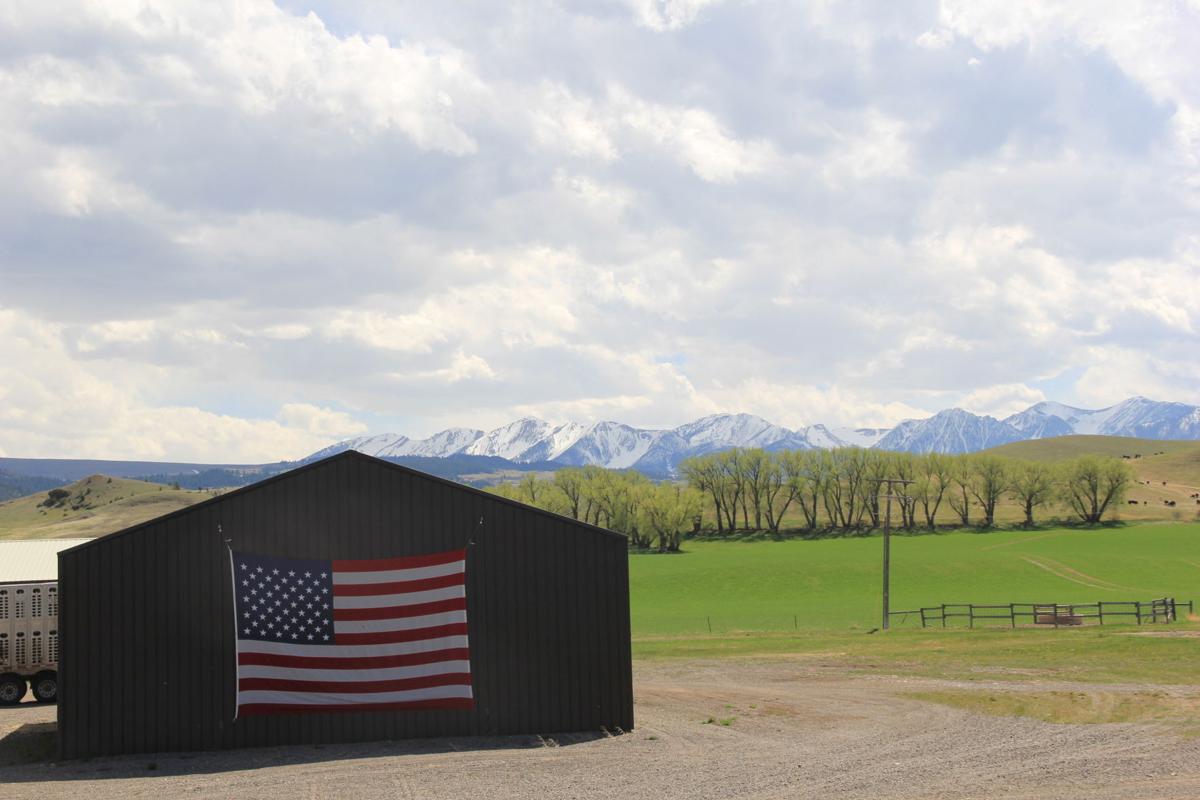 This upcoming week is the Fourth of July. I do not know about your hometown but in my town, the Fourth of July is a big deal. Wamego is known for the celebration they put on and especially the fireworks. It is the best fireworks display I have ever seen, but my favorite part of the celebration is without a doubt the parade. It is complete with antique cars and tractors, floats and, of course, politicians. It is a small slice of Americana and always makes me feel a certain amount of patriotic pride.
Last year was so strange because we did not have a Fourth of July celebration. It was odd to not get together with family and friends to cookout and relax. The Fourth of July is a much-needed break in the middle of the summer busy season, and it just did not seem like we got that last year. Then again, there was nothing normal about last year either, but all of this leaves me much more excited and anxious for this year's celebration.
I think this year's event also seems more important or maybe more necessary because of the current climate in politics and our nation in general. We seem to be more polarized and divided than I ever remember. Maybe for a few short hours we can close the divide just a little bit.
We need to celebrate all we have done, everything we have accomplished and the bedrock principles we stand for. This great nation serves as a beacon of hope, freedom and prosperity for the rest of the world, and it is important that we do not lose sight of that and that we celebrate it.
We live in a nation that was literally carved out of the frontier. We are a country of self-made entrepreneurs and business owners. We have created the world's most efficient, technologically advanced and productive agriculture system. That alone is something to be proud of.
Then there is the knowledge that we are the protector of freedom and prosperity for much of the rest of the world. Without a doubt we are the best nation in the world. That is not being prideful or boasting – it is just appreciating our accomplishments.
Lately it seems like we have slipped. It is easy to get caught up in the news and wonder if this is the end of our great nation. At times I fear it could be. It would be easy for us to fall for the trap of feeling guilty for all we have and all we have accomplished. We should not. All we have is because of a lot of blood, sweat and hard work. However, we must also be vigilant and not rest on our laurels.
Freedom is fragile and success is not guaranteed. If we get lazy, complacent and think that we are entitled to a certain lifestyle, the work of the past will disappear suddenly. We must look at the example set by past generations as a blueprint for future success. Sure, we will do it in different ways, but success will always require the work ethic and sacrifice of our ancestors. We must celebrate that.
With the benefit of hindsight would we do things differently and would we make changes? Probably, but we must also remember that those who came before us did not have that luxury. Instead of brushing aside our history because of those mistakes, we should focus on the great accomplishments and celebrate them, especially on the Fourth of July.
We must get back to what made us successful and that is a can-do attitude and the idea of putting in the work for the reward. We are still the best nation in the world and the best place to live, but we need to get our act together right now. I would guess that we have faced greater threats and we have always prevailed, I pray that we will do the same now.
This Fourth of July, we need to take a step back and celebrate the accomplishments of this great nation. I think we need to celebrate the fact that we survived the past year, and we are still here. However, we also need to take the time to focus of the future and how we can do our part to keep this great nation healthy, free and prosperous.
It will not be easy. It never has been, but it is worth it. We must dedicate ourselves to rolling up our sleeves, putting in the hard work and digging our way out of this hole. We have done it before, and we can do it again. It is time for us to heal wounds that are self-inflicted. I have faith that we can continue to be the nation that leads the world's economy, protects freedoms and is an example for all peoples. That is what the Fourth of July is about, and that is what I intend to celebrate.
Glenn Brunkow is a fifth-generation farmer in the Northern Flint Hills of Pottawatomie County in Kansas. He was a county Extension educator for 19 years before returning to farm and ranch full time. He can be reached at editorial@midwestmessenger.com.