If I'm being honest with you, there's really nothing in my mind more beautiful or satisfying than turning cows out to summer pasture. These are the days I thank God for the ability to see, and to see in full color. The backdrop of cows grazing the wide open Sandhills is something that always stops me in my tracks – it's like a pause in the moment of time to be able to fully take in something that was created so naturally and gorgeous.
The replacement heifers were the first to head for the hills last week, and if you've been around what I consider to be the teenagers of the bovine world, you might say that heifers can often operate at one speed – that speed is "where are we going and how fast can we get there." The side heel clicks and bolt towards the wide open gates for green grass reminds me of my freshman year of college at K-State. I won't give any further details, but I can tell you one thing is more fun to watch unfold than the other is.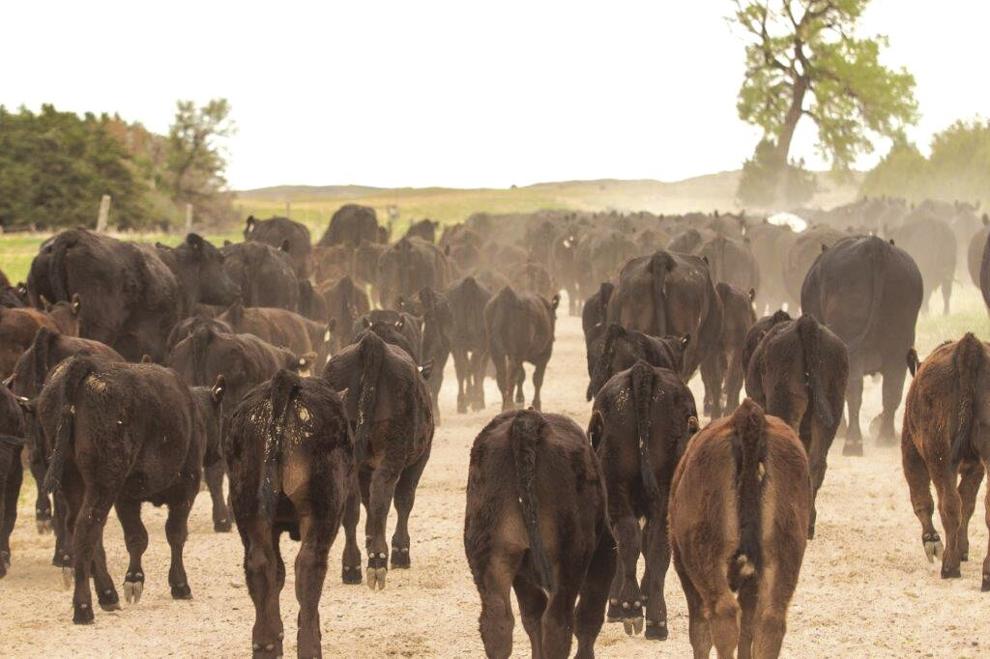 After we moved the heifers, we worked the calves and sorted off pairs that we would move to grass over the weekend. Sometimes it feels like the sorting takes more time than the actual working calves part. Nonetheless, getting all the animals to their summer home is the most relaxing thing I think we get to do around here.
My help on moving cows into new pastures comes with one downfall, as I have no concept of direction in spaces that wide and open. Navigating cattle to the appropriate pastures and then on to the water tank when I really don't remember where they are in the first place is maybe not great. Jason's like "go north!" And I'm like "I don't know what you're doing with your hands but west felt a lot like north to me?" I adore how Jason never yells at me for my mistakes, or the way I do things; he just makes a lot of hand motions that look like little karate chops in the air. I guess if he is yelling, I really can't hear him over the radio I have cranked up at full blast in the side by side, just really enjoying my time in the sun.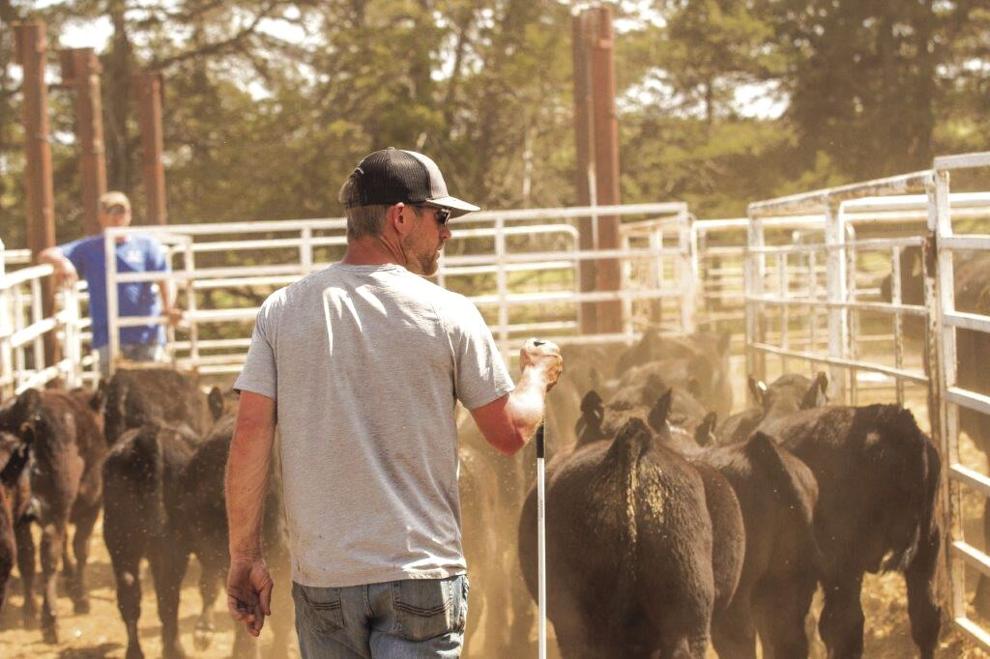 I can relate heavily to the mentality of the heifers on turn out day because when I get an idea in my mind, I hit the gas full speed, too. The most recent project on my list was to redo the landscaping, or lack thereof, at our home. Over the weekend, my parents came up to help me plant, mulch and put in edging around the front of our house. I've said it before, but my mom is a wizard in this department, and I'm so glad that when I get these ideas, she's generally right alongside me to advise me on the how to get it done part. I'll tell you the one good thing about moving further away from my parents is that when they come up to help, they usually end up staying for a night, and I really love having them here.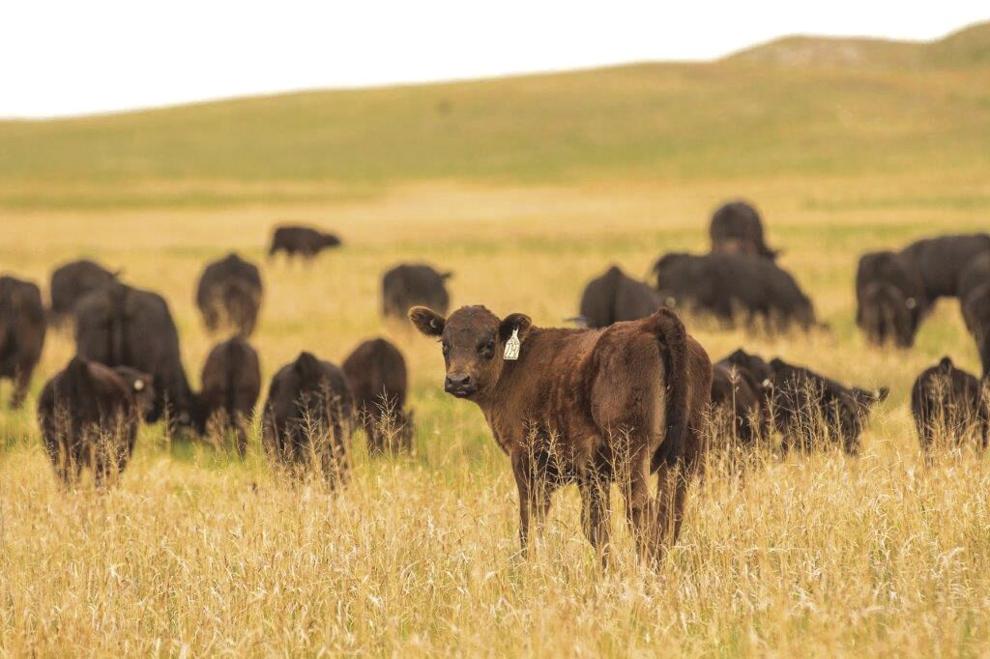 You can tell the cows were ready for summer camp, and I think we all were around here. I love this time of the year; the grass is greener, the sky seems more blue, and the contrast of the colors of black cows on green grass and blue skies is just so vivid and perfect. The times where Jason and I get to ride the skyline moving our cows where I think heaven really meets the earth makes me pause, almost in disbelief that we get to care for animals in a place so beautiful. I love looking over to see Jason overlook the dream of his, and I'm just glad he drug me along for it. Because of his dream, I too have a dream now, and it's more than I could have ever imagined. How lucky am I to live in what feels like the most beautiful place I've ever seen? The pauses in time I think is when we know we are living in the present, full aware of our blessings, in the warm embrace of the Sandhills. – Katie Kaliff-Jagels