Home and farm are one and the same for most farm families.
For Nebraska multi-generational farmers Joey Johnson, 31 years old, his father Danny Johnson, 58, and Joey's grandpa Roger Johnson, 81, they consider each day working together at the family farm in Craig, Neb., a blessing.
"All of us working together has its struggles, but the reward is greater than any struggle," Joey said. "I'm extremely lucky to work so closely with my dad and grandpa, and to have this bond with them.
"I'm excited to continue this tradition with my own kids someday."
On their farm northwest of Omaha, the Johnsons grow corn, soybeans and some alfalfa. They also have an Angus cow-calf herd.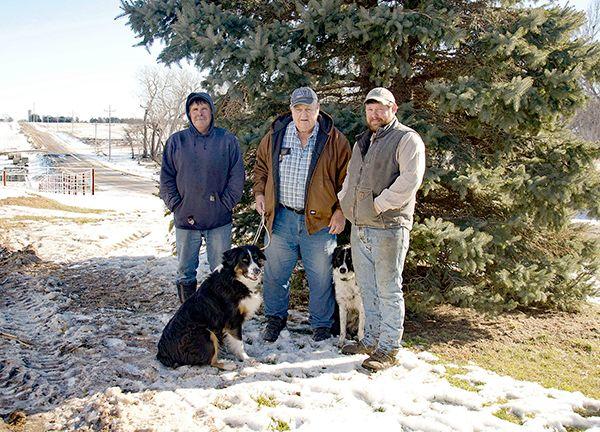 Technology has caused a pivotal evolution to their operation since Grandpa Roger's early farming days. Joey noted his own generation is very tech-savvy.
"The different technology on the farm has impacted us a lot — especially with planting and harvest," Joey said. "When dad was running the planter and combine, he never had GPS. Now it is something that I use every day while planting and harvesting. It definitely has its positive and negative impacts while working with my dad and grandpa. They usually just leave the technology to me."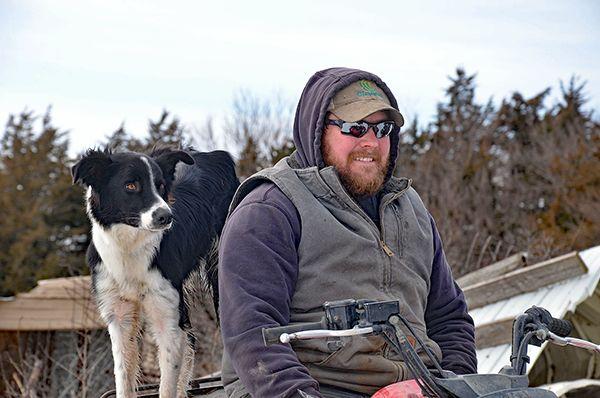 Grandpa Roger heartily agreed.
"Joey's into that technology stuff. The younger ones can adjust to it, they're natural with that stuff. It's beyond me now, I'm the gopher," chuckled Roger Johnson. "I've seen all of these changes in my life, with the modern equipment. If it weren't for Joey, we wouldn't be able to do what we're doing today.
"I couldn't do it now — without them both."
Reminiscing about decades gone by, Roger said that at an early age, Danny and Joey were each excited about digging into the family farm business.
"Danny, my son, started in 1984 and been with me ever since. Joey was a natural. He was born to be a farmer, and was helping by age five," said Roger, who will never forget those moments, watching his son teach his grandson the same things. "One day, years ago, Joey was running the grain cart, and I was running the combine. He said, 'Grandpa, can I run the combine?'
"I asked if he was ready, and he took over from that day. I'll never forget that day."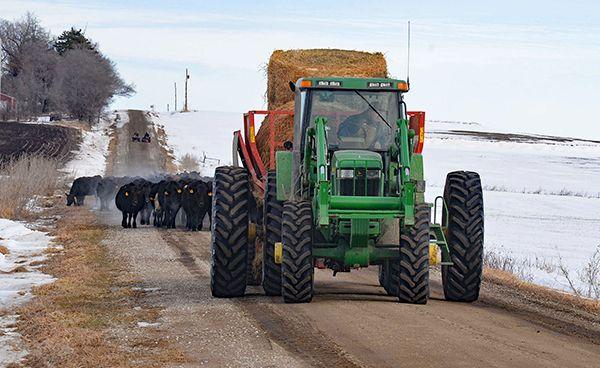 Danny said he's experienced the ups and downs of farming while working on a multi-generational farm.
"I've seen both the good and bad," he observed. "When I started to really get into farming, cash rent was $80 an acre and now it can be as high as $300 an acre. Also, there was a lot of share cropping, and now there are more land owners cash renting their land."
Though the family matriarch — Roger's wife Shirley — passed away in February 1994, the other Johnson women are very supportive of the family business, albeit sometimes behind the scenes.
Danny's wife Misti helped with an early hog finishing business, doing most of the processing until 1999. She now works off the farm.
Joey's wife Ashlyn is a cosmetologist and hairdresser, and enjoys helping at the farm.
"I run the auger wagon for them during harvest and bring meals to the field," Ashlyn said. "Cattle is definitely my favorite part of their operation."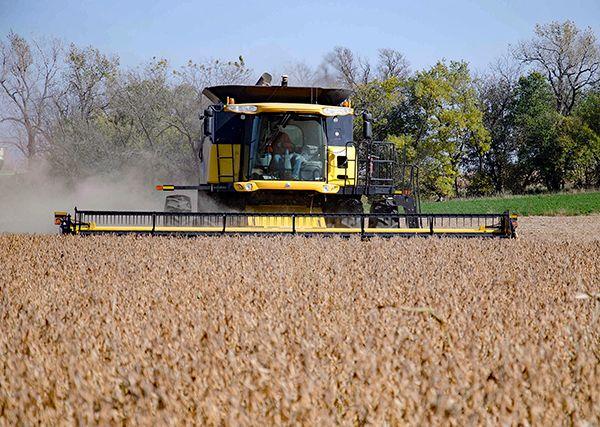 The Johnsons have many memorable stories, and proud moments.
"I remember (back in the 1970s) our family was featured on Farm Family of the Week on Channel 6," Danny shared. "That was a huge honor, to get picked to go to Omaha and talk about our operation in Craig."
These days, Roger, now semi-retired, helps on the farm, but also runs his own "farmer coffee shop" in Craig, out of a metal building he's owned for years. His dog Skeeter hangs out with the guys while they visit.
"The shop is open seven days a week, and we meet every day," Roger said of his hobby coffeehouse. "I'll close around noon, go home, have lunch, maybe take a nap, and open it up at 3 in the afternoon. They all know the deal — I make the coffee, someone always brings cookies, or cake, and they stay and talk as long as they want."
Roger is quick to point out, that farmers of all ages, and others come into his coffee shop.
"I've met a lot of nice people," he said. "A lot of strangers stop to talk, too. But, they're not strangers once they're in here."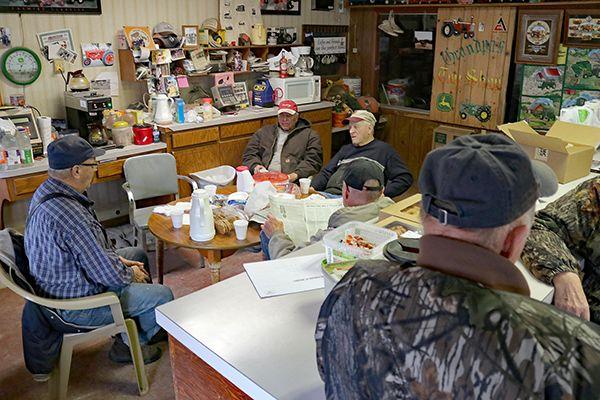 Reminiscing about farming with his son and grandson, Roger acknowledges, "Every day ain't a smooth day. We've had our ups and downs. Generally, I win," he chuckled.
With another new grandbaby of his own due to arrive this spring, Danny reflected on both the past and future of the Johnson family farm in Nebraska, and what they have accomplished working side-by-side for so many years.
"The 1980s were hard, but if you work hard and do what you have to do, you can get through it," he said. "Hard work always pays off."
Amy Hadachek can be reached at amy.hadachek@midwestmessenger.com.