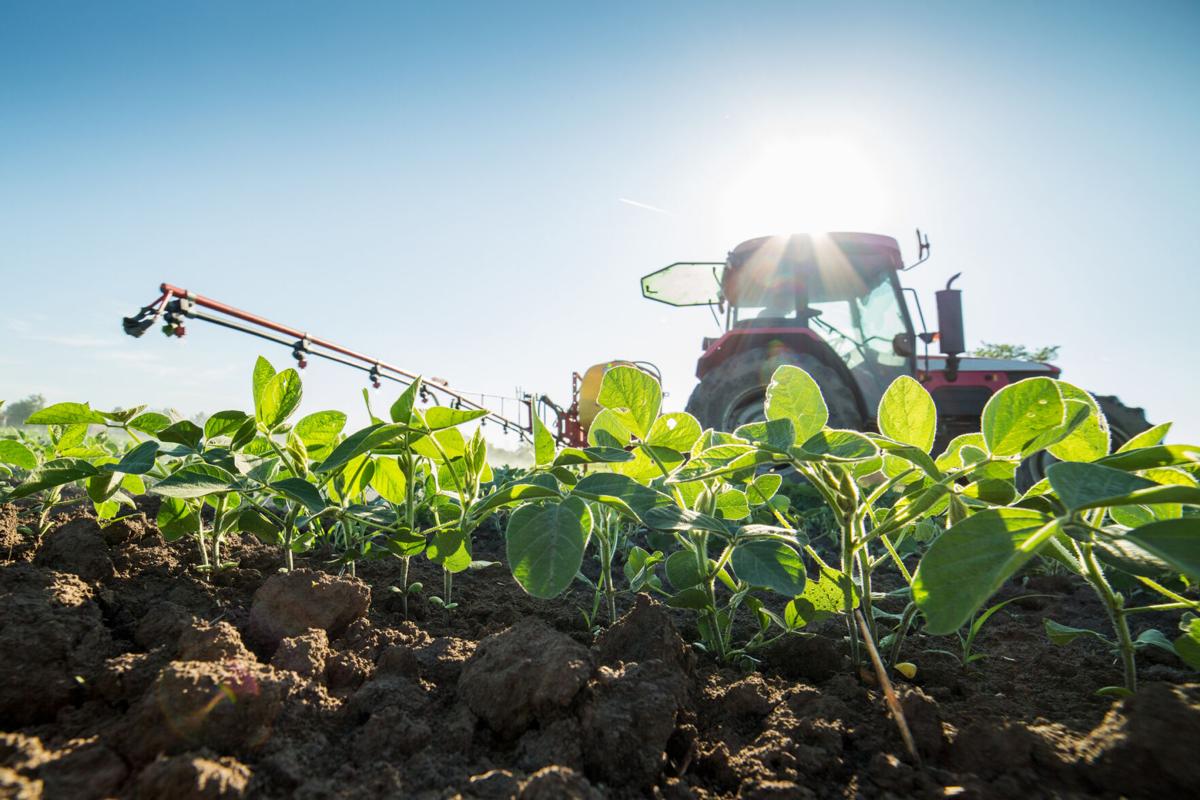 On Oct. 27, 2020, the U.S. Environmental Protection Agency (EPA) approved registrations for two dicamba products, XtendiMax with VaporGrip Technology and Engenia Herbicide. They also extended the registration of Tavium Plus VaporGrip Technology.
The registrations come with a number of new control measures that have been carefully outlined by the Minnesota Department of Agriculture (MDA).
These items have been outlined in the following document. All items listed here have been carefully written and reviewed by Stephanie Ende and Rajinder Mann of the Pesticide and Fertilizer Management Department.
XtendiMax, Engenia, and Tavium are unique and complicated and require applicators to provide detailed information to prove they are in compliance.
For applicators, this means they must have complete and accurate records within 72 hours of the application, as required by the product label(s). Recordkeeping is the applicators opportunity to show the MDA that they are in compliance with the label.
The MDA will fully investigate complaints/allegations of pesticide misuse of State and Federal laws when provided sufficient information and filed in writing. Allegations may include but are not limited to unlicensed or certified Restricted Use Pesticide (RUP) sale, purchase, and/or application; pesticide label violations; application after June 30,2021; off-site use; improper disposal; off-site movement, and damage.
If you are a potential subject of a complaint you can expect:
 An MDA Agricultural Chemical Inspector (ACI) to conduct a site visit with you. The ACI will ask for, at minimum, the application record of any dicamba application made by you.
 If the ACI collects vegetative or other samples of the alleged damaged property, the samples will be submitted to the MDA Laboratory Services Division for analysis. Sample results will be provided to the owner, operator, or agent in charge.
 Depending on the type and stage of crop damaged, the MDA Food and Feed Safety Division may order crop destruction for safety reasons.
 The MDA will make a determination if violations have occurred and if enforcement action is warranted. See the Pesticide Drift brochure (PDF) for details.
Additional regulations for Dicamba use
Buffers
The applicator must correctly determine the required buffer distances. The buffer distances will be specific to each field and determined by application equipment, wind direction, and surrounding sensitive areas, sensitive crops, residential areas, dicamba sensitive crops, and/or other certain plants, and endangered species as identified through the Endangered Species Protection Bulletin.
Some key points regarding buffers are:
• The applicator must always maintain a 240-foot downwind buffer between the last treated row and the nearest downwind field/area edge (in the direction the wind is blowing).
• A 310-foot downwind buffer plus 57-foot buffer on all other sides of field must be maintained in areas with listed endangered species.
• Do not spray if the wind is blowing toward an adjacent sensitive crop and certain plants/residential areas/non-dicamba-tolerant sensitive crops and/or plants.
More information regarding buffer requirements can be found in the Dicamba Frequently Asked Questions on the MDA's website: https://www.mda.state.mn.us/dicamba-frequently-asked-questions-faq .
Mixes
Applicators can only use the approved tank mix partners of the product they are using. Each registrant does provide a list of approved tank mix partners, please see each label for more specific information. The Minnesota Department of Agriculture will confirm all tank mix partners with the approved list located on the registrants' website. The applicator must record all products (pesticides and EPA registration number, adjuvants, and other products) tank mixed on the application record.
It is important that applicators DO NOT tank mix with products that contain Ammonium Sulfate (AMS), this greatly increases the volatility potential of the product. Additionally, the applicator must ensure the spray system is clean prior to application. Small amounts of residual AMS can increase the volatility potential of these products.
Cutoff date
Tavium and XtendiMax have application cut offs associated with soybean growth stage. Tavium cannot be applied after V4 stage, and XtendiMax cannot be applied after R1 stage. All three products cannot be applied after June 30. The MDA will fully investigate allegations of applications made after June 30.
Training requirements
Prior to purchasing and apply these products, the applicator is required to have a valid Minnesota Commercial/Noncommercial Pesticide Applicator License or a Minnesota Private Pesticide Certification. Also, prior to applying this product, the applicator must complete dicamba specific training on an annual basis. The MDA will request the applicator's training certificate along with the applicator's license or certification number.
Changes in labeling
There have been changes to the dicamba product labels from the 2019 labels. Some of those key changes are:
• Products are approved for use on dicamba-trait soybeans only.
• Federal label prohibits postemergence application of dicamba on dicamba-trait soybeans after June 30.
• The use of an approved pH-buffering adjuvant (also called a volatility reduction agent or VRA) is mandatory.
• Copies of receipts for VRAs and DRAs are required for application records.
• A 240-foot downwind buffer between the last treated row and the nearest downwind field/area is required.
• A 310-foot downwind buffer is required in areas where listed endangered species are located.
Since dicamba was first registered for use on dicamba-tolerant soybeans in the 2017 growing season, the MDA has fielded complaints each year of alleged off-site movement onto neighboring property. The annual totals of complaints were:
• 2020: 124 reports
• 2019: 22 reports
• 2018: 53 reports
• 2017: 253 reports
"It is important for famers and applicators to understand that we will increase our enforcement of the use of these products by examining application records. We believe that additional training will help ensure the label is being followed," said Commissioner Thom Petersen.
By following these specific regulations, as well as reading and following the labels, applicators can meet Minnesota's requirements for 2021. For more information visit https://www.mda.state.mn.us/mda-announces-june-30-cutoff-date-dicamba-herbicide-2021.