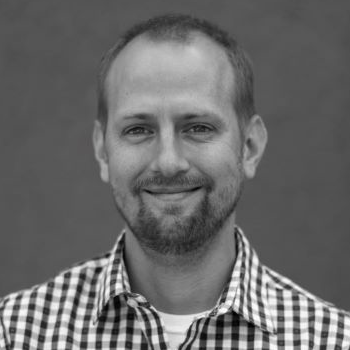 The organic feedstuff market is maturing.
Successful production of feed corn, soybeans and feed wheat is now occurring, so consumer demand for dairy, meat and other livestock-based products is a major factor in price discovery.
"If we look at organic livestock, over the 2020-21 marketing year and over the 2019-20 marketing year, we've seen some different patterns emerge than what we've seen in the past," said Ryan Koory, director of economics for Mercaris.
Koory recently gave a U.S. organic market outlook during the annual Organic & Non-GMO Forum. Normally held in Minneapolis, the Nov. 9-10 event was held virtually in 2020.
Koory said organic dairy production growth in the U.S. has been relatively slow in recent years.
"It still remains a substantial portion of the demand profile for organics within the U.S., however that growth rate has diminished substantially," he said.
For the 2020-21 marketing year, Koory is looking for relatively flat growth in organic dairy products. That could change if consumers decide they prefer more organic dairy products as the COVID-19 pandemic continues.
For organic feed grade corn, larger supplies have meant a significant drop in the price at the farm gate. There's been a downward trend from a high of over $8 per bushel in February to a low just above $6 as of Nov. 18, 2020, according to the National Organic Grain and Feedstuffs Report.
The five-year average price for organic feed grade corn is closer to $10 per bushel, according to the report.
The U.S. organic corn supply reached 40 million bushels (MB) in 2015-16, with 52 percent of the corn imported (more than 20 MB). For the 2017-20 marketing years, the U.S. has produced 40 MB of organic corn annually, with imports bringing in about another 15 MB, which is about 29 percent of the supply.
"Perhaps by 2022, we're going to see some growth in the organic dairy industry, but as things look now for the year ahead, those inventories are expected to remain mostly flat," he said.
Koory is watching the organic poultry sector – broilers, turkeys, and eggs have all been substantial drivers of demand growth for the organic sector since 2017.
"With increased food-at-home consumption, there's been increased grocery store sales, and more money moving into grocery stores, where organics have a much better footprint and are well-faced with consumers," he said.
Mercaris is expecting to see strong organic poultry demand continue in 2021, and that includes organic turkey purchases. Organic turkey purchases increased by 147 percent from 2019 to 2020.
"We expect to see about a 4 percent increase in grain feed demand – demand for corn and wheat, and a 7 percent increase in high protein feed demand, things like soybean and sunflower," Koory said.
Poultry needs a higher percentage of protein in its diet compared to beef, so when organic poultry growth is strong then organic protein feeds will outgrow the pace of wheat and corn.
Soybeans
Organic U.S. farmers had a great year in 2020, with organic soybean production of 8.575 MB – up 12 percent from the previous year. Imports have also increased into the U.S.
The good news is that both corn and soybeans started the 2020-21 marketing year with smaller quantities than in recent years. Increased consumption of organic poultry and products are expected throughout the year ahead, too.
"With that, we're getting more demand for meal and protein feed as a result, so that's likely to offer more support on the demand side of soybeans relative to what we're talking about in corn," he said.
Imports are a big concern.
"If we would see some kind of situation – India is a big one to talk about, but also Argentina – they have a large crop this year or have prices that become overly competitive to the U.S. market, particularly as we see soybean prices hold up, that could add to the supplies in terms of imports and add some downward pressure," he said.
Looking at imports for 2020-21, Mercaris expects to see Argentina and Russia grab more U.S. organic soybean markets.
Koory thinks India's organic soybean exports to the U.S. will remain flat, primarily because India is focusing on exporting soybean meal. India is by far the largest exporter of organic soybean meal to the U.S. with expectations for 330,000 short tons in the 2020-21 marketing year.
India had challenges getting organic soybean meal to the U.S. this summer due to COVID-19 problems that thwarted the availability of labor. Despite that, India still increased their exports to the U.S. (287,000 short tons in 2018-19 vs. 292,000 short tons in 2019-20).
The scenario of increased production and increased imports could result in lower prices, he warned, if demand can't keep up.
"We expect feed demand to be pretty robust over this next year, but even with that growth, we still expect to see domestic production and imports perform solidly," he said. "The risk is around imports."
Wheat
The U.S. farmer just experienced a good organic wheat production year. Winter wheat production was up by 4 percent due to increased acres but yields were down 2 percent. Other spring wheat production was up 9 percent with yields up 1 percent.
Organic durum production was up 23 percent with Montana and Arizona adding over 4,200 additional acres. The desert durum yields were up 6 percent from the year before.
"Feed grade wheat prices, they're following corn down," he said. Food-grade production is large and of high quality, with prices picking up, he added.
As we enter the 2020-21 marketing year, COVID-19 remains a wild card that could affect organic feed grain prices. If vaccines are successfully developed and administered, it's difficult to know what consumers will want to purchase as businesses and society reopen.
The marketing picture suggests good production and good feed demand for 2020-21 if all stays well in the year ahead.
"If we take all of this into perspective for the next year, really what we need to worry about is where is our domestic demand growing, in terms of livestock demand and consumer demand in the grocery stores," he said. "And how well the U.S. economy holds up as COVID continues to work its way through the U.S. and we set up measures against it. Will the U.S. economy continue to stay as strong as it has, and consumers continue to purchase at the rate that they have?"
We'll have to go through this next year to find out.