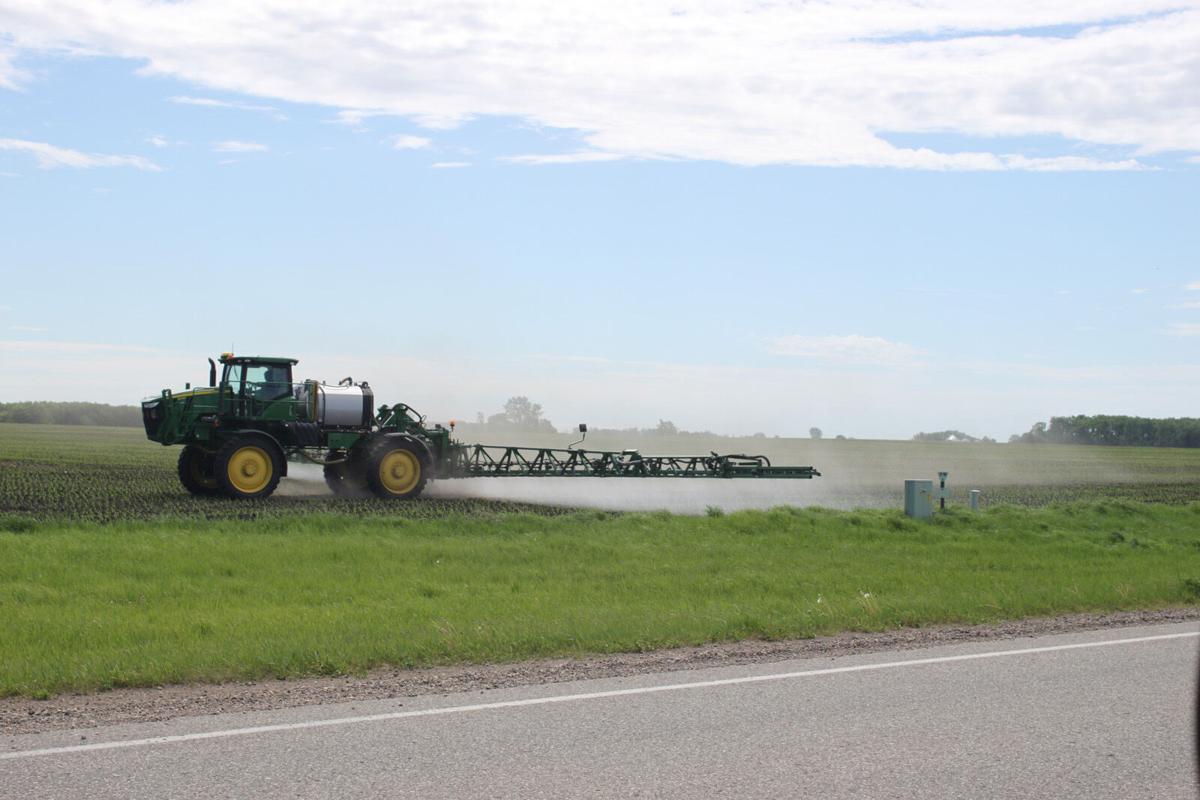 WASECA, Minn. – Weeds could be especially tough to control in this dry year, so extra scouting may be needed.
Dry weather produces weeds with strong and deep roots, thick cuticles on the leaf surfaces, and poor sensitivity to herbicides. (See: "How do weeds grow under hot and dry conditions?" NDSU Crop and Pest Report, March 31, 2018.)
The take home message is control weeds when they are small.
This was a topic BASF Technical Field Specialist Duane Rathmann discussed via a phone interview on May 21.
"I think a lot of people will plan for a pre, followed by a post, or a post-plus residual. Many times that will work, but everyone should always have a standby program of, 'What's my next step?' Usually that's scouting what weeds are coming late, what weeds did I miss the first couple of rounds and clean those up," Rathmann said.
With cold and dry conditions in 2021, weed germination and emergence was slow. Pre-emerge herbicides sat on the dry soil surface for 2-3 weeks.
With some rain falling across most regions, weed germination and emergence was set in motion, and herbicides were activated.
BASF pre-emerge herbicide Outlook needs about 0.25-inch of rain to activate, while Zidua needs about 0.5-inch of rain, Rathmann commented.
The good thing is the pre-emergent herbicides act as an insurance policy against early-season weeds, giving growers more flexibility for a successful post-herbicide application later in the season, he added.
"Even though some people hesitated to put a pre-herbicide down during these dry conditions, it's going to pay off with the flush of weeds after rain," he said.
Weed identification and field history will go a long way toward determining what herbicide products need to be used. Giant ragweed, common ragweed, and common lambsquarters are some of the early germinating weeds. Waterhemp, grasses, and other broadleaves are shallow germinating weeds that are starting to emerge now.
Growers will want to double-check for weed escapes in spite of pre-emergent herbicides. Because the weeds were slow to germinate, the field cultivator may not have taken out as many weeds as normal.
He expects earlier-than-normal post-emerge herbicide applications in 2021.
"Again, we would have Outlook or Zidua that we tank mix with whatever post-product growers are using for corn," he said. "For soybeans, that would be Engenia, it could be Liberty, or any of the post-emerge products – Flexstar, Enlist, or Roundup products."
BASF says Engenia herbicide provides broadleaf weed control, while Zidua SC herbicides control waterhemp and Palmer amaranth.
"So we tank mix these residuals to layer the residual – especially for the later emerging weeds – to keep that herbicide layer there to protect throughout the season," Rathmann said.
Once weeds germinate and emerge, their goal is to produce seed. Whether affected by herbicide or drought, a weed that can stay alive will attempt to put down seed. Any weed seeds that make it into the soil are going to be a challenge for 2022 and beyond.
Rathmann said that growers may need a third pass of herbicide this year, and it's important to use varying modes of action and chemistries.
"It's not uncommon for a grower to use a pre-emergent herbicide, followed by an early post application and in many cases they will be coming back with another post application to clean up whatever came later," he said.
Much of this will depends on the type of canopy that develops in the crops this year.
If there is poor row closure, or bare spots in the field where the crops didn't germinate, growers will have to find another way to slow or stop weed development.
Areas that dealt with prevented planting in 2019 or 2020 could have additional weed challenges, too.
Rathmann's last points dealt with some good weed management techniques.
• Scout your fields for weed species, or hire someone to do so.
• Spray small weeds vs. large weeds.
• Follow herbicide label requirements including application at the correct soybean and/or corn leaf stage.
• Use the proper adjuvants.
"There's a lot of different mixes being used," he said. "Just scout the fields, find the best recommendations, and get out there early."