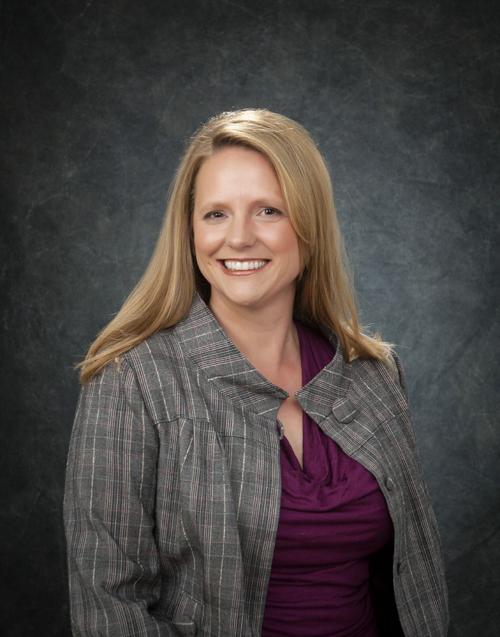 Everyone in production agriculture keeps an eye on what's going on in the dairy industry.
We all have a connection – our grandparents had dairy cows, we respect the dairy farmer's work ethic, or we appreciate dairy goodness.
So, reports of dumping milk in April caught people off guard. Could this really be happening?
Milk dumping did occur for about three weeks, but then the system caught up with COVID-19 regulations and milk is no longer being dumped, said Sara Dorland, managing partner at Ceres Dairy Risk Management.
"Complicated times might be the greatest understatement of the year as to what we're dealing with here," she said.
Dorland recently gave a webinar for Compeer Financial primarily on risk management for dairy farmers, but for those who were not following news events closely, she provided an overview of what the dairy industry is going through.
Dairy farmers expected 2020 to be a phenomenal year with good demand and prices. Milk prices rallied at the end of 2019, and started off 2020 at around $17/cwt.
Then the COVID-19 shelter-in-place and physical distancing regulations happened.
Milk prices dipped deeply for April and May.
"What we've been through in the last 60-90 days is what we go through as a typical annual – if not two-year cycle," she said.
The June Class III milk contract on CMEGroup.com moved from $17.03 on Feb. 20, 2020 to a low of $11.17 on April 22. The June contract rebounded to $17 on May 19.
COVID-19 basically sidelined food service demand for about a month, she said, sending milk prices plummeting, with a 55 percent decline in restaurant sales from April 2019.
Dairy infrastructure was whipsawed by COVID-19 shelter-in-place/physical distancing in April 2020. U.S. farmers were told to dispose of an estimated 3.7 million gallons of milk per day for about three weeks, she said.
Despite dumping milk, milk production in April 2020 was up 1.4 percent from a year earlier, she said. Milk output from the U.S. and Europe remains higher than a year ago.
"On the milk production side, we saw output per cow decline, but our cow numbers – while they have flattened out a bit – we've got more cows than we did a year ago, which means milk can come back into the system," she said. "Given the projection of prices, we're likely going to see some farms moving in that direction, especially because co-ops have started to back off of restrictions."
Dorland said demand was the reason Class III milk traded above $17 late in 2019. The world needs a 1-2 percent increase in milk production annually to match up with new global demand.
Global milk production expansion was flat in 2019, which led to higher prices. Now, Europe and the U.S. are showing about a 1 percent increase in production year-over-year. Normally, that would suggest average to above average prices, but demand may not keep up. Food service and restaurant demand for dairy products is down. Food waste is also down.
"When people eat at home, they tend to eat their leftovers. They tend to be more judicious about how they're eating," she said. "When people eat at restaurants, portions tend to be larger resulting in potentially more food waste and disappearance."
Now, restaurants are refocusing on takeout, delivery and outdoor seating. As restaurants across the country reopen, empty foodservice supply lines need to be restocked. That is lifting nearby demand, she said, although restaurant seating capacity could be reduced by half to meet social distancing guidelines. Less restaurant seating could limit demand compared to pre-COVID-19 levels.
That could mean limited domestic demand.
Even though dairy consumption in the United States for the rest of 2020 isn't yet known, there are some signs of good export demand ahead. When Class III milk futures sank, a lot of product was purchased. U.S. dairy exports have also been favorable, she added, with Q1 2020 of nonfat dry milk up 12 percent from a year earlier.
The USDA is placing orders for $100 million in dairy products, too. Dorland believes milk prices have appreciated 84-91 cents based on the announcement and contracts awarded. Under the Food Basket program, butter and cheese prices largely recovered. That said, USDA does tend to curtail or slow their purchases if they see higher prices in the marketplace.
Dorland said the May milk check will likely go down as the worst of the monthly milk checks of 2020.
"We're starting to see the country reopened, so that has left us with some optimism. It's part of the reason why we went from $11 milk just a matter of weeks ago to $17 milk," she said. "Food is actually part of national security for most countries, and that is having some implications for what we're seeing today."
Dorland cautioned that unforeseen situations could move the price of milk higher or lower quickly.
With food service and restaurants losing 50-70 percent of their serving capacity, crowded restaurants with lots of business are not likely to occur this summer. Domestically and internationally, U.S. dairy product prices to the customer have increased in cost. Higher costs could impact exports later in 2020.
"It's really tough at some point in time to sustain milk prices north of $17 and approaching $18 when Europe and U.S. milk production is rising," she said. "We need a tremendous amount of demand in order to absorb that. I would be prepared for a lot of ups and downs as we move forward."