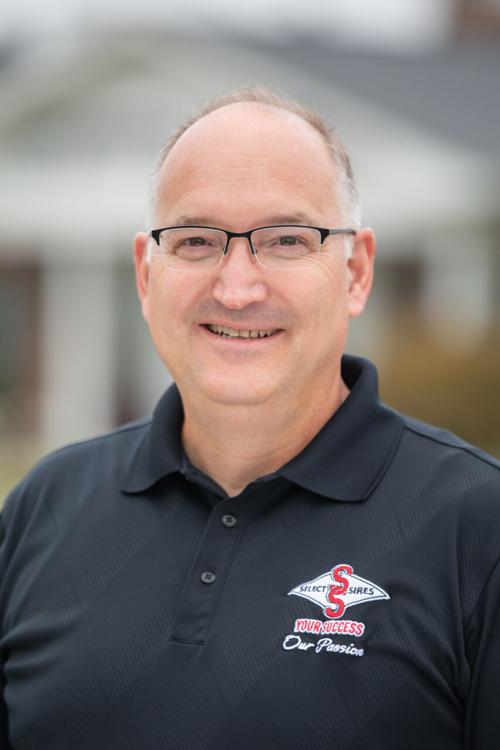 For dairy farms that need to reduce somatic cell counts, Select Sires has introduced Mastitis ResistantPRO, a genetic tool to boost mastitis resistance in the milking herd.
Mastitis ResistantPRO is a new index that identifies sires who offer multiple indicators of mastitis resistance. These include Council for Dairy Cattle Breeding (CDCB) Mastitis Resistance, CDCB Somatic Cell Score, and Zoetis Mastitis Resistance genomic evaluations.
Dairy farmers can find Mastitis ResistantPRO qualifying sires in Select Sires' sire directories. They can also search for Mastitis ResistantPRO sires on the Select Sires website and mobile app.
Both Holstein and Jersey sires may qualify for this designation.
Holstein sires that carry the Mastitis ResistantPRO designation will reduce mastitis cases by 2.3 percent. Jersey sires with the designation will reduce mastitis cases by 0.9 percent.
"Since mastitis is a major reason that cows leave herds, we need management approaches, as well as genetic improvement approaches, to reduce mastitis," said Chuck Sattler, Select Sires vice president and manager of genetic programs.
Some history
Groundbreaking work on developing genetic evaluations was pioneered by Dr. George Shook, Ph.D., University of Wisconsin-Madison.
This included measuring somatic cell counts and collecting genetic material as part of the Dairy Herd Improvement Association (DHIA) testing process.
"He always made the case that we have a genetic improvement opportunity in the area of mastitis resistance," Sattler said, of Dr. Shook, his former undergraduate advisor.
The dairy industry has included genetic evaluations for somatic cell scores since the mid-1990s, Sattler explained.
Then in 2016, Zoetis began offering Mastitis Resistance genetic evaluations. In 2018, the CDCB started publishing direct genetic evaluations for mastitis resistance.
"There are different ways to go about measuring this from a producer's perspective," Sattler said. "I think the most useful approach would be to look at the Predicted Transmitting Abilities that the CDCB publishes."
The values show how much different the sire's daughters will be in mastitis susceptibility compared with the industry's average.
If a bull can reduce the incidence of mastitis by about 3 percent – and the breed average is 20 percent – the Mastitis ResistantPRO sires offered by Select Sires will produce heifers with an average of 17 percent incidence.
DNA testing (using a hair follicle, an ear punch, or a blood sample) on young potential sires can determine what bulls meet Select Sires' criteria for the Mastitis ResistantPRO icon.
Scientists haven't totally figured out what makes one bull produce cows that are more resistant to mastitis than other cows. Some of the factors include physical barriers (like teat sealant), natural teat barriers that protect the mammary glands from pathogens, or immune responses when an infection does occur.
But multiple pathogens can cause mastitis, making genetic resistance a complicated trait to trace.
"We think part of the strength of our approach is to get multiple measurements, multiple predictions on our animals, and then if we use that collectively, it adds a little bit to the accuracy of the system," he said. "It helps us hedge our bets."
Sattler added that cows who produce larger quantities of milk are more likely to get mastitis than cows who produce less milk. By increasing mastitis resistance, the dairy producer is providing as much protection as possible for cows that milk heavy.
"With our selection index approach we are emphasizing mastitis resistance, but we're probably making some sacrifice in genetic progress for traits like production," he said.
Dairy cows need many strong traits to remain in the milking herd long-term. That includes strong feet and legs and good fertility, just for starters.
"The end result is that overall, it is better to use a balanced approach rather than focusing on one or two traits. Mastitis ResistantPRO is really a step in the future for making that overall herd potentially have greater mastitis resistance," Sattler said. "It's worth reminding folks there is no substitute for good husbandry or effective therapies. Good genetics and husbandry practices complement each other and will help improve the return overall."