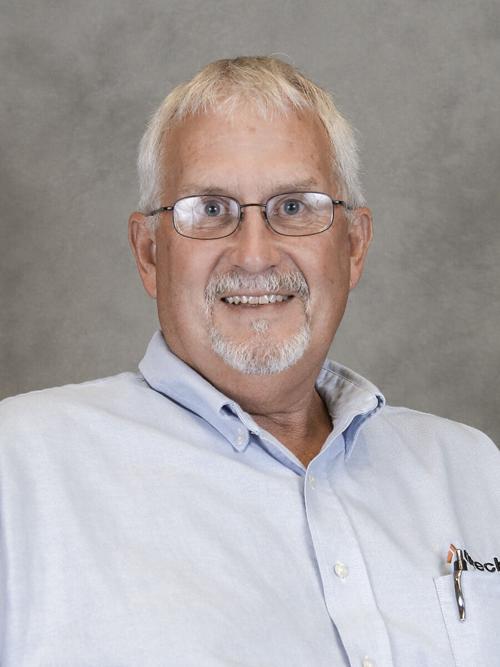 A relatively mild growing season has led to high quality corn silage, but there are always concerns and items to watch for during the winter feeding time, said Max Hawkins, Alltech mycotoxin management team.
Hawkins shared the mycotoxin findings from the 2020 Alltech Harvest Analysis that covers the U.S.
Growing season weather can have a huge influence on molds and subsequent mycotoxin production. The 2020 growing season had lots of droughty periods, especially through the central U.S. and up into the New England area, he said.
The Derecho also caused problems throughout the central U.S., and the effects of the storm could easily affect feed for the next year. Dry conditions, over the past several months in many regions, could affect both the 2020 and the 2021 growing season.
"There have been some regional pockets of moisture – enough to alleviate a little drought condition, but certainly not enough to add substantially to soil moisture levels," Hawkins said. He thinks the La Nina pattern could result in a continued dry pattern. Variable rain patterns stressed the 2020 corn crop, and led to variability in quality, he suggested.
The Alltech U.S. corn silage test included 288 samples collected between Aug. 25 and Oct. 28.
"All those samples are averaging 5.4 mycotoxins per sample, which means we have a multiple mycotoxin cocktail in over 99 percent of those 288 samples," he said.
As far as the risk of feeding (Risk Equivalent Quantities REQ) the silage to dairy cows, 20 percent carried a higher risk, 26 percent carried a moderate risk, and 53 percent carried a lower risk of affecting the cows.
The number of toxins ranged from 1-12 per sample. The samples were similar to a normal year with Fusaric Acid being most prolific and showing up in 94.44 percent of the samples. Type B Trichothecenes (DON family) occurred in 80.9 percent of the samples. Fumonisins were present in 63.54 percent of the samples.
Emerging mycotoxins that are mostly generated by molds, were discovered in 70.83 percent of samples.
Other Aspergillus was present in 11.46 percent of samples. The mycotoxin is found in droughty conditions.
"The averages that we see are not alarming," he said. The greater concern was some samples had levels of mycotoxins that were much higher. This includes samples with Type B Trichothecenes (DON), Fumonisins, Fusaric Acid, Zearalenones and Other Penicilliums.
"You have to test and analyze what you have to feed to make sure that you don't have one of those (maximum) levels. Maybe two of those levels are out there."
Greater risk with later harvesting and into winter storage
As the season progresses, mycotoxins keep increasing. What starts as a relatively low risk feed can eventually enter the moderate risk range. Multiple mycotoxins at a lower risk can create a synergistic effect, he added.
He added that in 2020 the mycotoxins in the DON family increased over time based on how long the material remained in the field.
Other Penicillium is another concern. Considered a storage mycotoxin, Other Penicillium comes in from the fields and multiplies fast in storage.
Compared with the U.S. corn silage crops in 2017, 2018 and 2019, the 2020 corn silage crop has less risk for toxicity in cattle. It is more similar to the 2016 corn silage, he said. Both 2016 and 2020 trended toward drought during the growing seasons. What Hawkins found is that although 2016 corn silage was low in mycotoxins at the time the pile was made, levels of mycotoxins increased from January into April. In some cases, low mycotoxin levels in the fall of 2016 reached a high risk of toxicity to cattle later in 2017.
"So it is telling us that we need to be cautious moving forward – what the risk in these silage facilities may end up being," he said.
Other Penicillium is more of a concern in the 2020 silage crop than in 2016. In addition, Hawkins worries that the 2020 U.S. corn silage pack has lots of variation in terms of stage of maturity, dry matter, packing density, oxygen penetration and ultimately mycotoxin development.
"There is direct evidence that REQ mycotoxin levels can increase over time in silage facilities," he said. "There are some that stay the same if it goes in at a good dry matter, it's well packed, it's well managed. That's what we can do to get these REQ's to remain somewhat constant."
He also added that Aflatoxin B1 could be a concern in corn silage made in droughty areas of Iowa or New England. Aflatoxin B1 has already been identified in corn grain, up to 100 parts per billion. It can affect milk production and needs to be monitored throughout the winter.
Because mycotoxins can increase over time, it's important to test corn silage and other feed products on a consistent basis.
Bunkers tend to stabilize in the winter due to the cold weather, but weather forecasts are calling for a warmer-than-normal winter. The stabilization that normally occurs might not occur during the winter of 2020-21. Mycotoxins could have the opportunity to increase, as well as wild yeast and mold.
"It's going to be well worth our time to pay strict attention to what's going on in terms of forage management out in these facilities," he said. "Watch the cows as to what they're telling us is going on. Analyze to identify the risk."