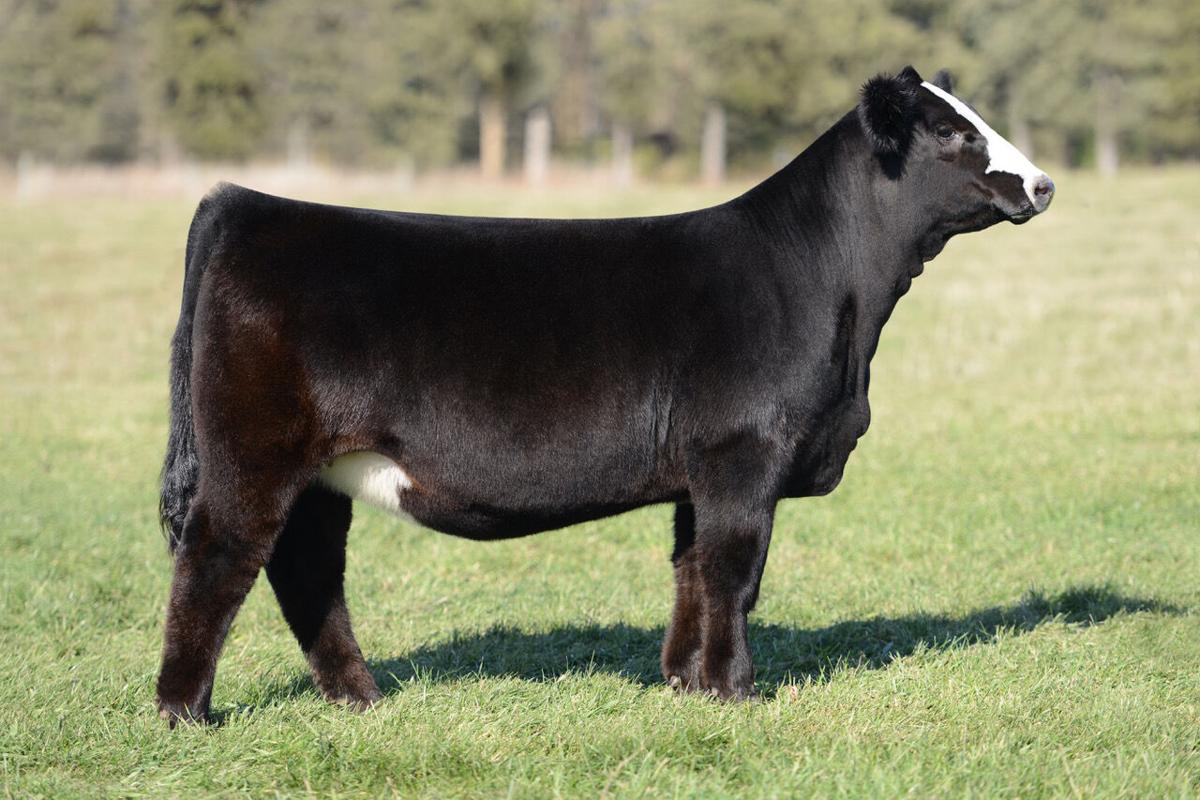 MABEL, Minn. – Time moved quickly ahead of the fourth annual Nelson Family Dream Works 2020 sale.
The Friday, Dec. 4, sale was the top priority for Gabe Chase of Nelson Family Farms (NFF), when we spoke to him before Thanksgiving.
The Nelson's Simmental and Angus breeds Dream Works sale features 30 open "coming-yearling" heifers, as well as 35 bred heifers that will be two years old in January 2021. As a special show stopper, NFF is offering for sale a top donor female – Mindemann Blacklass A24.
Gabe worked closely with his wife, Kayla, who handled registration and pedigree information for the sale catalog. Abe Hauge, show and sale cattle manager; Dennis Crouch, herdsman; Steve Walsky, fieldman and wrangler; and a small crew worked quickly and precisely to get ready for the sale.
NFF advertised they would have the heifers ready for viewing on Thursday, Dec. 3, beginning at 3 p.m., and all day on Dec. 4, ahead of the 7 p.m. sale.
With COVID-19 social distancing, NFF offered several ways to see the cattle before the sale – a 36-page catalog sent to prospective buyers; photos and videos sent directly to customers by cell phone or e-mail; photos available at nelsoncattle.com; a Facebook presence; an online Dream Works catalog; and online YouTube videos.
Gabe and Abe made a video of each heifer ahead of Thanksgiving. Each video, 40-50 seconds in length, represented hours of work for the two men.
"The open heifer calves, the halter broke ones, are getting a lot of washing, a lot of soap and water, and blowing them dry," Gabe said.
NFF designed and built a special "picture" pen with fence line that is used specifically for photos and videos.
"I don't let any cattle in those pens. In spring and summer, it gets a little fertilizer, gets mowed with the lawn mower, and I'll even drag a hose up there and run the sprinkler when I need to keep it nice and green," he explained. "So we go to a lot of trouble to have that perfect photo spot."
The warm and dry November offered green grass, although the tree leaves were missing. No one at NFF was minding the missing snow.
After fitting each heifer and making the video, Gabe uploaded the files for viewing.
Seeing the cattle walk in their natural environment provides important information to buyers. Viewers can study the videos online and get a good idea of exactly how each heifer looks and moves.
"A heifer has to be built on a really good running gear; we look for extra flexibility at the hock and pastern," Gabe said.
He likes the phrase "moves like a cat" to describe the heifer that plants its feet with extra cushion and comfort. Heifers built with this capability will likely have more longevity in the herd than heifers built "more rigidly."
"We also want them to be long-spined and deep sided, with plenty of internal dimension to process large volumes of relatively low quality roughage and turn it into high quality protein we can eat," he said. "Cattle that can do this efficiently and over many years add profitability to the operation."
Gabe also just likes cattle that are put together well.
"In the show cattle business, we try to breed stock that puts those pieces together in a balanced, eye-appealing package," he said.
The work didn't stop on the rest of the farm ahead of the Dream Works sale.
In addition to feeding, watering and cleaning, NFF vaccinated cows to protect the dams and calves against scours following calving. Calving is scheduled to begin Jan. 1 and run into March 2021.
The NFF sales barns were busy, too, with over 1,600 fat cattle sold on Wednesday, Nov. 18, at the Lanesboro Sales Commission.
"The packers are still making pretty good money on every carcass they process, so they are after the finished cattle," Gabe said. "Markets have been good."