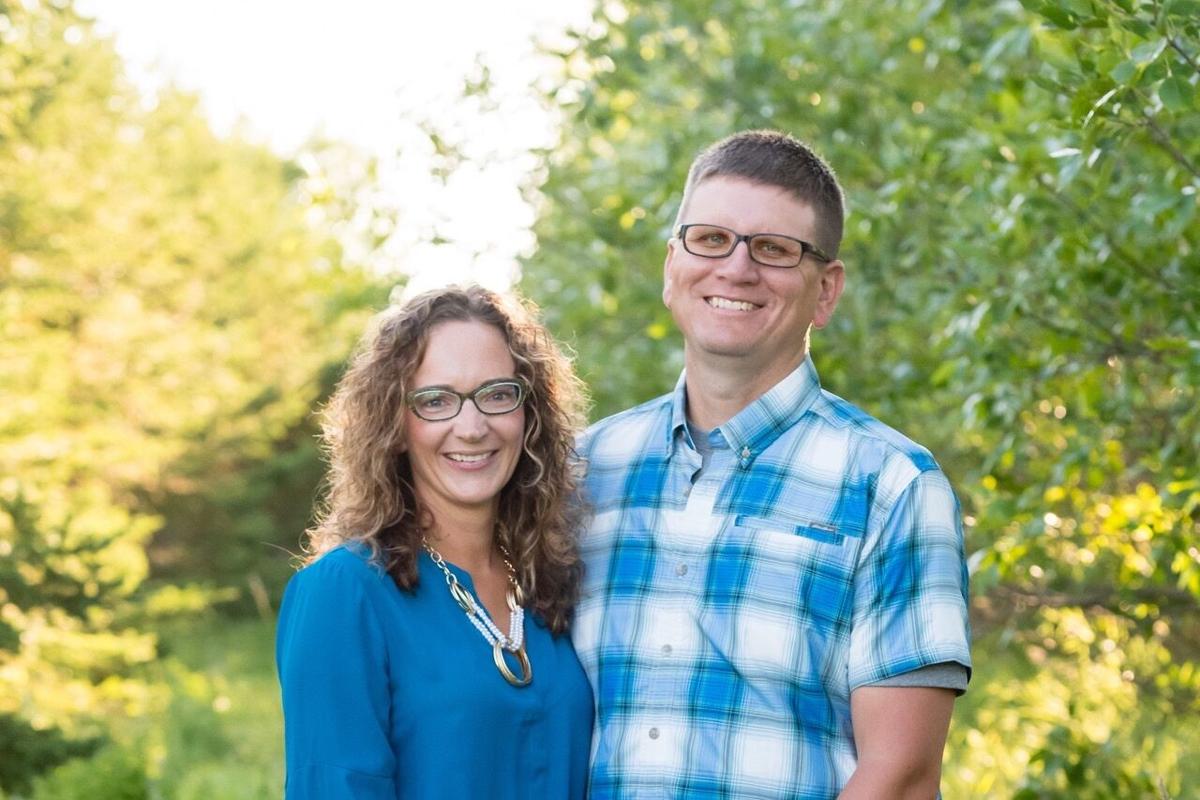 HERMAN, Minn. – Western Minnesota in late September was reminiscent of a desert with cloudless days and highs in the mid-80s. Like a desert, the clear, calm star-filled darkness cooled down the night. Coyotes howled in the distance.
The Blume Farms crew put in long hours harvesting soybeans. Conditions were good for soybean harvest, but too hot for piling sugarbeets.
"It's perfect for getting these beans done, and it's drying the corn down," said Dana Blume on Sept. 27. "Everything is going full bore around here."
The Blumes finished corn silage harvest for Riverview Dairy and worked on their two trucks that "limped" through to deliver the last few tons.
"Those two are fixed. We're always fixing trucks. We have another one that is giving us problems now," he said. If they didn't have to fix trucks, there would be a lot less work to do in the machine shed/shop. "That's just the nature of trucks."
They had a grain cart to fix on Sept. 24, too – typical of harvest repair.
Then it was on to sugarbeet prepile. It went well. During the pre-lift harvest, sugarbeets are sliced as they are brought to the factory.
Following a couple days of that, the crew concentrated on soybeans and hoped to finish up before the end of September.
"Then we'll get started with corn," Dana said.
Soybean harvest was unusual. The stems and the pods looked green, but the soybeans themselves were dry. With rain in August and September, the soybean plants were rejuvenated, but the soybean seed was already formed and moving toward maturity.
Selecting what soybean field to harvest next was difficult. The fields didn't necessarily look mature enough.
"It's a slower grind because you're running green stems through the combine, but the wettest load we've hauled to town so far has been 13.6 percent, but we went through some really green patches," he said.
The Blumes were fortunate to have a draper head that worked well. Dana did have to run to Bird Island to get parts for the draper head after they took a bearing out. Green stems have traditionally wound around reels or augers making it necessary to remove the material.
"One of my neighbors just stopped harvesting and let the soybeans sit for a couple of days," he said. "They're hoping the stems dry down more."
Soybean yields in the Herman area ranged from 20-70 bushels per acre, or a little higher in some cases – likely dependent on where sporadic rain fell at the right time, soil type, and varieties.
The soybeans were hauled to town. Seed beans were stored at home in a bin.
"We're happy with our beans," he said.
With corn harvest just ahead, Dana was anxious to get the bin system working. They were waiting for two drive motors and auger assemblies. They got one set, so he felt they could start combining corn and get it into the bins through jerry rigging.
"It's like everything this year – getting parts is just a circus," he said.
The Blumes wanted to get as far on corn harvest as possible before the main sugarbeet harvest started. If long-range weather forecasts with above-normal temperatures occur, there will likely be sugarbeet harvest shutdowns. Temperatures need to be below 50. The beets will spoil in a pile if they can't cool off.
"I'm guessing we're going to get pushed off some on beet harvest," he said. "We will see how that goes. That backs up everybody's help and labor. I think the next three weeks are going to be pretty interesting."
Dana mentioned that the Blumes attended Big Iron and had an enjoyable time.
"Big Iron is more of a social event for me now than looking at equipment," he said. "I've run into more neighbors and college buddies and people that I went to school with than anything else up there – which is fun."