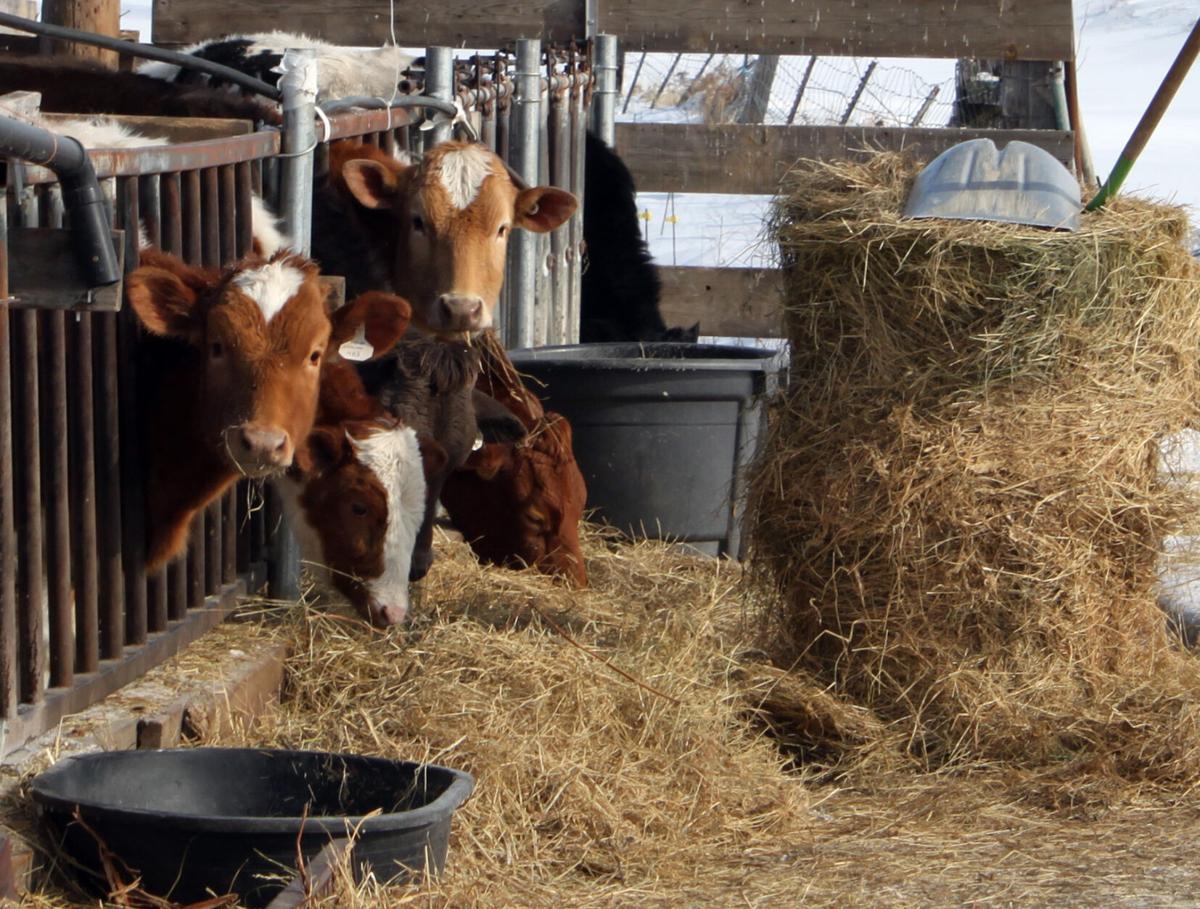 NEW ULM, Minn. – The reality of February in Minnesota set in as the winter finally turned cold. Nighttime temperatures on Feb. 5 dropped to minus 1 degree and headed lower. Nighttime temps weren't expected to return to zero until Feb. 19. Daytime temps for Feb. 5-19 barely made it out of the single digits at Fritsche Dairy.
When temperatures turn that cold, Paul Fritsche keeps the cows indoors. Frozen teats are too great of a risk for the 30 cows in the registered herd.
"Chores take forever on days when it's cold like this," he said. "We're feeding silage twice inside each day, and it takes a little longer. It's a lot easier to bed the cows when they are outside and out of the stalls."
Nothing wants to work as well at temperatures below zero. On Feb. 12, the day of his report, Paul started up the diesel tractor that hauls the manure spreader, and let it run for about half an hour. He needed to get the hydraulics warmed up.
With the cows inside all day, there was also more manure to deal with and the gutter manure cleaning system froze up. That meant prying and pitching some manure to get the cleaner moving again.
"We have to keep some fresh air moving through the barn," he added, noting the thermostat-controlled fan – set for 40 degrees – was running during his interview.
He grabbed a large square frozen bale for the cows that was a bugger to pull apart in the tie stall barn – even after the bale sat indoors for a day. Fritsche Dairy used up their 2020 first and second cutting of alfalfa hay and this was the first bale of third cutting that is stored in bags.
The Fritsches estimated there was enough quality hay to last until September. Each cow gets as much alfalfa hay as they want – generally about 35-40 pounds daily.
Outside in a well-bedded open-faced shed next to the milking barn, the developing young heifers were up and eating. In the cold weather, they received water at 11 a.m., instead of twice a day.
"They'll be okay," Paul said.
He watches the herd all day long.
Despite the cold temperatures and challenges, there wasn't much snow, and the wind was still.
That made it easy for Melanie to go to work ahead of Valentine's Day. As a florist at Cash Wise Foods, she was busy stocking the floral department for Valentine's Day.
"COVID-19 has really taken a hit to the floral industry," Paul pointed out.
Thankfully, Valentine's Day floral business was brisk, and COVID-19 restrictions were beginning to lift. The number of cases was going down and over 700,000 Minnesotans received at least the first vaccine for the virus.
As Paul was delivering hay to the cows, Melanie returned home from her job in town.
The Fritsches continued their discussion of the classification program, which was introduced in their last producer progress report.
The cows are evaluated based on various descriptive traits during a classification evaluation. These include stature, strength, body depth, dairy form, rump angle, rump width, rear legs/rear-view, rear legs/side-view, foot angle, fore udder attachment, rear udder height, rear udder width, udder cleft, udder depth, front teat placement and teat length.
Producing cows that have medium stature, good feet and legs, plenty of body depth, and a high quality udder remain very important.
In addition, the Fritsches and the people who board cows at Fritsche Dairy are looking for show quality registered animals. They want cattle that look "pretty" over all.
"We always try to make them better," Paul said. In high school, he stood third in his class at World Dairy Expo and has had the "show bug" ever since. "Classification is basically like the showring, but it's all for things that make a functional cow-type," he concluded.