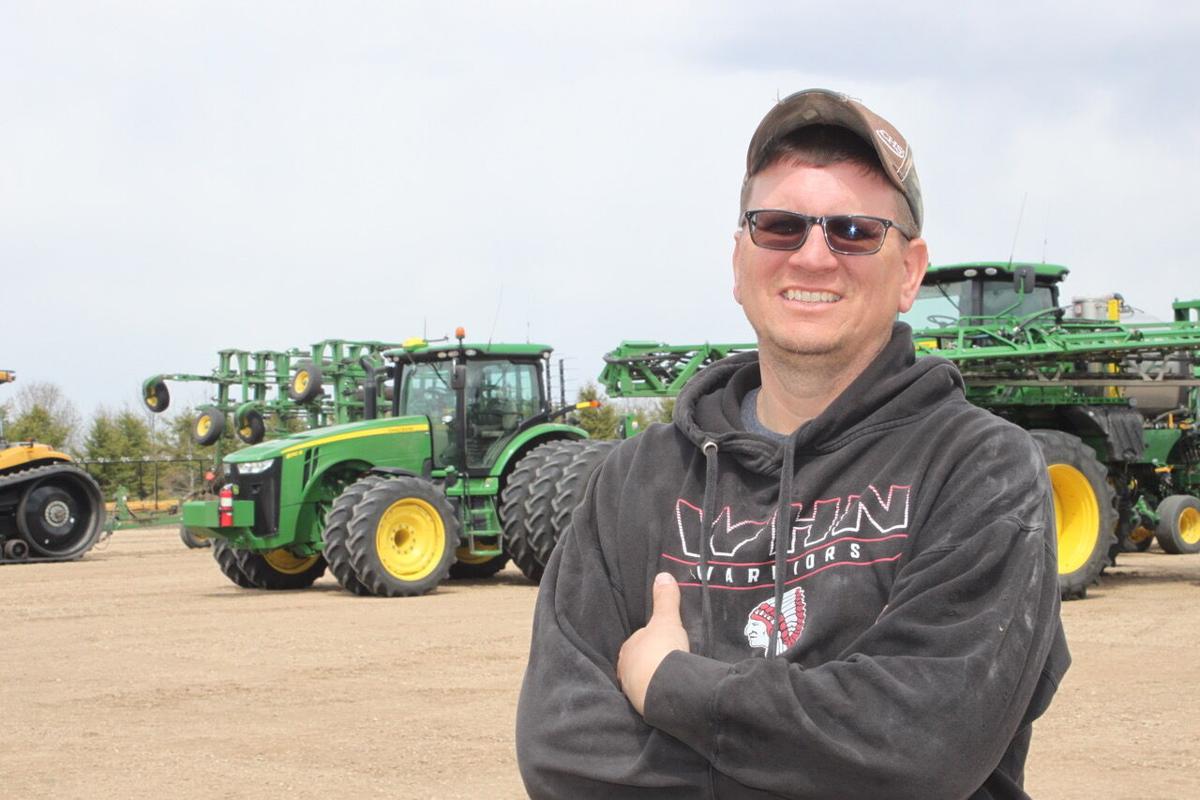 HERMAN, Minn. – After a slow start, Dale, Dana, and Dominic Blume, plus their crew, quickly caught up with planting in 2021.
Several inches of rain in early April, plus cool temperatures, kept the west central Minnesota farmers out of the fields. As of April 26, they had planted just 25 percent of their sugarbeets and a few soybean fields. Then, a quarter-inch of rain fell and conditions were too muddy and cold to plant.
Things turned around quickly though.
Starting again on April 28, the crew seeded several thousand acres of sugarbeets, corn, and soybeans in just eight days.
Planting was all but wrapped up by the evening of Thursday, May 6.
"It is a record for how fast this crop has gone in the ground," said Dana during a May 6 interview at his homestead. "Conditions were perfect. You could go fence line to fence line – you didn't have to go through potholes."
The Blumes farm from 10 miles north of Chokio to 4 miles north of Fergus Falls – a distance of about 40 miles north to south, and about 20 miles east to west.
Just a few miles west of Dana and Katy Blume's homestead, there is a lot of clay in the heavy gumbo soil. The homestead is located on what was once the beach of Glacial Lake Agassiz. The farmland to the east is prairies/potholes and lakes/woods.
They have a lot of variability in soil types – but with dry conditions they planted all of it.
Some of the sugarbeet fields needed a cover crop, and some didn't. A cover crop of wheat or barley was spread on fields with less residue. Sugarbeets planted on last year's corn ground have enough residue to keep the tiny seedlings from flying out of the ground like little helicopters.
As of May 6, Dana was waiting for the sugarbeets to emerge. Soil temperatures in mid- to late April were below 40 degrees, he said, and that slowed germination. The Blumes hoped it would rain soon to activate the herbicides.
Readers of the Blumes' Producer Progress Reports may remember that Dana and Katy were American Soybean Association DuPont Young Leaders in 2012. They traveled to Pioneer headquarters in Johnston, Iowa, for training, and then attended Commodity Classic in Nashville, Tenn. The program focused on media and advocacy training, communication style analysis, group case studies, public speaking, and networking opportunities. Dana and Katy were selected to go to Washington, D.C., to share their story with legislators, too.
"It was a good program, we met a lot of nice couples," Dana said. "We got exposed to a lot more of the political side of things. It made me more active and vocal about what's going on in agriculture.
"There's not very many of us who do this out here, and we don't have a huge sounding board of people," he continued. "So the ones that are here, have to make some noise."
The Blumes encourage young people interested in rural leadership to apply for this program that is now called the ASA and Corteva Agriscience Young Leaders program. The 38th class of 2021 Young Leaders have held virtual meetings, and there are plans to meet in person during the second half of the year.
As a leader, Dana served on the Minnesota Soybean Growers Association Board of Directors and was elected the 2016 secretary. For now, he's stepped back from leadership positions as he and Katy's children are very involved in school activities and sports.
Their oldest daughter, Kilee, is studying journalism at North Dakota State University, while Cole, Addison, and Charlie are at home. Both Cole and Charlie play hockey. Addison is involved in both sports and a variety of activities.
At the farm, the crops generally require only a little moisture to get started. The Blumes were hoping for good germination and emergence from the sugarbeets, corn, and soybeans.
"We have to get some rain here in the next 2-3 weeks to get everything going," Dana concluded.