Ag economists offer advice for surviving difficult times
Farmers have persevered through major challenges in the agricultural industry, and they'll make it through the COVID-19 pandemic as long as they adapt.
That was the message of Jason Schwantz, refined fuels senior vice president with CHS, speaking on a virtual Farmfest panel Aug. 4 on the state of the ag economy.
"Change will keep coming rapidly," he said. "This is going to change how we work and live forever. We have to adapt to the new way."
The pandemic caused major disruptions in the fuel industry. People stayed home and the demand for fuel shrank. While ethanol plants have struggled, Schwantz sees opportunities for farmers to buy cheaper fuel.
Gas and diesel prices are about a dollar lower than usual. Fall is typically a time when diesel is in high demand as harvest ramps up. Schwantz urges farmers to stock up now while supplies are still plentiful. Though production has been cut back, refineries are taking the jet fuel that normally goes to the airline industry and turning it into diesel, Schwantz said.
Meanwhile, propane inventories in the Midwest are at a five-year low. Canada has scaled back production of propane because demand hasn't been high, Schwantz said. That could be a problem this fall if the corn crop needs to be dried, he added.
"If you're out there and you know you have a good crop, make sure you fill up right now," said Schwantz, who farms near Plainview in southeastern Minnesota.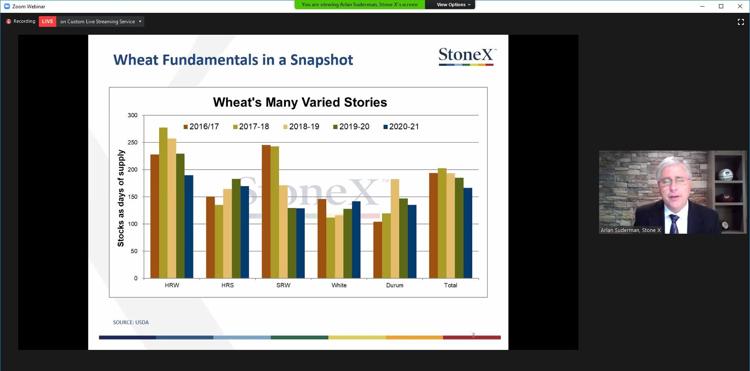 There's a pretty big crop out there, according to Arlan Suderman, chief commodities economist with StoneX. He noted expected yields in the Midwest based on client surveys. Minnesota farmers are expecting corn yields eight points above record and soybeans producing three bushels more than ever before – a yield of 55 bushels per acre. South Dakota's corn could be four bushels higher than the record – or 165 bushels per acre – and soybeans are expected to be a little lower than the top mark at 49 bushels per acre.
On the livestock side of the industry, things are bouncing back from meat processing disruptions caused by COVID-related plant shutdowns. Beef plants are running at capacity for overall chain speed, according to Compeer Financial economist Mark Greenwood. Animals are being harvested at rate close to normal, but further processing is not getting done, he said.
Greenwood was impressed with the way pig farmers dealt with plant shutdowns, especially for an industry that cannot easily hold livestock for harvest. He estimated that hog slaughter is still backed up by about 2 million head after the mid-April shutdowns, and he worries about harvest capacity this fall, which is normally a busy time for pig hog harvest.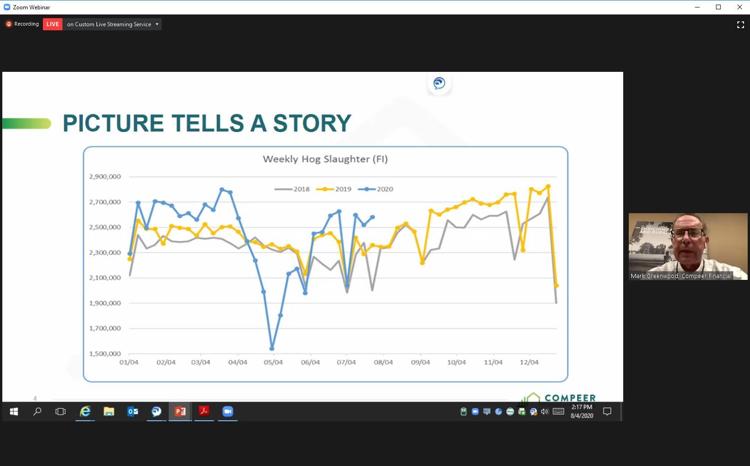 "We have some hills to climb," he said.
Greenwood encourages producers to understand your cost of production and practice risk management. With those as a focus, any size operation can be successful, he said.
Suderman wrapped up by saying farmers should focus on the small wins this year to stay in business.
"You don't have to have a home run mentality with your marketing plan. Focus on hitting singles and doubles this year," he said.
All the panelists lamented not being at Farmfest to meet people and enjoy the food this year, especially on an unseasonably mild August day.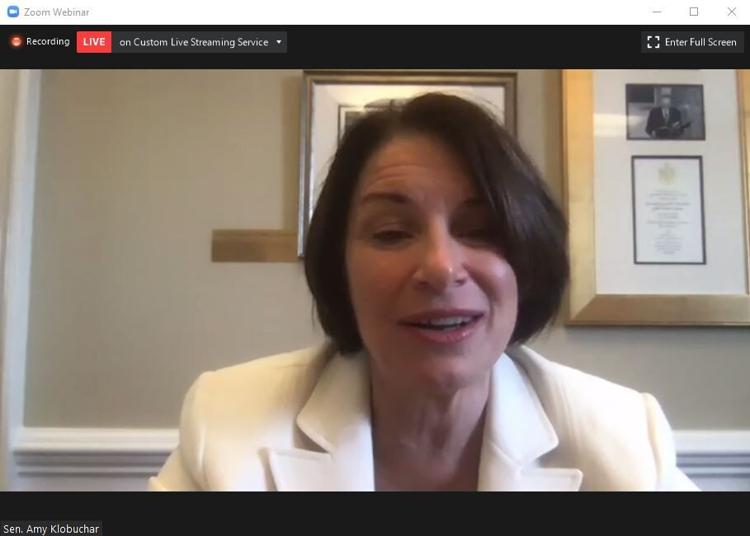 The session started with a message from Sen. Amy Klobuchar, D-Minn. Speaking from Washington, D.C., she gave an update on negotiations over coronavirus assistance programs, noting that there were 26,000 applications from Minnesota farmers approved for funding through the Coronavirus Aid, Relief, and Economic Security (CARES) Act, and the government is working to get the money out. Klobuchar also noted that trade deals and biofuel waivers are important topics she is working on.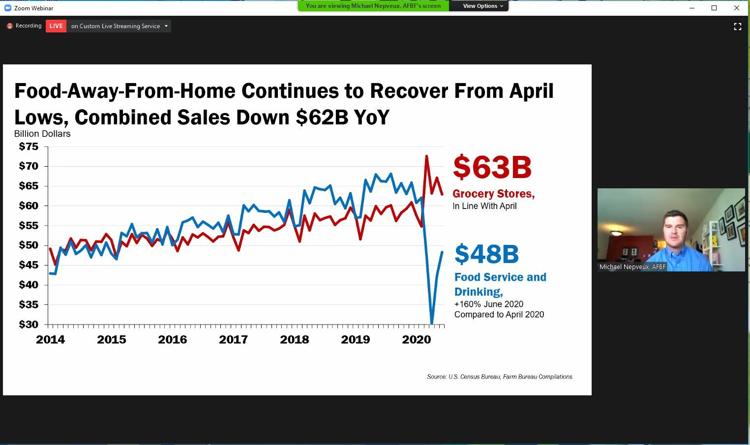 CARES funding comes to farmers though $9.5 billion allocated to the Coronavirus Food Assistance Program. Payments are lagging. For hog farmers, 18% of the total allocation has been paid out as of early August, according to Michael Nepveux, economist with American Farm Bureau Federation, who spoke on the panel. Specialty crop payments are less than 1% paid out in some sectors. He urged farmers to act.
"Get signed up sooner rather than later if you haven't done it," Nepveux said.