There are three reasons Minnesota needs a coalition of entities working to better soil health, according to Theresa Keaveny, executive director of the Minneapolis-based Sustainable Farming Association.
She wants to see statewide adoption of soil health practices and to keep livestock on the landscape.
The third reason, in particular, resonates with farmers during this down cycle in the agricultural economy: keeping farmers farming by saving money.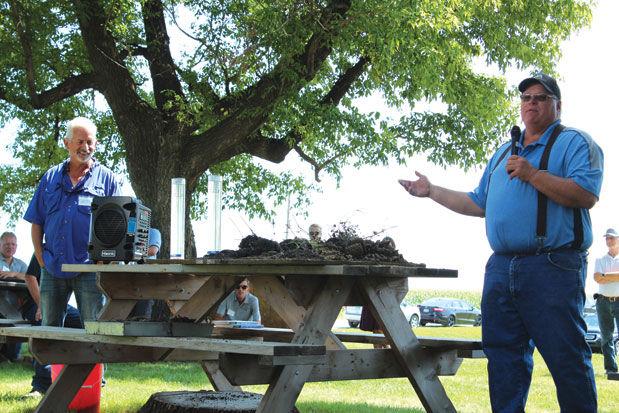 "When we're keeping farmers on the land, we're keeping our Main Streets vibrant," Keaveny said, speaking at the ribbon cutting event for the Minnesota Soil Health Coalition.
About 150 people gathered at Stoney Creek Farm, owned by Grant and Dawn Breitkreutz north of Redwood Falls, Minnesota on a warm afternoon in mid-August to commemorate the partnership between the Minnesota Soil Health Coalition and the Natural Resources Conservation Service. They saw demonstrations on the benefits of soil health practices and heard from rock stars of the movement, Ray Archuleta and Gabe Brown.
Minnesota Commissioner of Agriculture Thom Petersen opened the event, noting that the agriculture industry is making progress toward a larger effort to improve water quality and address challenges with the climate and soil health.
Speaking after the kick-off, Petersen acknowledged that many farmers are in the mindset that they have to till their fields to prepare for the next planting season. Conditions are right to shift away from that now, as he sees it.
"Farmers are really looking to save money and try something different now," he said.
He's excited that the adoption of soil health practices is a farmer-lead movement. During his farm visits since taking office in January, he's seen farmers focused on soil health and cover crops, he said.
"We're responding to what farmers are asking for," he said.
Groups like the Minnesota Soil Health Coalition, he added, provide a valuable educational tool in creating a network of farmers and soil health experts who can learn from one another.
"They're leading by example," Petersen said.
Several groups are behind the newly formed soil health coalition. Serving farmers on their soil health journey is a source of pride for the Minnesota Water Quality Certification Program, said Brad Redlin, head of pesticide and fertilizer management for the state's ag department.
State conservationist Troy Daniell had the honor of cutting the ribbon – a garland of pairie grasses and sunflowers – at the kickoff event. He said forming a coalition isn't only a momentous time for the Minnesota Soil Health Coalition, it's a "big deal" for the future of the world.
Since the 1930s, efforts to conserve soil with terraces and grass waters are just "Band-Aids," Daniell said. But he sees hope in local-led movements with producers leading the way.
"We can move the needle," he said, promising jokingly to outdo South Dakota's soil health coalition.
Gabe Brown shared a personal example of how he turned to regenerative practices on his North Dakota ranch. As a first generation farmer working with his wife's family, Brown's first few years managing his own land in the 1990s proved especially challenging.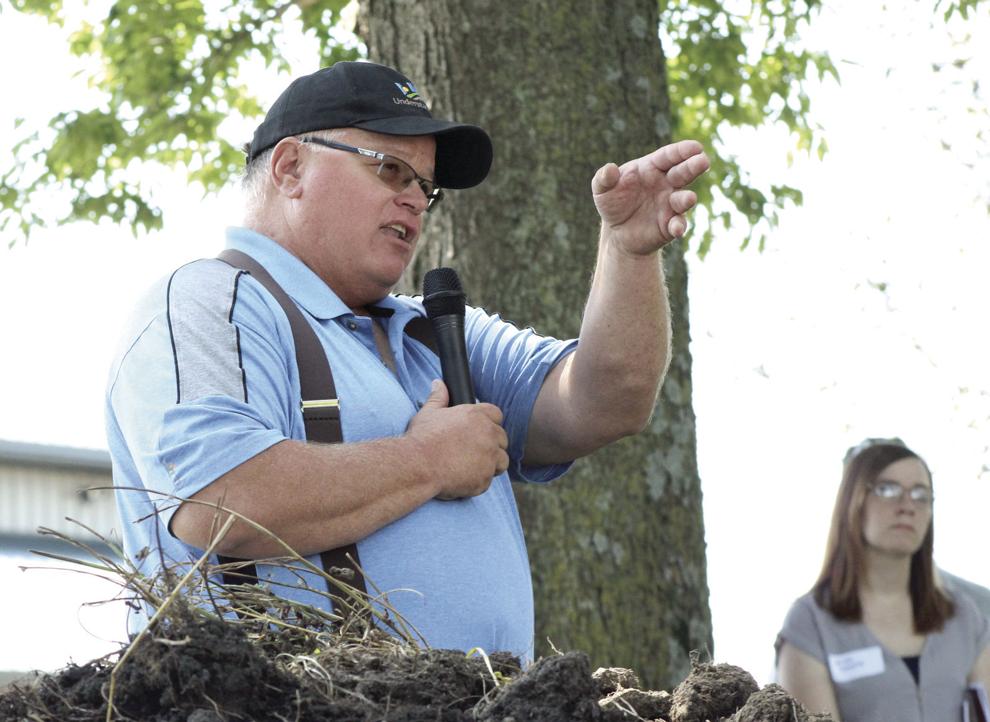 Hail wiped out his crop the first two years. Things dried up in year three, and the next year brought more hail. He was $1.5 million in debt at the end of those four years, he said. It prompted him to do things a lot differently.w
He started by reaching back in history. At the library, Brown looked up copies of Thomas Jefferson's journals to see what he was planting long before there were commercial fertilizers and modified seeds. Brown learned the founding father was planting radish, turnip and vetch. Those are among the popular cover crop mixes useful for grazing and for building soil health.
Each year got better and more profitable at the Brown ranch, he said. He kept learning and developing soil health principles.
Now Brown tours the country with business partner Ray Archuleta, speaking and consulting producers looking to jump into regenerative practices.
Archuleta said that transition takes a bit of humility. It's about learning to emulate nature instead of trying to control it, he said.
"Have faith in the system," Archuleta added. "It works."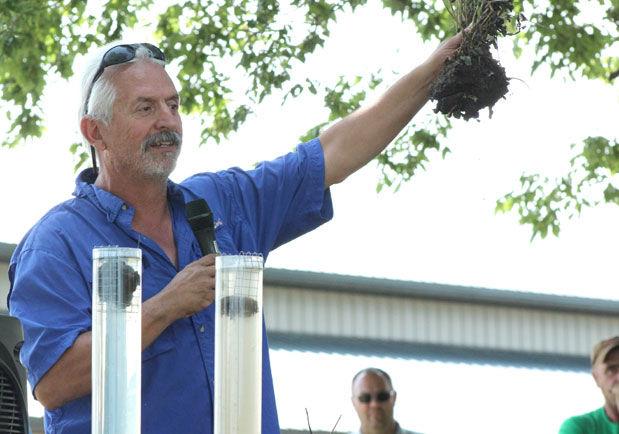 Keaveny of the Sustainable Farming Association, has faith these ideas about regenerative agriculture will spread statewide.
"We want to see that from the Canadian border to the Iowa border and from the Dakotas to Wisconsin," she said.
Editor's Note: This story has been updated to include comments from State Conservationist Troy Daniell.
Janelle is editor of the Tri-State Neighbor, covering South Dakota, southwestern Minnesota, northwestern Iowa and northeastern Nebraska. Reach her at jatyeo@tristateneighbor.com or follow on Twitter @JLNeighbor.