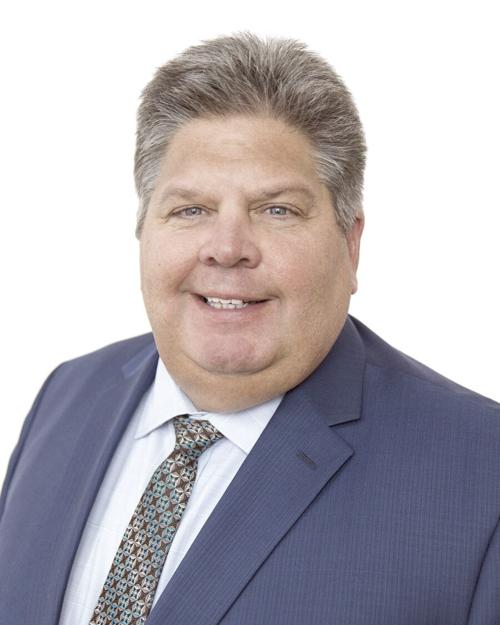 It's been quite a run for Kevin Paap as president of the Minnesota Farm Bureau. He first joined the organization's board 24 years ago and recently announced he will not run for re-election. Looking back on his time in Farm Bureau leadership, he called it one of the greatest experiences in agricultural life that a man could have.
The Blue Earth County farmer didn't wait too long when thinking about the highlight of his time leading the Farm Bureau: "The people," he said. "You can think about the different places you've been able to travel to that you would have never gone to before and even the great programs you're invited to. But even with the places or programs, it's still all about the people that make it work."
He says Farm Bureau is no different than any other organization because its members are the lifeblood. Farm Bureau is a grassroots organization, so the members are how "we get things done." Paap said it's an honor to serve as the face and the voice for every one of those Farm Bureau members since first getting elected president in 2005.
One of the remarkable things about leading a state farm bureau organization is the amount of travel required every year. Paap, who was first elected state vice president in 1997, said his list of domestic and international travel destinations is long.
"It sure is," he said. "It's not because it's 'Kevin Paap,' it's because of the Farm Bureau. I got to serve on the American Farm Bureau's Trade Advisory Board, which led to a lot of international travel. We've traveled to the World Trade Organization, the European Union, and many other countries on trade missions.
"There have been many, many trips to Washington, D.C., over the years, and I enjoyed every one of them," he continued. "Sometimes, when you've been to D.C. four times in five weeks, you get to wondering when there will be time to farm, but there were good reasons for us to be there."
One of the best things about traveling to other states and countries was the chance to get to know people he otherwise wouldn't meet. He's traveled to diverse locations like Cuba, Argentina, Chile, Japan, North and South Korea, and Belfast, Ireland. The chance to speak before people in places like these and so many others represented amazing opportunities.
Another part of leading an organization like the Minnesota Farm Bureau is watching others grow and develop into future leaders and playing a part in that, including county farm bureau leaders who advance through leadership levels in the Farm Bureau organization. He's also been a big booster of the state's FFA organization.
"One of the things I did for all six FFA state officers each year was to buy them a Farm Bureau membership," Paap said. "I did it primarily to give them access to more resources for information. Watching them grow as state officers has been a highlight for me.
"A perfect example of this is an e-mail I got recently regarding our state's Young Farmers and Ranchers Committee," he added. "I have four young people out of a committee of seven that want to be chair of the group. Two of the four are past state FFA officers I knew many years ago."
He's enjoyed watching young people develop into leaders across agriculture and in rural communities. "That is so important to the future of agriculture," he said.
There's no question that leading a state Farm Bureau organization has challenges. Paap said there weren't many days on the job that he didn't enjoy, but he had a few tough ones, especially in October when it was time to finish harvest.
"Some of the hardest days are when you're driving out the driveway to head to a meeting and you really should be combining beans," he said, "Now I have a son that's involved in farming with me, and it's not nearly as big a deal, but it was a challenge back when the kids were younger."
Technology is another advancement that made it a little easier to farm while leading the organization. Looking back at the past quarter-century, a farmer couldn't do a Zoom meeting in the cab of his truck.
So, why step away from it now? Paap says he's had the chance to walk through so many open doors because of agriculture and the Farm Bureau. However, a sudden retirement from the Blue Earth County Commission led the longtime Farm Bureau President in a different direction.
"I always wanted to continue to be involved in governance and my community in something ag-related," he said. "We had a retirement a little earlier than I predicted by a county commissioner, which is something I've looked at over the years. I got to know a lot of county commissioners by working at Farm Bureau."
He was elected to the Blue Earth County Commissioners last November, so Papp decided to announce he wasn't running for re-election early enough to allow good candidates to replace him to come forward. Becoming a leader at the state level for Farm Bureau is a decision that requires a lot of consideration by each candidate, their families, and everyone in their farming operation.
"I have to admit, I needed to remember wondering if my predecessor might have stayed too long," he recalled. "Now is the right time to hand leadership over to the next generation. Just like in farming, generational sustainability is our most important sustainability. It doesn't matter if it's your farm or your Farm Bureau."
As a lifetime member of Farm Bureau, Papp says he'll be around. However, while Papp will return every phone call he gets, it's time for someone else to take over the organization's leadership.
"I'll be as helpful as I can to anyone that calls, but it's not my Farm Bureau in 90 days," he said. "That's how my predecessor treated it, and that's how I want to handle it."