LINN, Mo. — Doris Neier remembers the family tradition of having decorated sugar cookies around Christmas. When her two nieces moved to Florida, she started decorating cookies on other holidays and sending them down.
"It grew from there," Neier says, smiling at the memory. "I started making them for family things, and then I started making them for weddings and showers."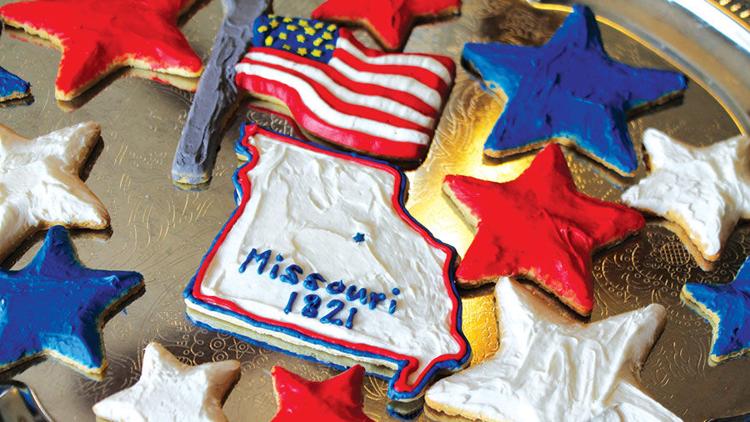 She does different cookies for the seasons and for events at her church, Sacred Heart Parish in nearby Rich Fountain. She does farm and tractor themes, flowers, sports, and a batch that includes "anything with wheels" — planes, trains and trucks. When a neighbor retired from working at MFA, she made MFA cookies.
Fall and Halloween are big seasons for decorating cookie options, she says.
She got her sugar cookie recipe from her mother.
Neier and her husband, Keith, live on their family farm near Linn, Missouri, on one of those typical steep Osage County hills overlooking bottom ground.
When she goes into town, she's often keeping an eye out for new materials.
"If I'm ever out and about, I tend to veer to the cookie cutter or sprinkle department," she says.
Neier has learned along the way, through experience and experimenting with different things, such as using toothpicks and tweezers to get the icing just so, checking images online to make sure sports logos and tractors look just right.
"I've kind of learned the things a little bit along the way," she says.
Both Neier and her husband come from big families, and they have several kids and grandkids of their own, so she has plenty of opportunities to make cookies for people. Also, people in the community call her to have her make cookies for events and special days. She enjoys making things people appreciate, and the fun pursuit of finding new ways to decorate the cookies.
"Every time I do a new season, I will make sure I do one thing different than before," she says. "I enjoy the gratefulness of the people who ask you to do them, to help make it special."