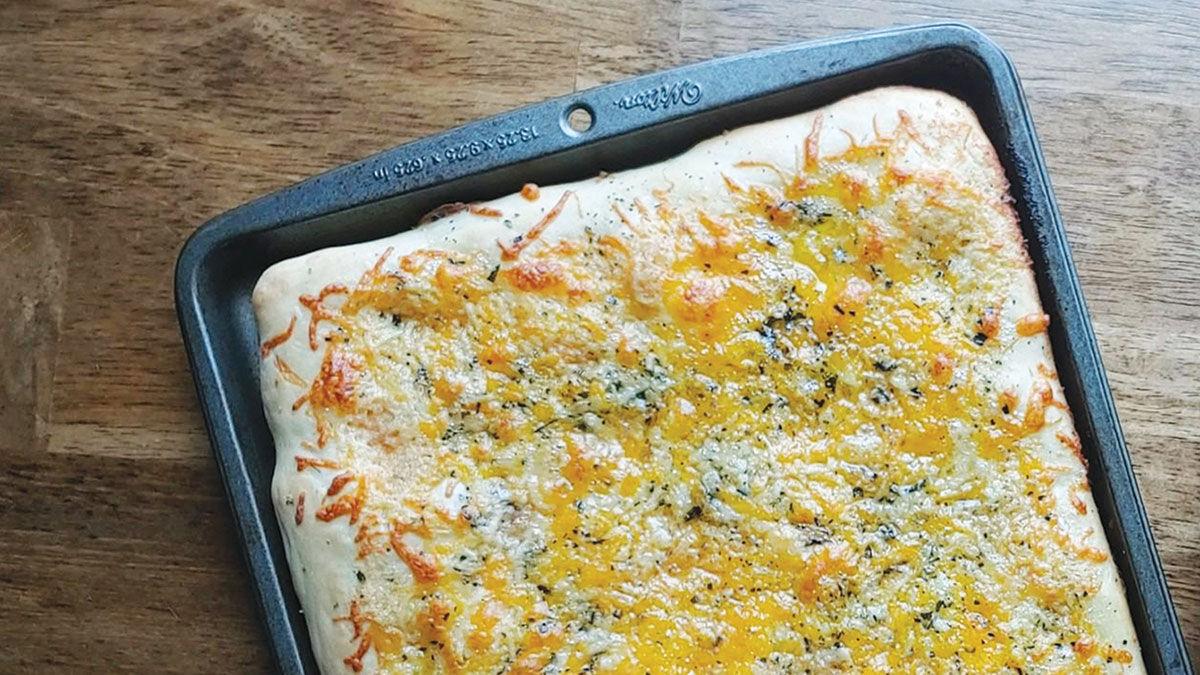 With remaining dough, place in a rimmed baking sheet. Using your hands, push it into the corners and flatten it out. It should not be taller than the edges of the baking sheet.
1 C. shredded Colby-Jack cheese
4 T. melted butter
1 tsp. salt
1 tsp. granulated garlic
Spread cheese over the dough. Melt butter, and mix in salt and garlic. Pour over cheese. Sprinkle with herbs of choice such as basil, oregano, thyme.
Bake for 20-25 minutes, until the crust is golden brown. (If you have butter left over, use it over the exposed crust on the pizza or use it as a dip.)