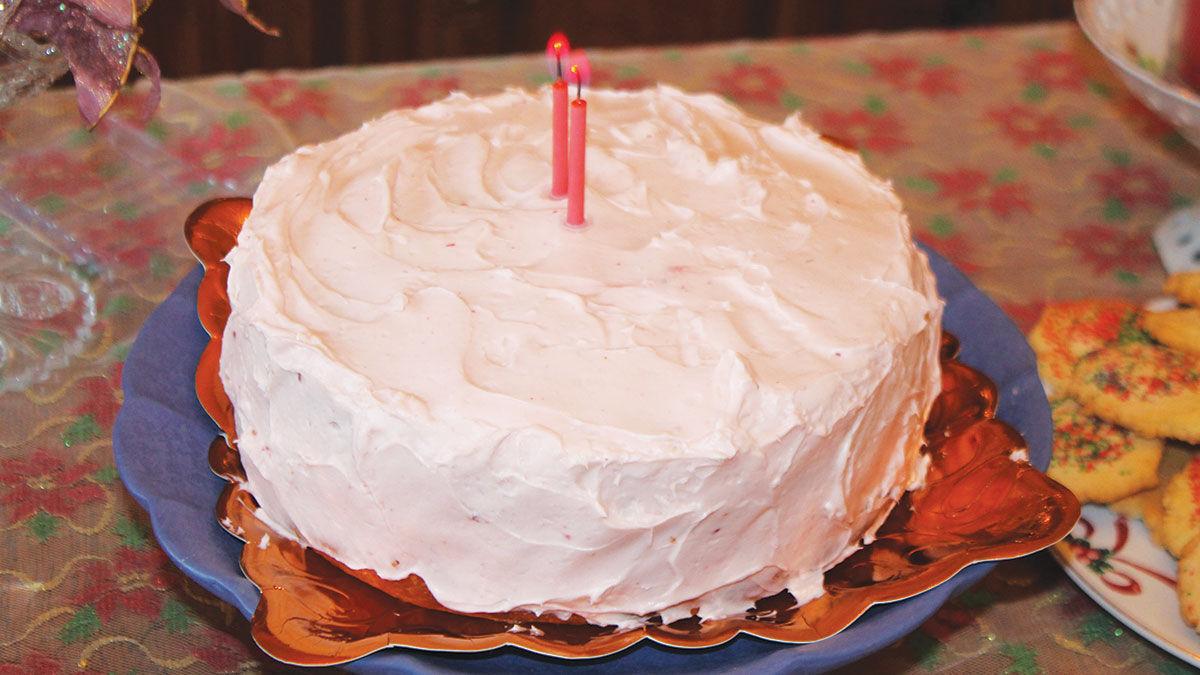 1 C. butter
2 C. sugar
6 eggs (reserve 2 whites for icing)
3/4 C. flour
2 tsp. baking soda, dissolved in 1 T. raspberry juice
1 C. raspberries, cooked (measure after putting through a sieve)
1 C. raspberry juice
For icing:
8 T. raspberry juice
2 C. sugar
2 egg whites
Cream the butter and sugar. Add eggs and beat well after each one. Add raspberries; blend. Add soda and juice alternately with the flour. Pour into greased and floured cake pans. Bake at 350°.
For icing: Add enough water to 8 T. raspberry juice to make ½ C. Mix with 2 C. sugar and cook until it spins a thread (223-234°). Pour over two well-beaten egg whites. Continue beating until of spreading consistency.