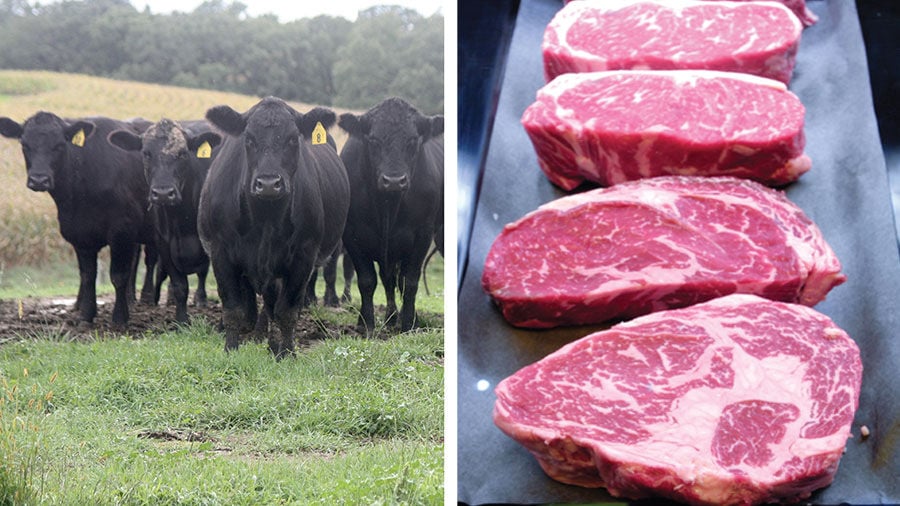 Analysts are watching as beef prices drift lower, and are looking ahead to see what holiday demand might look like in this unusual year. Andrew Griffith, University of Tennessee ag economist, says some of the downward trend in boxed beef prices is seasonal.
"Boxed beef prices continue their downward trend this week as supplies are ample and demand continues to seasonally soften," Griffith says in his weekly market outlook.
Right now, Griffith says it is difficult to project what holiday beef consumption will look like.
"As packers and retailers look forward to holiday beef sales, most have tempered expectations," he says. "It is difficult to know at this time if consumers will open their wallets to pay for high valued cuts of beef for the holiday gatherings or if those gatherings will even occur in many instances."
These impacts extend to businesses' holiday celebrations.
"Many businesses and organizations have already canceled their holiday celebrations which means restaurants and food service continue to miss out on opportunities," Griffith says. "This hits the beef industry hard as many of these gatherings include beef as the main course."
Beef movement during the holiday season will be one of the keys to determining prices.
Griffith says feedlots have been working through some challenges recently.
"Feedlots are navigating a tough stretch as it relates to markets and cattle movement," he says. "From the market standpoint, cattle feeders are experiencing strong margins, but they need to move cattle to make pen space for some of the high-risk cattle that make their way to the feedlot this time of year."
Still, the strong margins give cattle feeders opportunity.
"With fairly inexpensive calves available, feedlot managers would like to capitalize on the strong margins that are available now and place some cattle on feed that have a strong probability of being profitable moving into the second quarter of 2021," Griffith says.