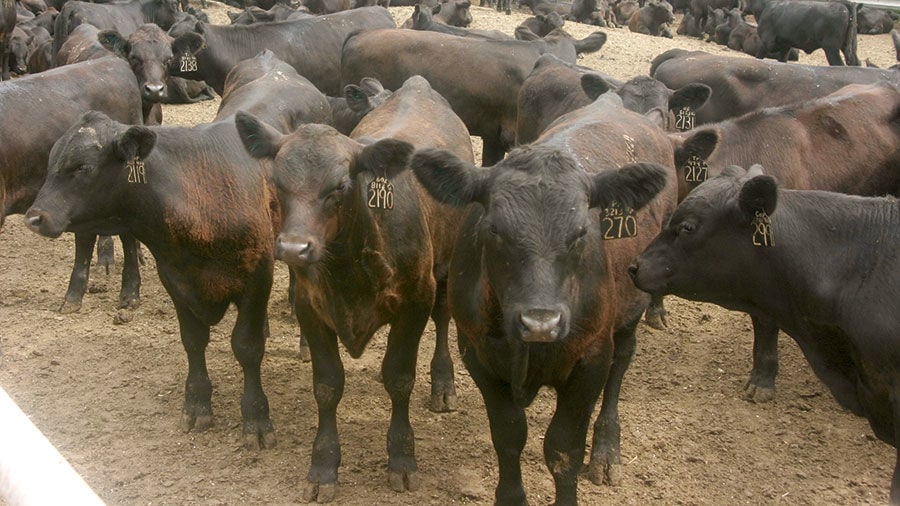 Cattle markets continue to see a lot of volatility as analysts try to figure out demand trends during a period when much of the country is staying home.
"The wild price movements have been occurring from day to day," says Andrew Griffith, ag economist with the University of Tennessee. "The unknowns of the coronavirus are enough to result in huge price swings in the market, but those movements would still imply market efficiency."
Boxed beef prices have been one area in particular analysts are watching, as they moved much higher then fell off as March turned to April.
"The steam engine that boxed beef prices were riding appears to be running out of steam as prices tumbled (last week)," Griffith says. "More and more states are ordering residents to 'stay at home,' which means more meals are being prepared and consumed at home instead of away from home. One would think this change would influence meat consumption and meat disappearance."
Overall, Griffith says less activity means less consumption, even if people still have to eat somewhere. Boxed beef prices are still strong, but a lot depends on how long the current situation lasts.
"From that standpoint, the less people are doing, the less they will consume of most goods," he says. "Boxed beef prices are still extremely strong, but they are likely to decline further and the extent of the price decline will likely depend on how long the current situation persists."
Griffith and other economists continue to monitor trends in feed cattle markets.
"Due to limited marketings of feeder cattle from the previous week, it is difficult to develop trends, but there was a slightly stronger undertone to most classes of feeder cattle (last week)," he says. "The big surprise this week was in the slaughter cow and bull market where the bottom fell out of prices. The cull cow market was the one positive for many cattle producers in a world of depressed calf and feeder cattle prices."
Supply and demand is driving these trends, Griffith says.
"The value of slaughter cows and bulls stems from the need for lean grinding beef that makes its way into the world of hamburgers and taco meat," he says." A large portion of this meat ends up at fast food restaurants that generally see a lot of business. It is not business as usual at any of these restaurants."