TRIPLETT, Mo. — Chariton County farmer Mark Steiman was harvesting a field of corn in the Grand River bottom in North Central Missouri. It was a clear September day, with barely a cloud in the blue sky, the green combine and red, white and blue American flag standing out against the yellow of the cornfield.
Steiman was glad for the good harvest weather, although the corn he was shelling had not fared well during the hot, dry summer.
"It just died," he said. "It was pretty dry."
The corn was yielding "less than half that it did" last year, Steiman said. He hadn't started on soybeans yet.
"It's been one of those years," he said.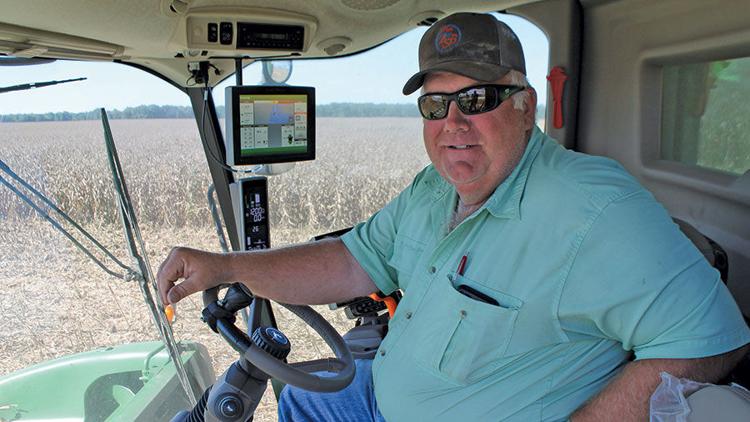 Steiman had started harvesting corn about two weeks before, in mid-September. The weather in the second half of September had been great for harvest.
"We hadn't really stopped," he said.
As the combine rolled along, guided by GPS autosteer, Steiman unloaded the hopper into a grain cart that had pulled up alongside. He was hoping to finish up the corn harvest before rains hit.
"I'm just trying to get it out because I don't want to go through mud," he said.
With a year like this, with hot and dry weather as the corn was trying to pollinate, Steiman said farmers just try to get through it and hope for better yields the next year.
"Hope the crop insurance is good," he said.
Still, he was glad to be out in the field at harvest, farming with his family. He marveled at how much ground they could cover and the technology involved, compared to what it was like for his parents and grandparents.
He did wish the year had turned out differently.
"The sad thing is, I put a lot of money into it," he said. "I wanted a good corn crop. I side-dressed and the whole deal."